LOVE LINEN
In my opinion, Linen will always look effortlessly cool and timeless . If, like me, you are not a great fan of ironing, the natural imperfections of linen add not only wonderful texture but effortlessly capture the on-trend lived in look.
I love to layer Linen sheets using a simple muted pallet and I feel the natural materials of wool, mohair and shearling lend themselves beautifully.
The Natural linen sheets used here offer the perfect contrast to the brass coloured velvet upholstery on the Love Your Home Guinevere bed. The grandeur of the velvet alongside the natural folds of the sheets offers a sophisticated yet laid back look – the ultimate in style!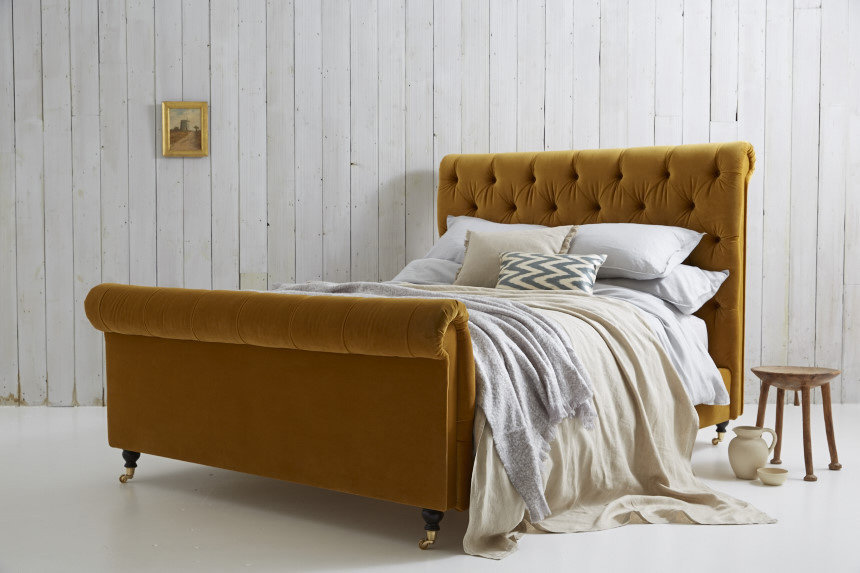 Our 2 favourite suppliers of linen bedding are: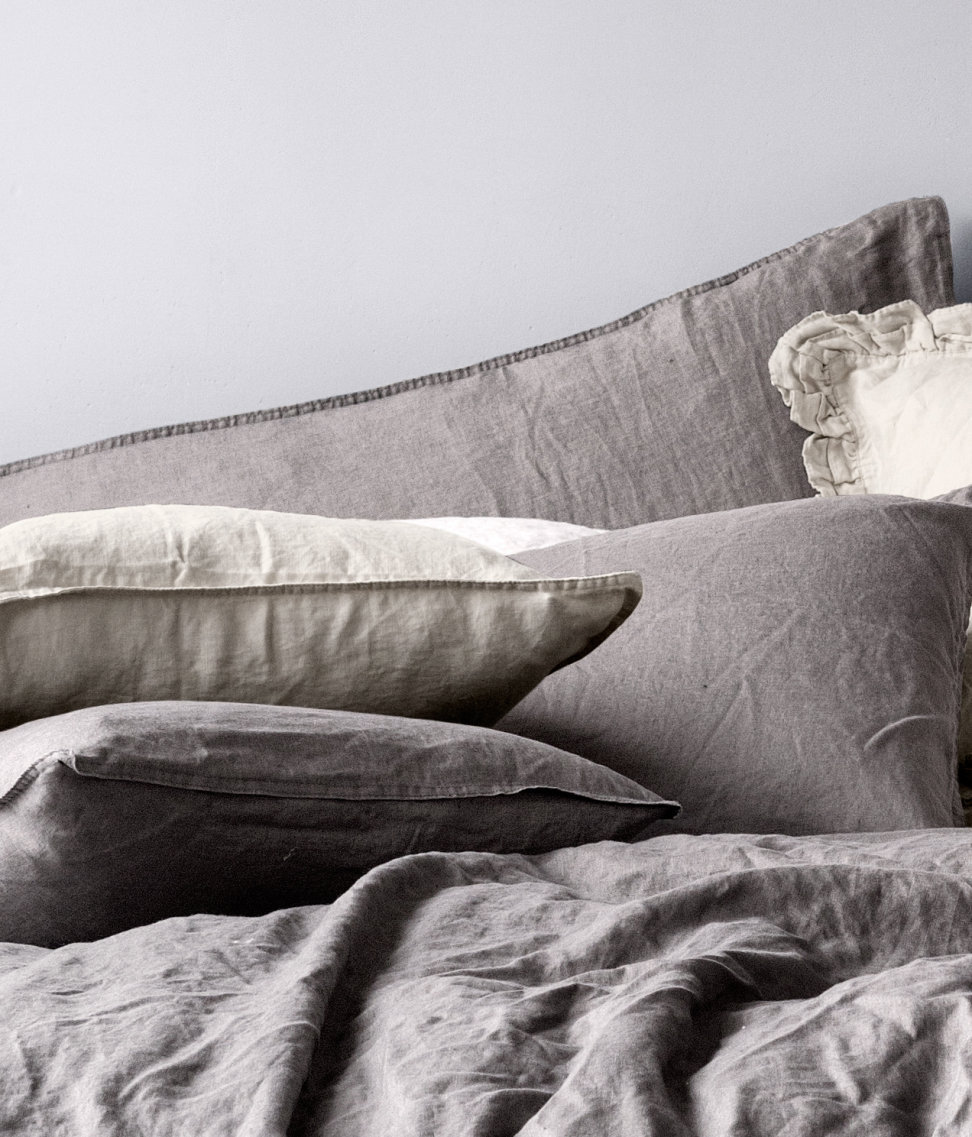 1 H&M if you are looking for a quick fix from the highstreet with an extensive fashionable collection http://www.hm.com/gb/products/home/bedroom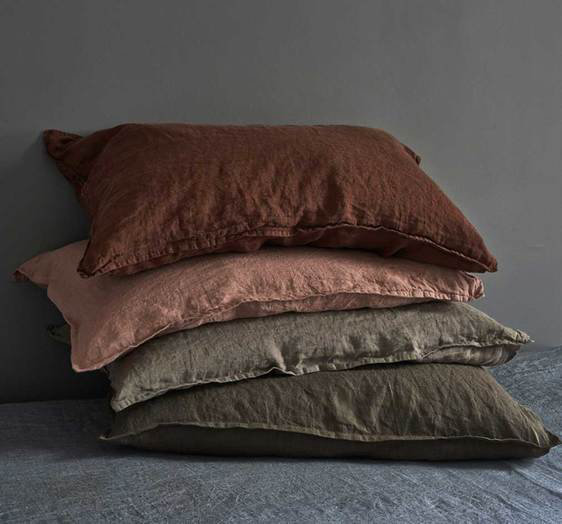 2 Larussi , if you re looking to invest in beautiful bedding, in a cleverly sourced muted palate. http://larusi.com/products/pillow-cases