Skip to Content
Cabbages & Roses
Love Your Home is delighted to launch the first of a two part furniture collection with the British made, luxury lifestyle brand, Cabbages & Roses. Born from a mutual love of combining beauty and elegance with practical, everyday design.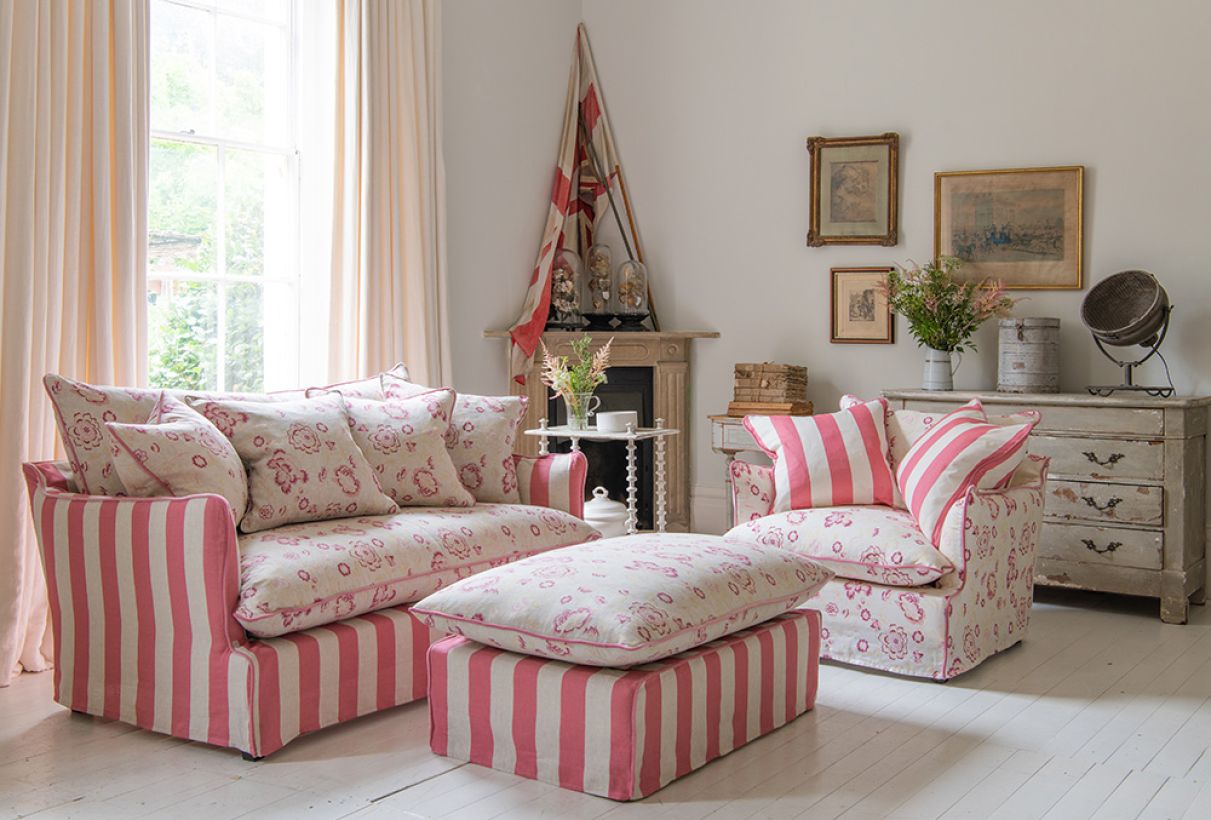 The quintessentially British collection sees a number of our most popular handmade designs, pillow soft, deep set armchairs and loveseats, plump footstools that double as seats and statement headboards - reimagined in nostalgic Cabbages & Roses fabrics. From classic soft florals, synonymous with the brand, to contemporary large stripes, in bold hues of Navy and Raspberry, featuring practical loose covers, trimmed with velvet piping and pretty pleated skirts.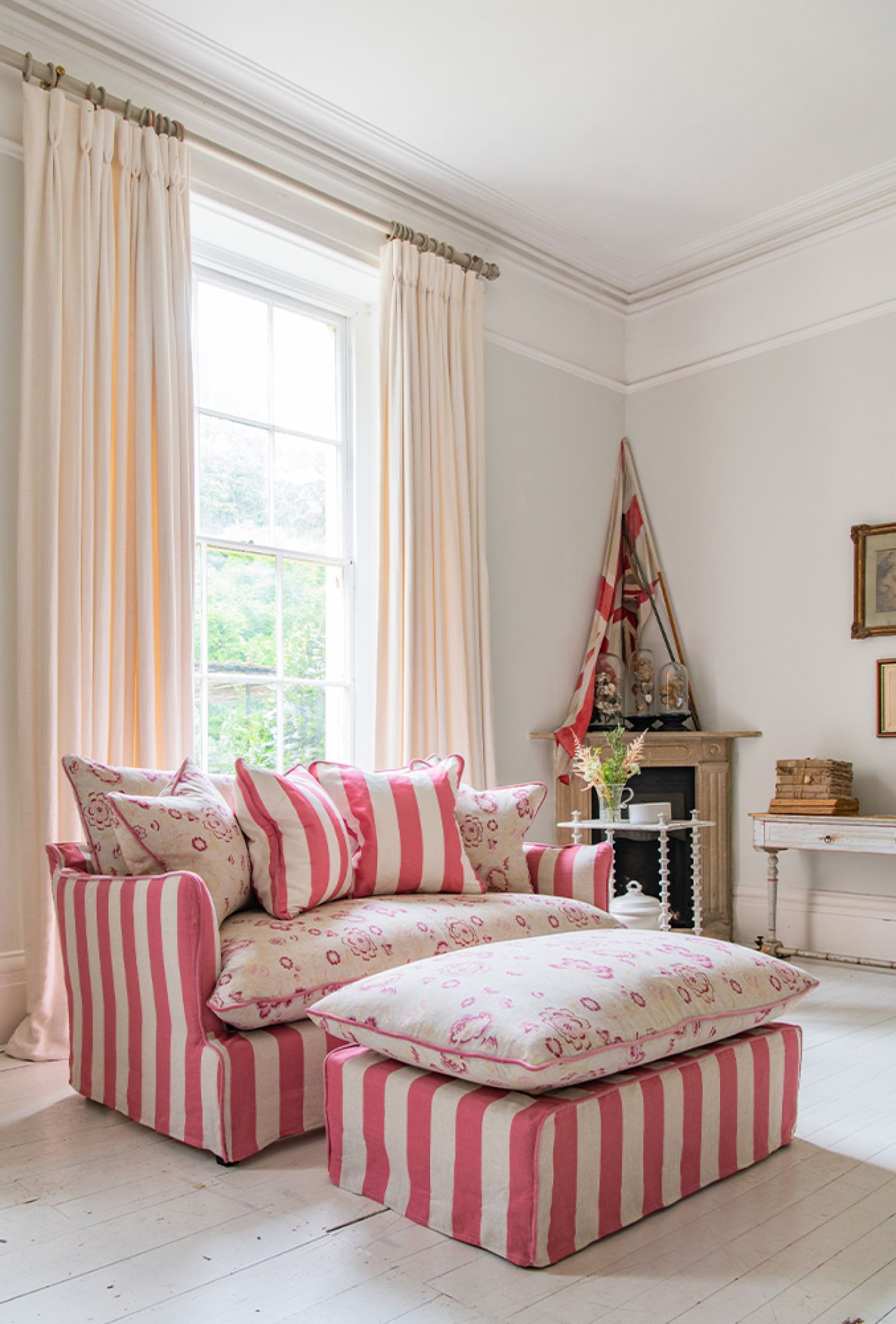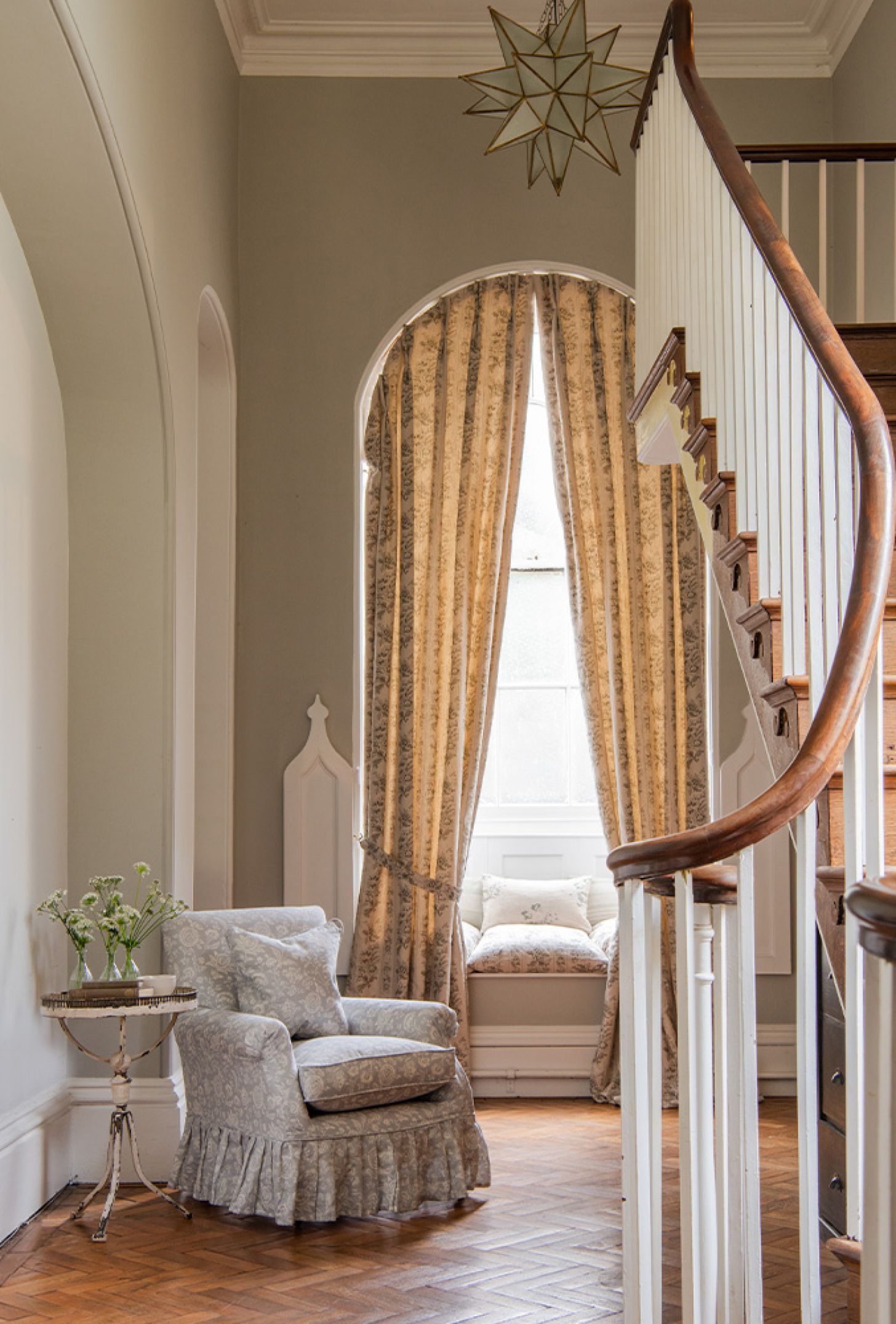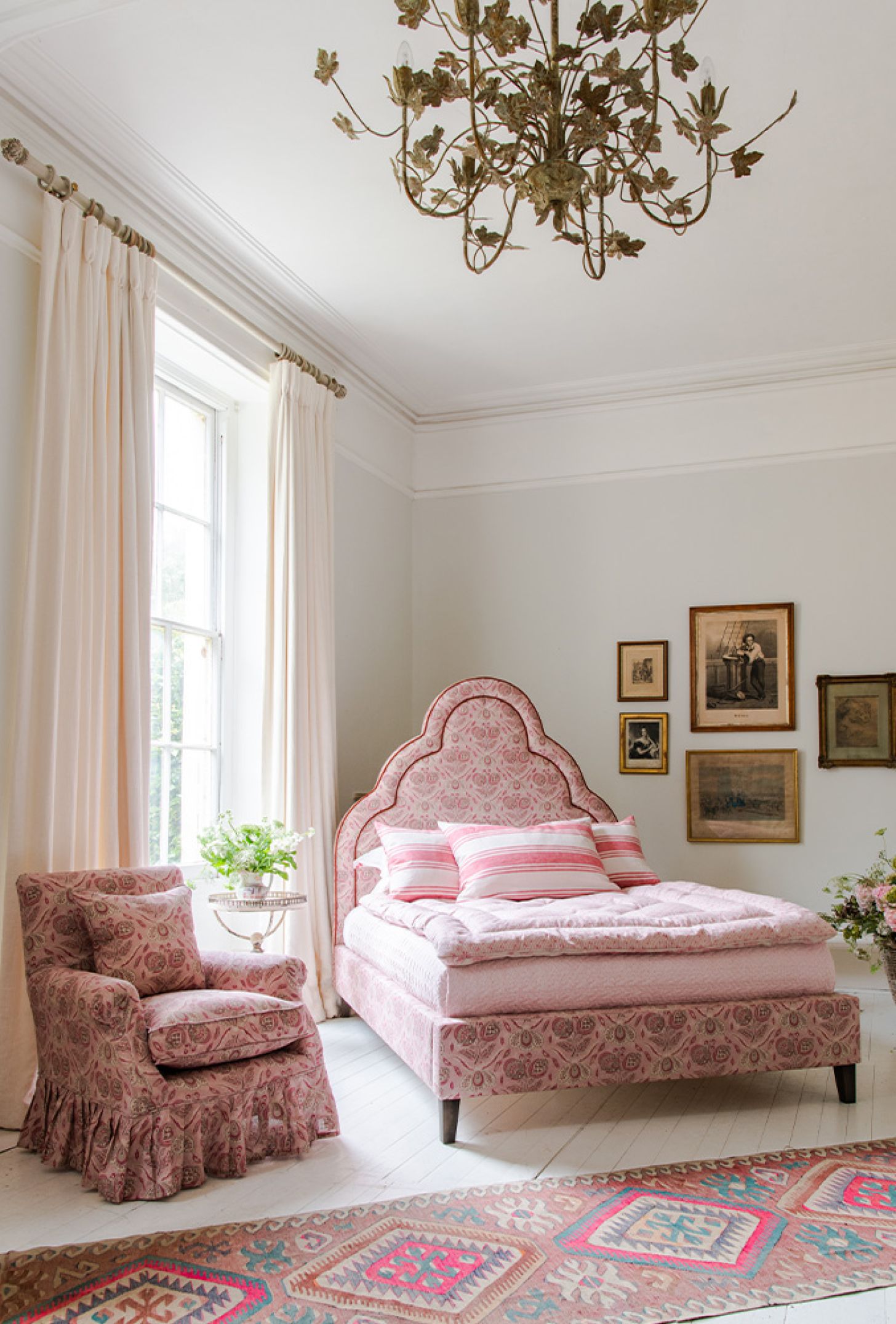 The Wardour, sculptural and exquisitely finished, elevates the humble headboard bringing drama to your bedroom. A perfect way to showcase the beautiful Cabbages & Roses linen. Available in three prints; Martha, a new print, lovingly designed by Christina and Violet.
The muted Provence and French Toile reminiscent of refined Parisian interiors, provide a clever, delicate balance, finished in blue piping to bring the fabrics harmoniously together. The Alderney Raspberry linen is a gentle reminder of bygone years, with drawn bouquets of delicate flowers. It is finished with a white linen border and white linen piping for a bright, fresh feel. The high, minimalist headboard has clean, neat lines to add a contemporary touch.
The Christina Armchair, named after the beloved founder of Cabbages and Roses, has a vintage-inspired loose cover design. The traditional 19th century design, has a relaxed, country look with intricate piping and a flamboyant pleated skirt. Slim arms, matching scatter cushion, feather and down-filled seat cushion provide plenty of comfort for reclining. Exclusively available in three Cabbages and Roses prints, it's perfect for mixing with your existing prints and furniture or as a refined piece on its own.