We all love the feeling of arriving to a sumptuously luxurious boutique hotel bedroom; crisp sheets, fluffy robes and perfectly arranged pillows piled high. There's something so indulgent about a hotel stay, with all the comforts of home and yet so much extra.
Some of our favorites we're always inspired by are The Pig and, of course, Soho House. For many of us however, an exciting staycation or hotel break hasn't been an option. If you're seeking the style and comfort from your missed getaway this year, consider transforming your own bedroom into a boutique hotel style escape, with these refreshing changes.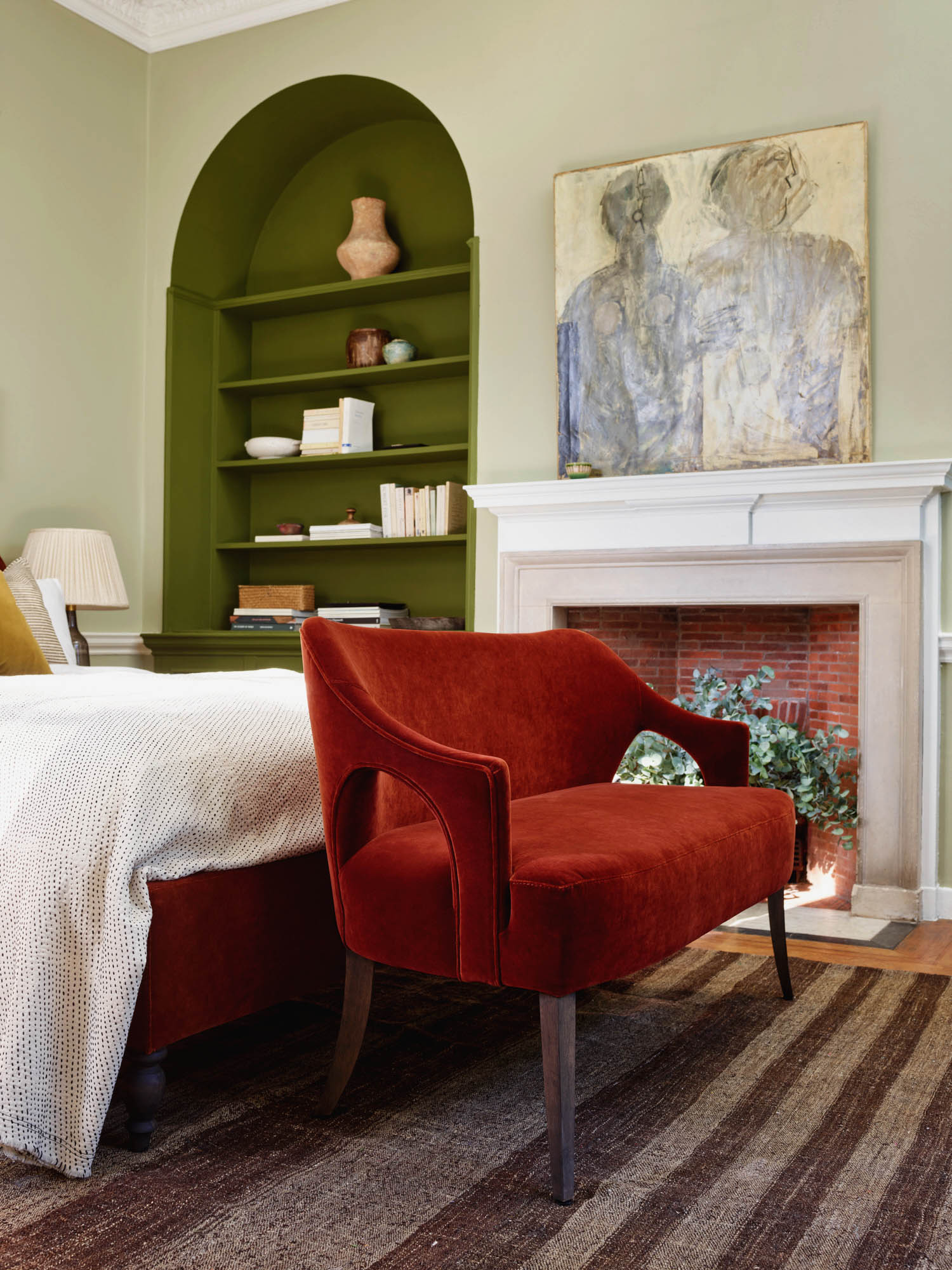 A Bed Fit For a Hotel
Your bed is central not only to your bedroom, but also to each and every night's sleep. Make sure such an important item is one that you love the look of, night in, night out. Create a 5 star feel to a hotel style bed of your own with high hotel style headboards, buttoning or rich fabrics like Studio Rich Stain Resistant Velvet or Pure Kid Mohair Velvet.
Some of our most statment beds include the Wardour, Alice and Isabella beds. View all of our handmade, upholstered beds here, and get your rennovation underway by ordering your free samples.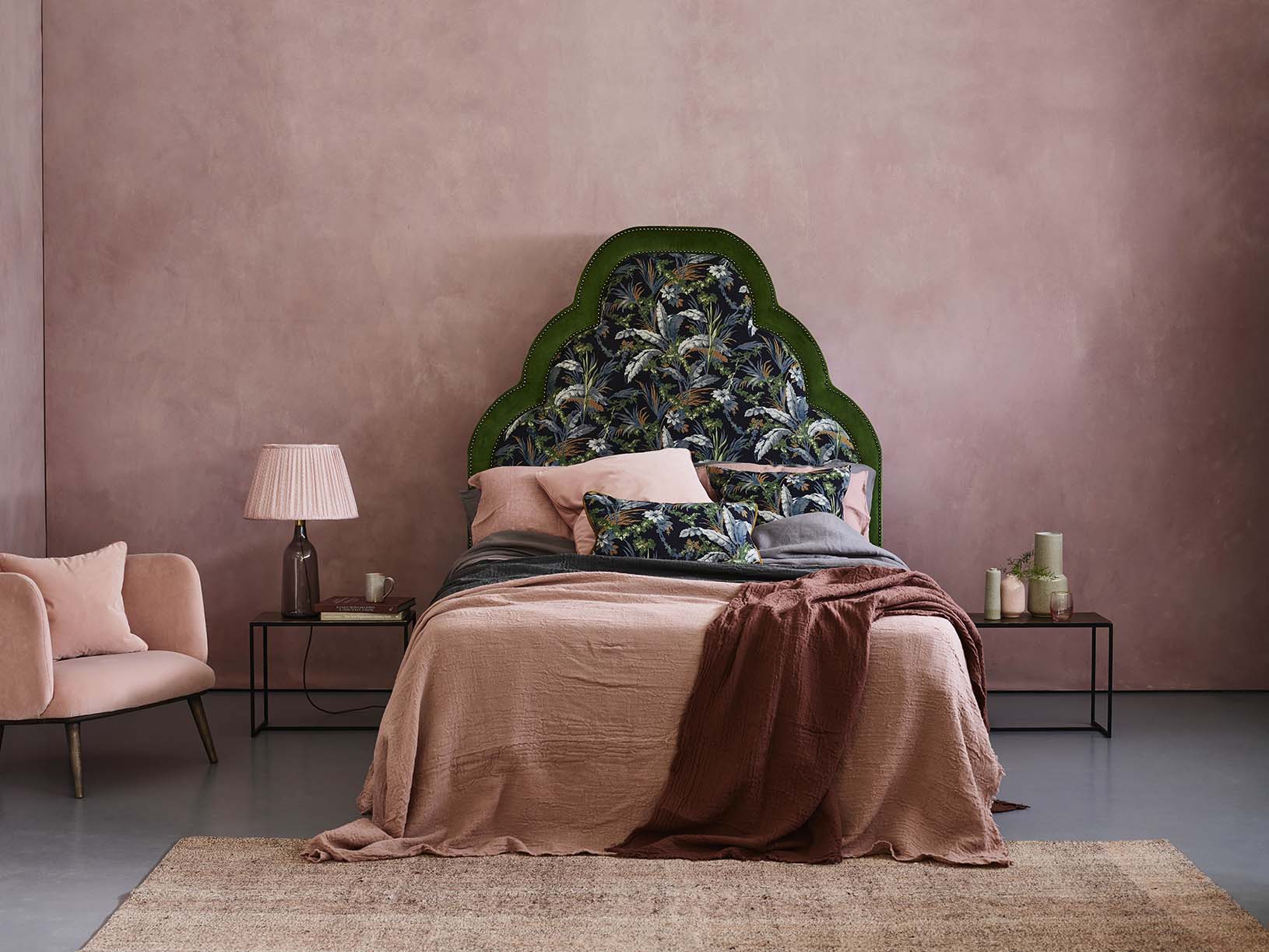 The Wardour Bed in Printed Botanical Velvet 'Nightshade'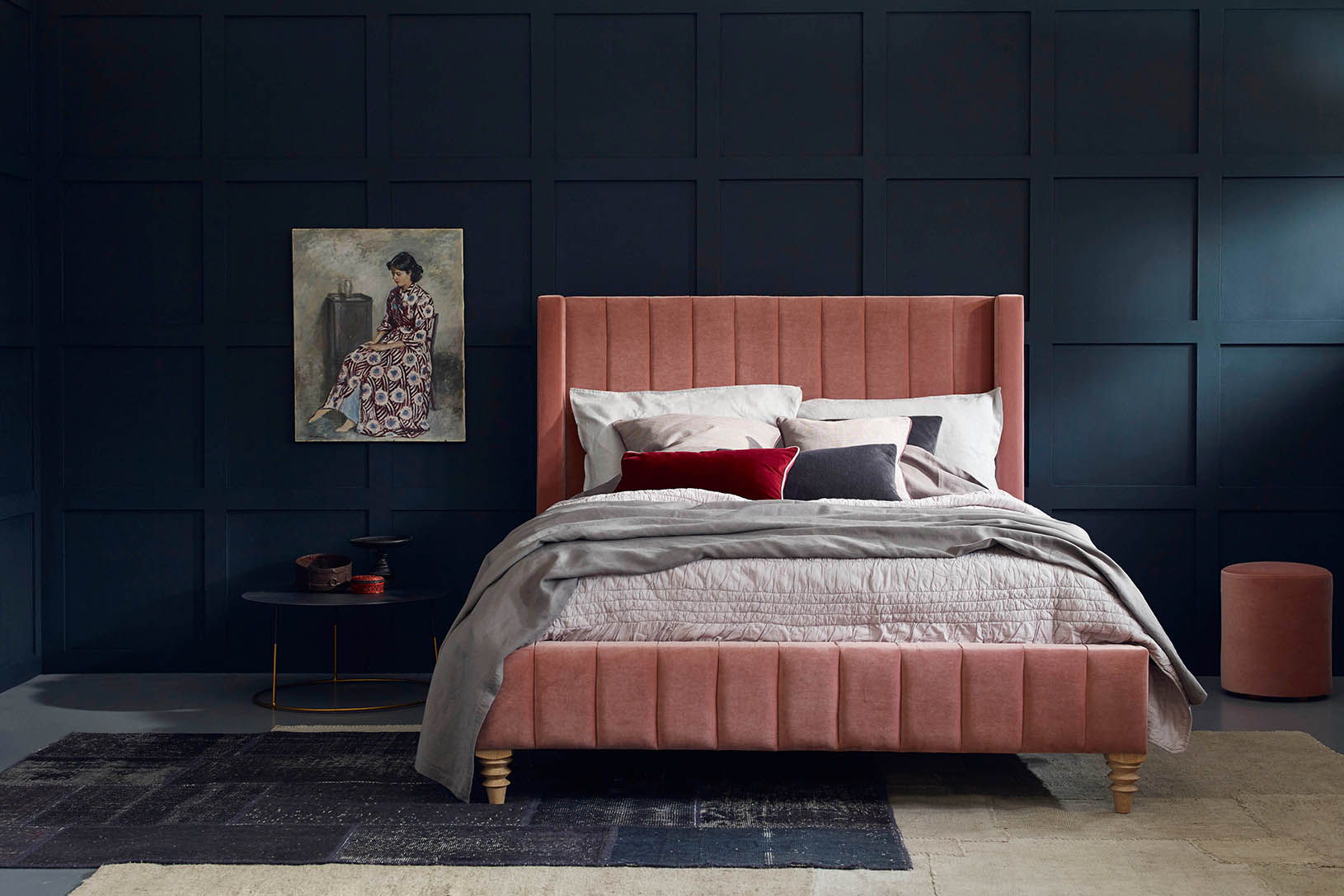 The Alice Bed in new pure kid Mohair Velvet 'Blossom'
Don't Underestimate the Accessories
Sometimes all you need to get excited about the all too familiar sight of home again is to reorganise, and see the space anew. Create balance and harmony by bringing the bed to the center, framed with side tables for the ultimate hotel bed styling. Our concise LYH table edit has three elegant metal side tables to choose between.
Ground the space, and add handy storage with a blanket box or ottoman footstool at the foot of the bed. The Primrose Blanket box below provides deceitfully large amounts of storage in an elegant frame, and handy extra bench seating. See the full range here.
Browse longingly and get more styling inspiration for your new boutique hotel room inspired bedroom layout from boutique hotels at Mr & Mrs Smith.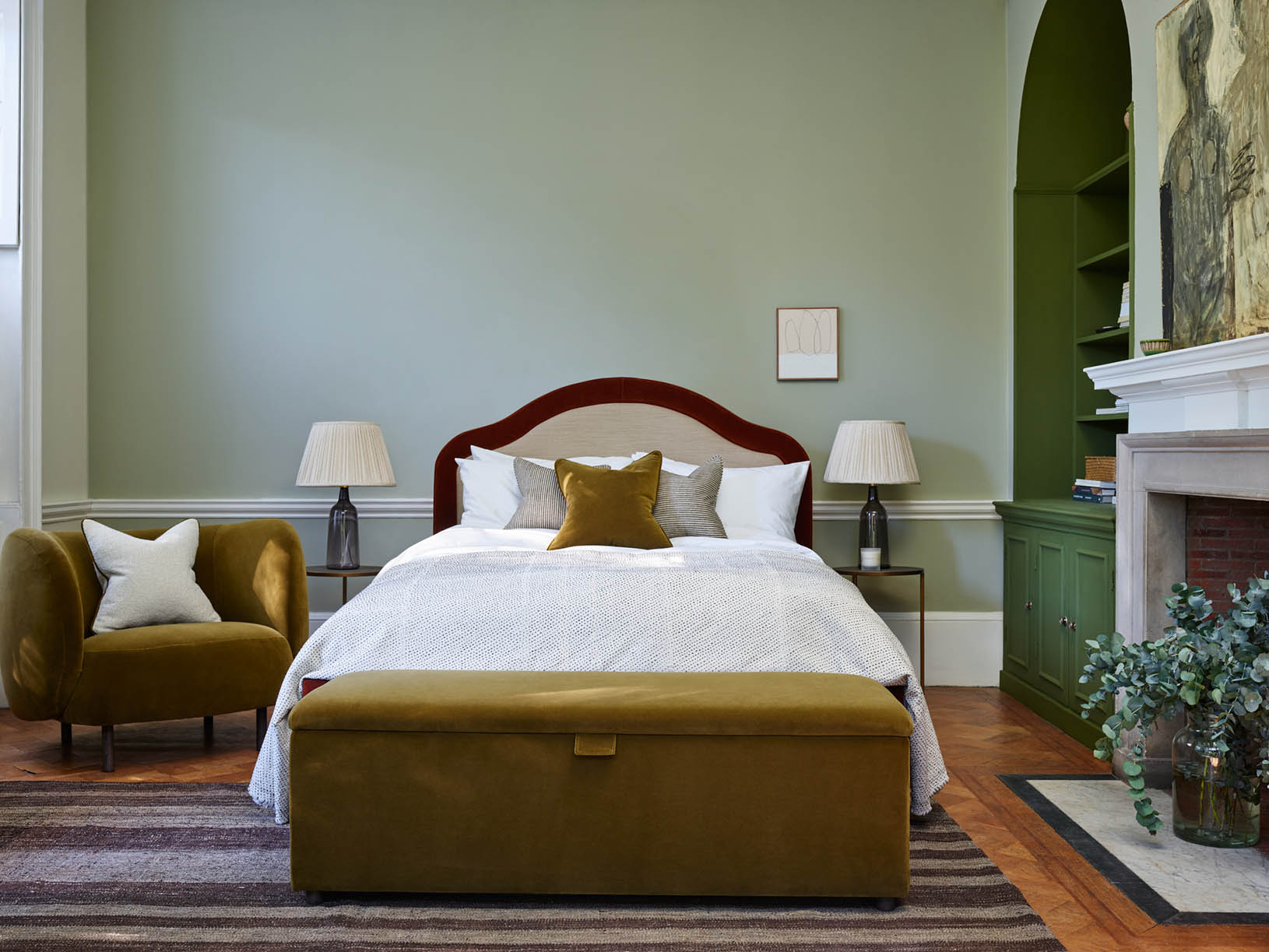 The Primrose Blanket Box in Velvet 'Olive'
Consider a Cosy Corner Chair
Find even more reasons to love your bedroom by creating a cosy reading corner. Adding a bedroom chair brings new function to your hotel style bedroom and makes for a space you're happy to spend more time in - like the boutique hotel bedroom suite you can't bear to leave.
Neat, slim designs such as the Isaac and the Mabel Armchair fit seamlessly in any space along with a sofa can make a big impact in a small footprint. Soft textured fabrics like our range of bouclés are a perfect choice to add extra comfort.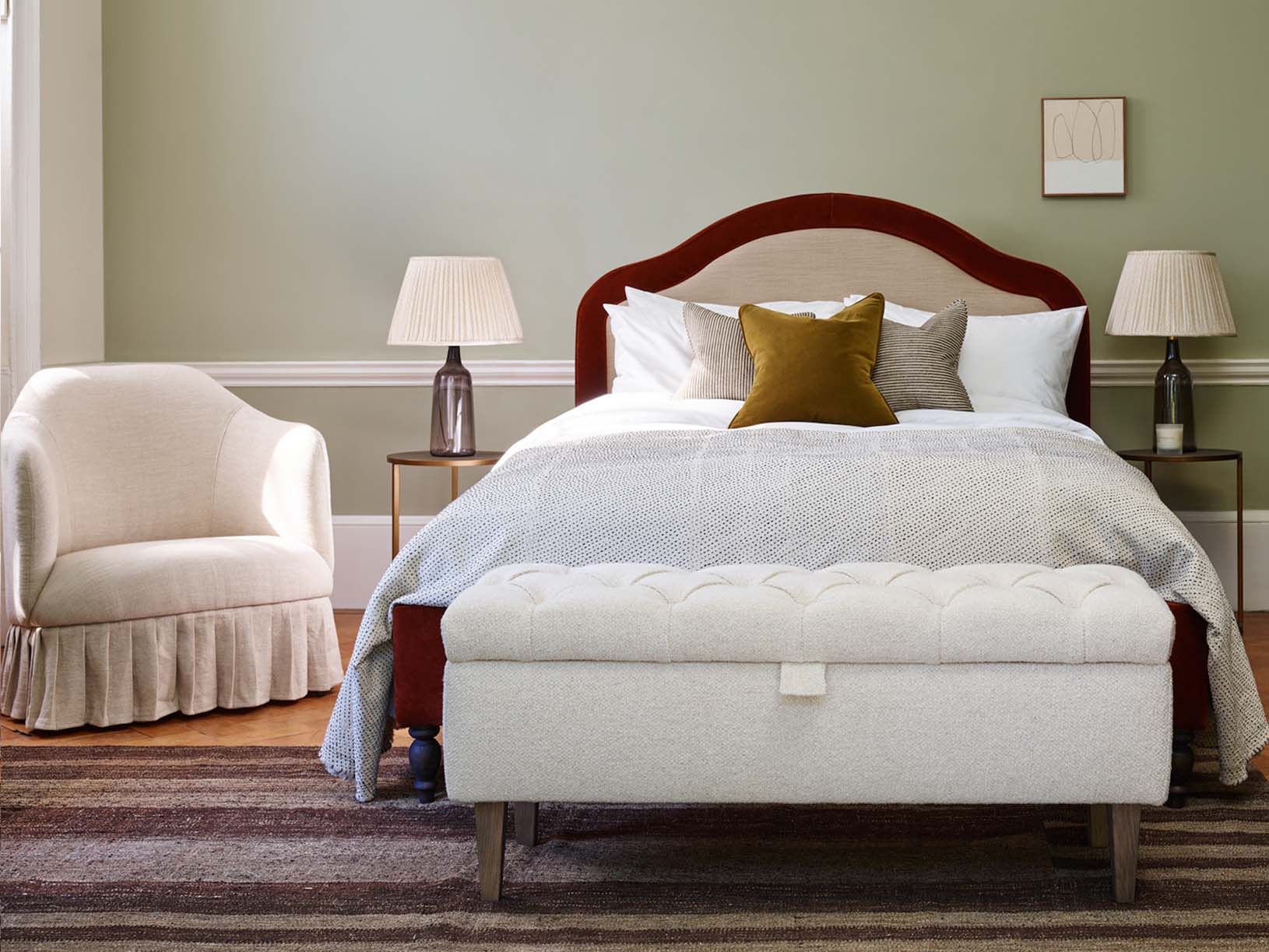 The Mabel Armchair in Vintage Linen 'Bone'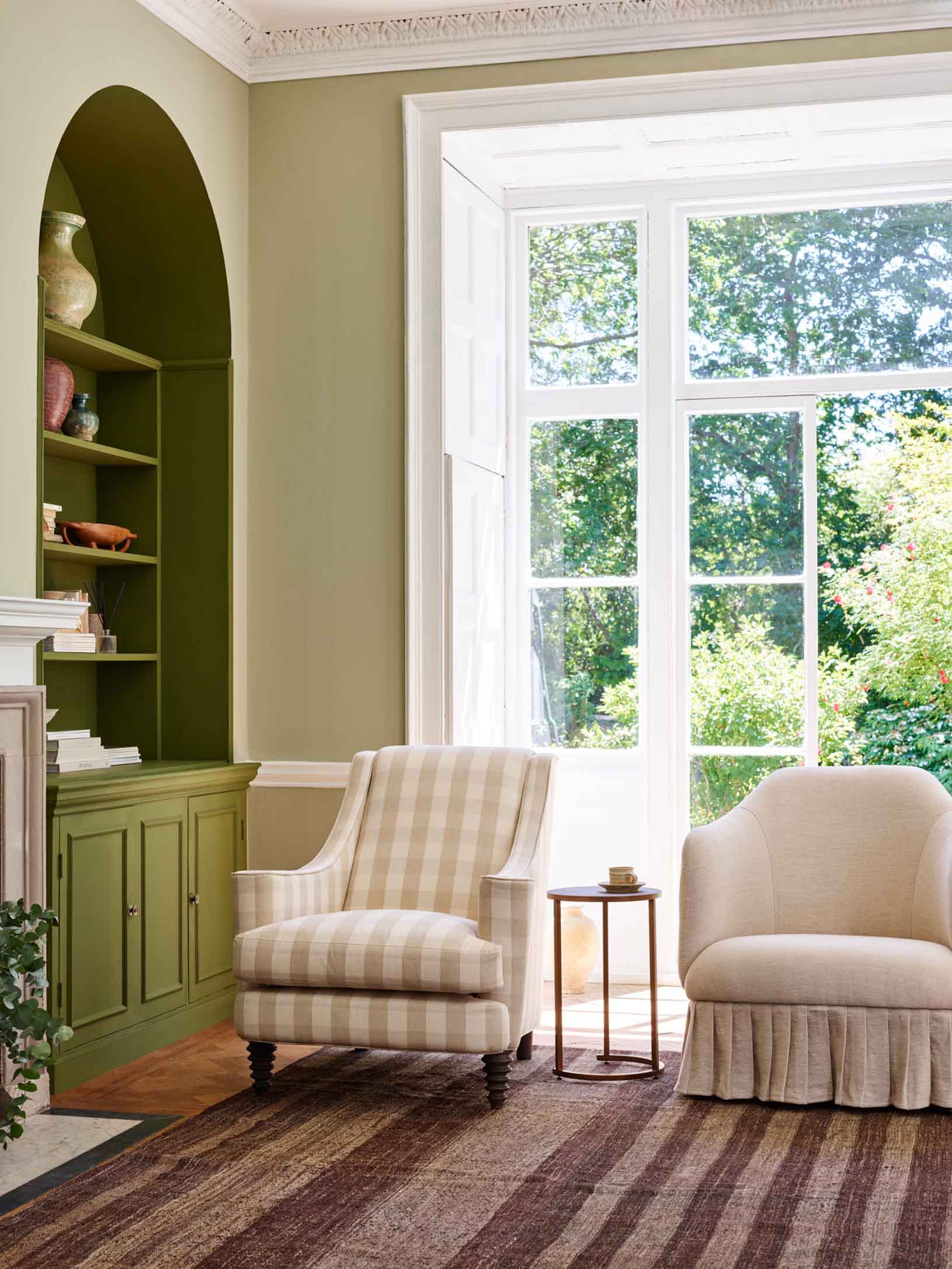 The Virginia Armchair in large cream check Gingham
Finishing Touches and Fragrance
Memories from country retreats from the likes of The Ned, Kip Hideaway and Lime Wood can often be summoned back in an instant from the unique fragrances they use. Add a beautiful scent to your small hotel style bedroom with a softly lit candle or calming reed diffuser be transported to far flung hotel spas! We love the delicate fragrances of Connock, particularly their 'Kukui' scent. Connock everything needed for a relaxing night in your very own new found luxurious boutique bedroom.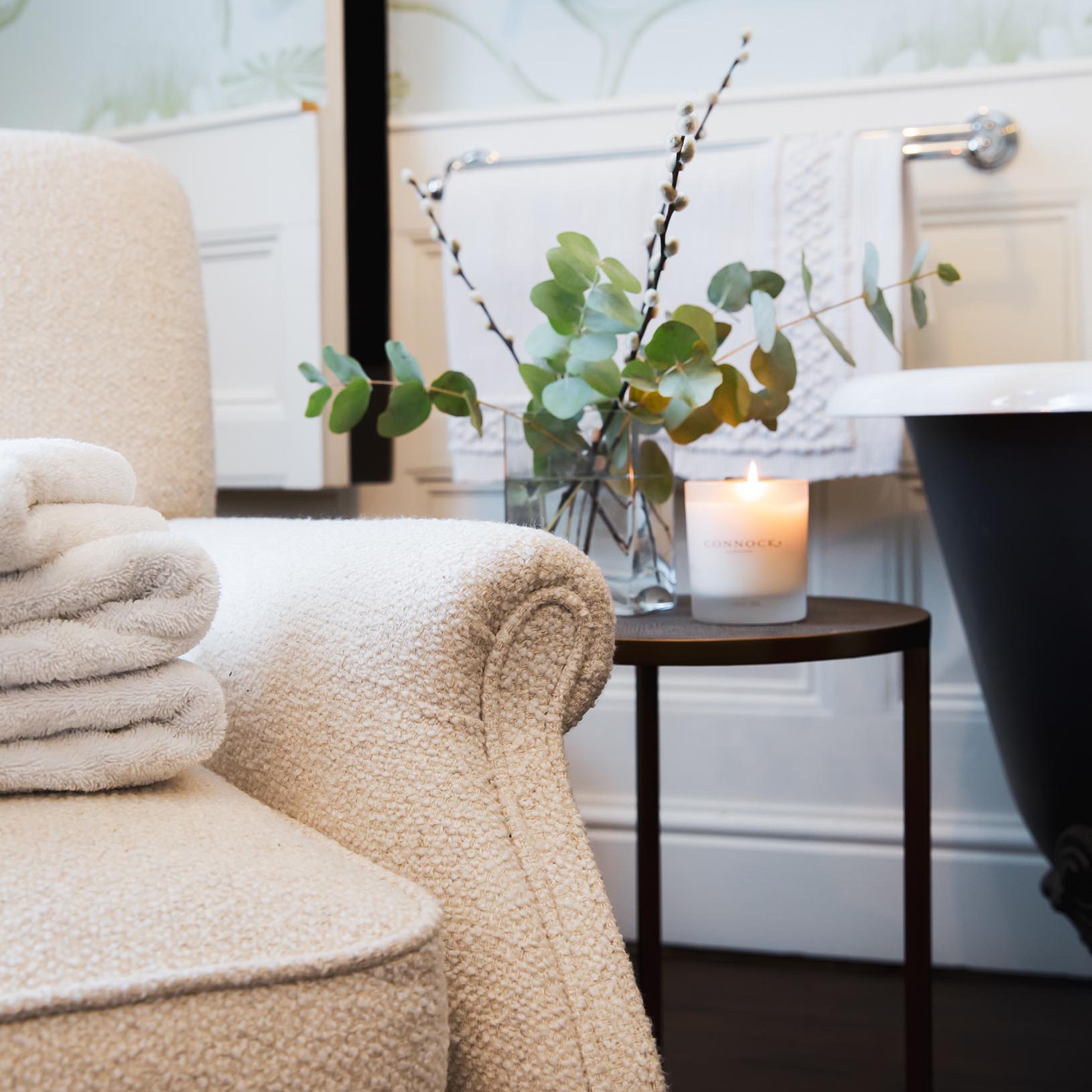 The Elsa Armchair in Artisan Weave 'Sourdough'. Contact us for information on Connock.