For many of us, styling spaces that are smaller in size is a difficult task. For Alice, of @Alicegraceinteriors however, this is a challenge she embraces and a limitation she takes full advantage of. Her clever use of space and little-known tricks are clearer no where else than in her cosy Bath house, shot beautifully on her Instagram. We've asked Alice for her best advice on styling without the luxury of space and she's given us 3 fantastic ideas that can be applied to every home.
Furnishing1 and styling homes that are limited in space can actually be a lot of fun. You have to be very clever with your use of the space you do have to help create a cosy, warm atmosphere without it feeling too cluttered. It is about finding a nice balance - you want to create clever storage, useful surfaces and comfortable areas that allow the balance of practical with aesthetically beautiful. Here I share some ideas I have used throughout our own home.
Layering
I recently took Rita Konig's Interior Design Masterclass and one key idea I took away with me and have subsequently used in our home is the value of layering. I found it to work wonders! Often you believe it is best to style your seating and furniture around the edges of the room but actually even in small rooms, layering your pieces so you aren't sitting looking into an empty space in the middle of the room can be extremely effective and useful. With our new beautiful Love Your Home Angelina sofa, instead of having it against our back wall, we bought it out and used the space behind to put our free-standing bookcases. You could also use a narrow sideboard or bench for example on which to place lamps, or some books to create extra depth and to make good use of the space. Having a table light behind your seating can be really useful, as I find with all my interior books being right at my fingertips! If you then have a small ottoman in front of your seating to rest your feet on or place a tray with your drink, the area becomes extremely comfortable.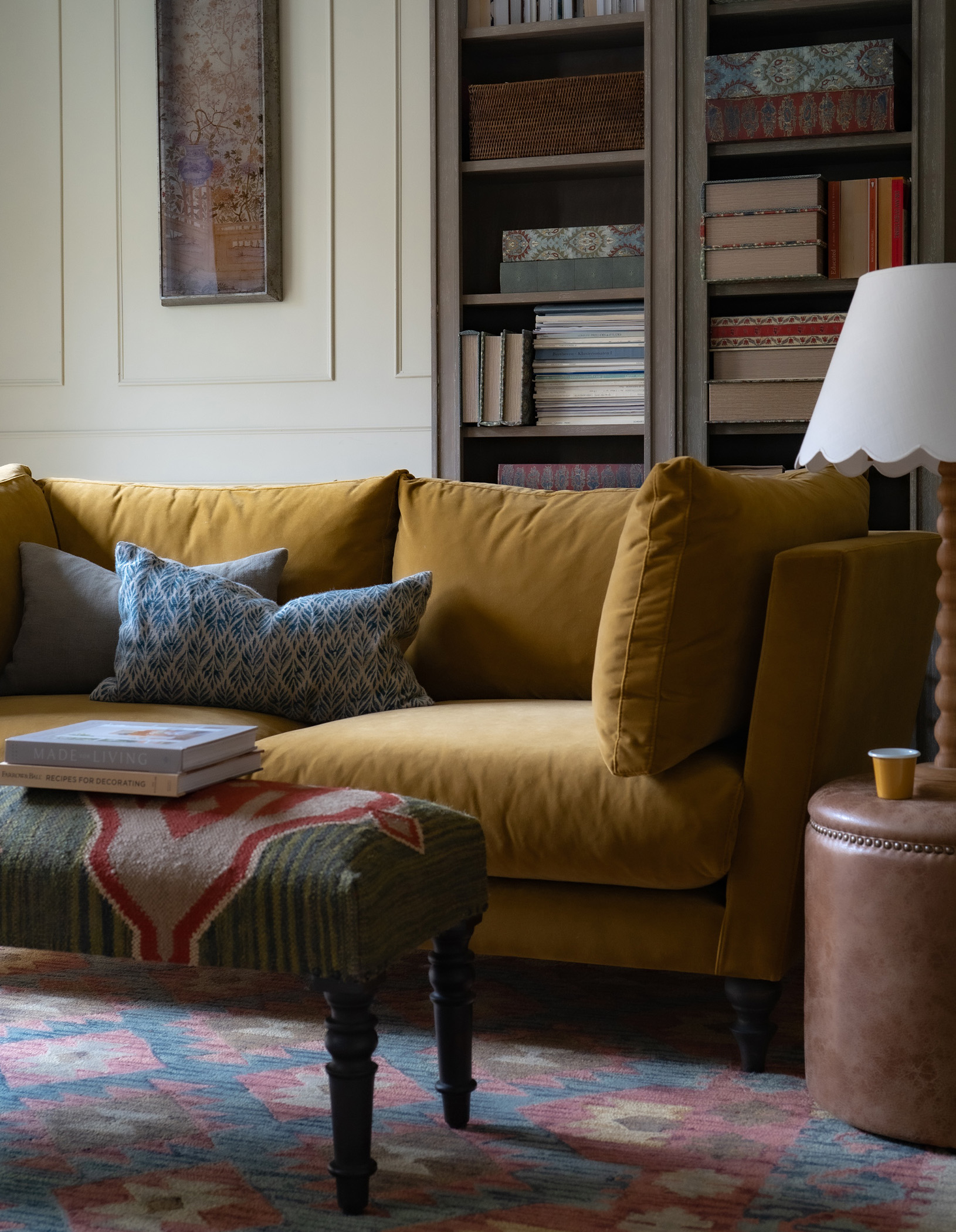 Varying heights
If you don't have much floorspace, another good idea is to make use of a variety of heights. The Angelina has a beautiful elegant leg which lifts the sofa right off the floor and the gap underneath gives that illusion of more space. The sofa itself sits quite tall and then I added further height with a beautiful Pooky floor lamp with a large bright shade which can be tucked under part of your seating or side table if required. A set of nesting tables is again a clever use of small space as they can be brought out when needed, and stored neatly when not, and is the perfect surface for your cup of tea or a little vase of flowers. Throughout the house we have wall shelves - either side of our fireplace for example - which again provide much needed storage and give that feeling of height, drawing your eyes upwards. Another idea is to add a coving shelf above wall panelling like we have done in our dining area, as well as hook shelves which are so so useful in hallways and kitchens that might not have upper cupboards space.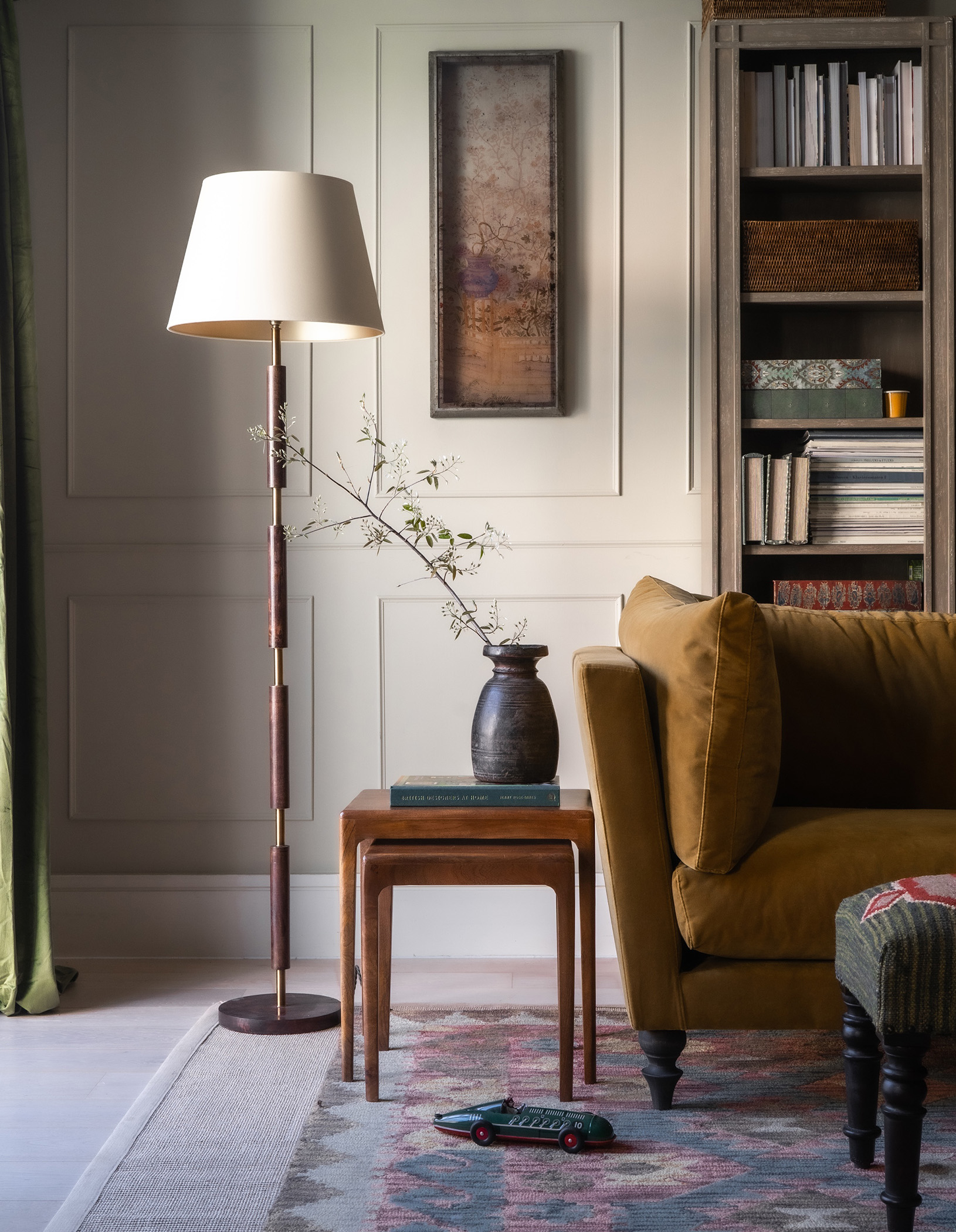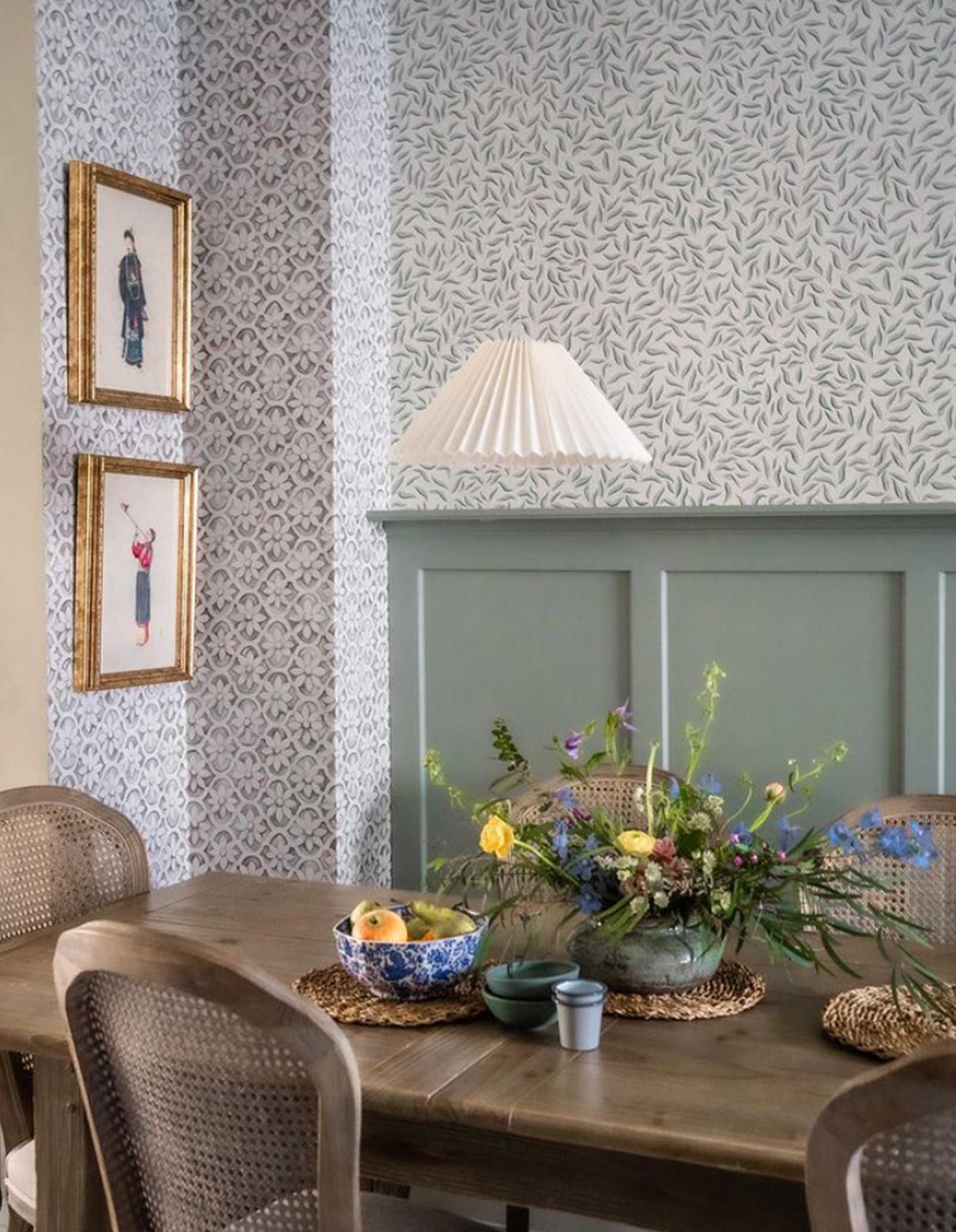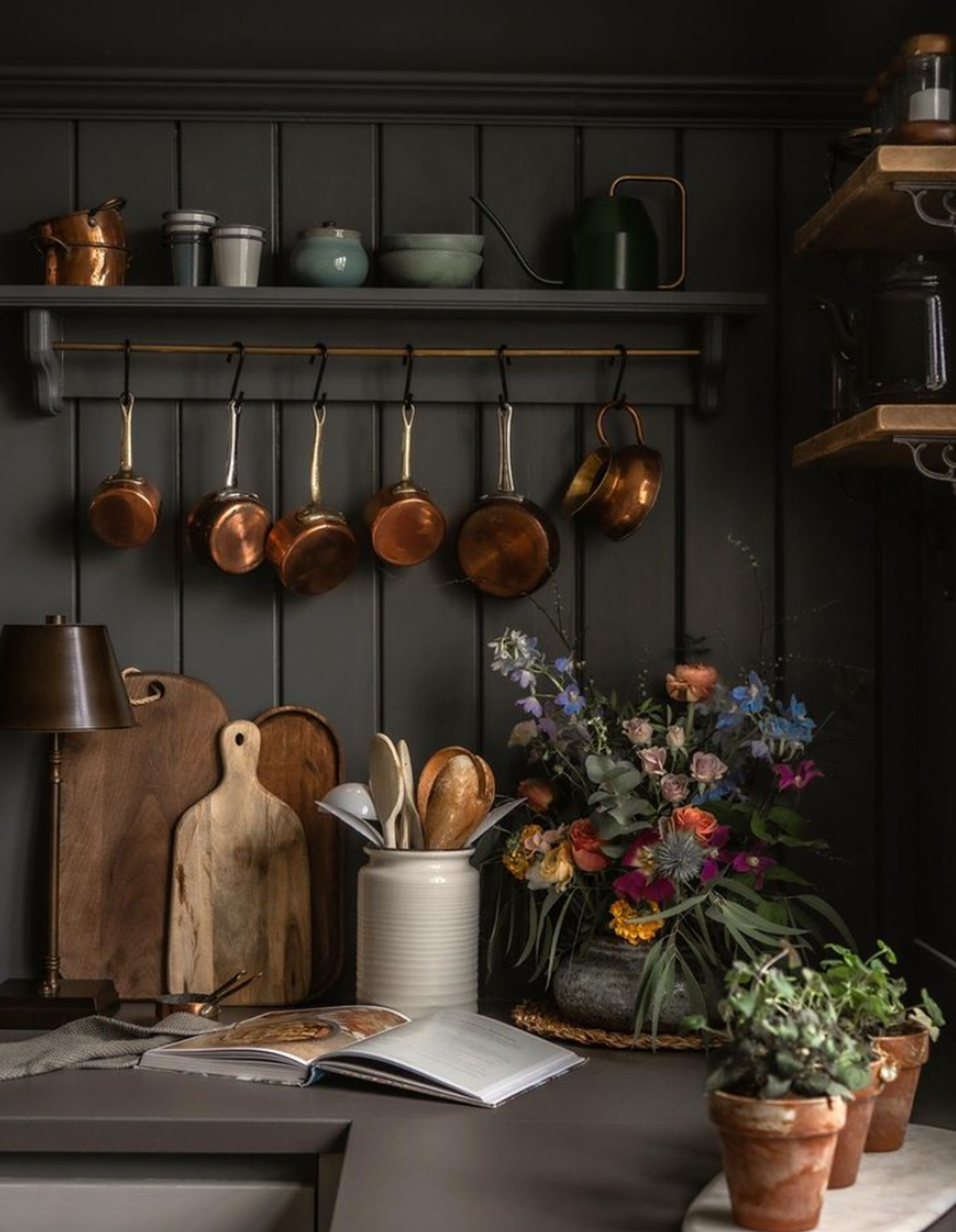 Patterns & Textures
Our home has a lot of warm, natural tones - greens, reds and natural woods throughout so choosing a rich velvet fabric for our sofa in 'Dijon' compliments these perfectly. The rug in our living area has a bold pattern so we could afford to be quite adventurous with our fabric colour. It really feels and looks extremely sumptuous, as well as being really bright and cheerful! I love the cosiness it brings into the room, and with a strong colour the sofa does become a key part of this.