Looking around your home, you might be faced with a series of beige, grey or white colour schemes. Muted tones are certainly classic and timeless, but you may want to introduce a bit of colour and character without going overboard. Sometimes all it takes is a single accessory or an expert bit of upholstery. Here are seven simple ways to add character and colour to any room.
Decorate rooms with scatter cushions
For any home, sofa cushions are a really easy way to add character and jazz up a room with a hit of colour without having to make any drastic or expensive changes. Whatever your style, there's something to suit. For the more traditional among us, you can add a frill detail, such as with our Tobias & The Angel frill cushion. Or for a relaxed beach-house look, opt for something like our soft Spinningdale Broad Weave Cushion. Each one of our scatter cushions is filled with a hypo-allergenic and ethically-sourced duck feather and goose down pad for added comfort.
Add a footstool to your living room
A spark of character can come from the most unlikely of places – such as a footstool. Add a touch of luxury with velvet or buttoning for a nod to a more classical style. What's more, they're practical as well as stylish; our footstools with storage can keep your belongings hidden so you can maximise on the space you have.
Add an occasional chair for a hit of colour
The very definition of occasional chair means that it's brought out for different occasions. This opens up ample opportunity for adding playful character to spaces you don't use, like a hallway or bay window. You can also choose different styles, textures and designs to fit in with your existing furniture and sofa collections.
Curate artful collections for your side tables
A great art collection can really transform a home. Start curating from bric-à-brac shops and antiques fairs if you're on a budget, or treat yourself to a bit of designer retail therapy. Add character with your new coffee table books, sculptures or vases to a console table or side table to bring a room to life.
Update your sofas with contrasting piping
Adding contrasting piping to sofas and armchairs is a simple but very effective way of adding character and changing the style of sitting room, drawing room or study. It's also a great way to make traditional pieces look more modern. By adding contrasting piping, it highlights your furniture rather than allowing it to fade into the background.
Add a blanket box to your bedroom
The same goes for your bedroom. If you don't have the time or inclination to do a serious refurb, an Ottoman blanket box might be the uplift you need. Not only can it add a punch of colour, but it's also a practical solution for storing all your bedding. We design them with buttoning, high legs or with the base on the floor and you can upholster in a range of our different fabrics or one of your own.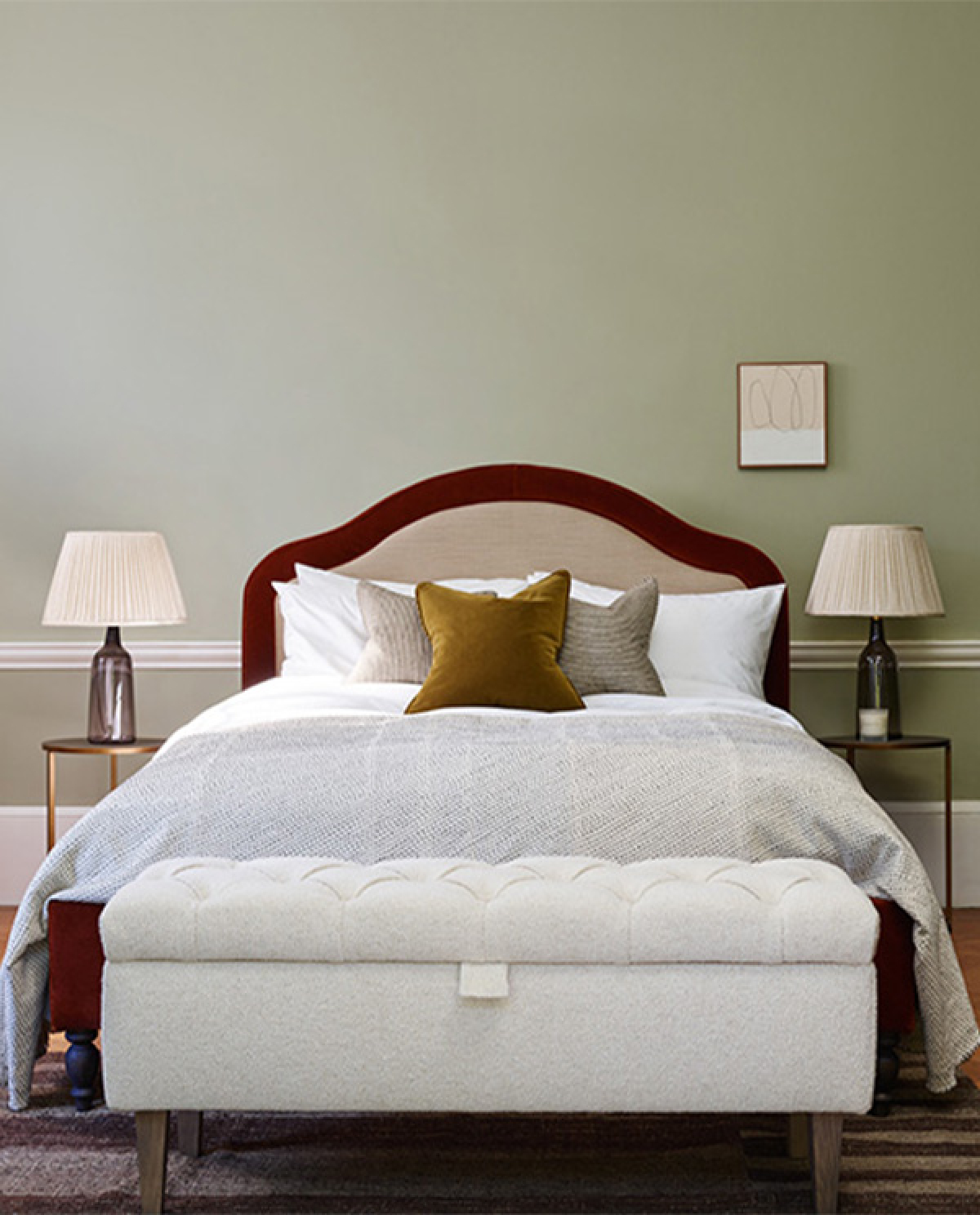 The Isabella Blanket Box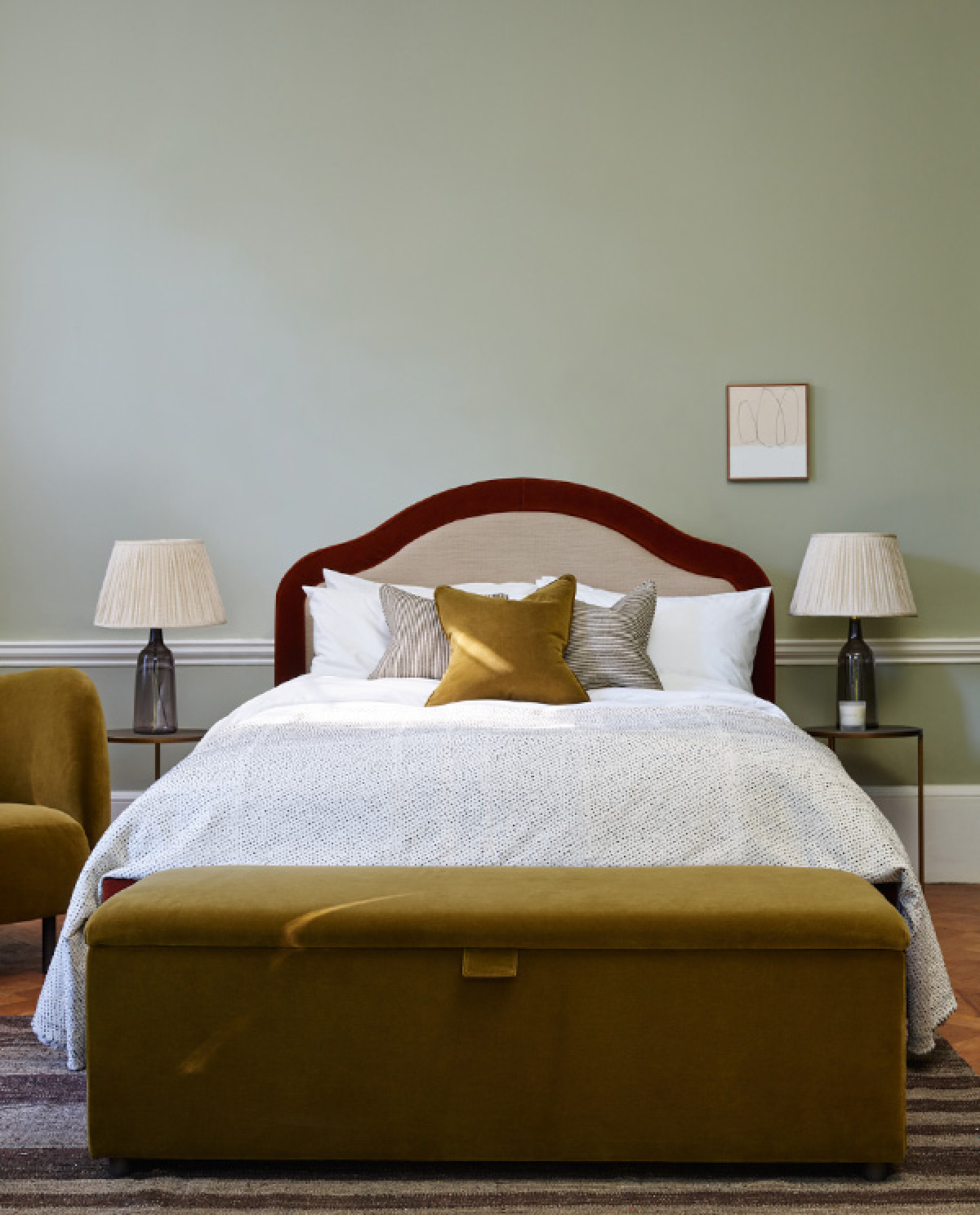 The Primrose Blanket Box
Change the colour of your headboard
A welcoming bedroom is the first thing you see in the morning and the last thing you see at night, so it's important to keep it inspiring. We create standalone headboards for beds (either your own or from our existing collections) in a range of different colours, textures and patterns – you can even use your own fabric if you have one in mind. It'll make the world of difference.