Most of you will know Fermoie as the fabric geniuses behind some of our lampshades and fabric collections. We thought it was about time to share our love for their joyful patterned fabrics at a morning meet-up in our Godalming showroom – and show off some of our new collections.
The event started off on a sunny Friday morning in May with tea, coffee or a glass of sparkling wine (depending on the mood) as well as a platter of sweet treats. What followed was an in-conversation with Fermoie director Jamie Shawcross and interior designer Geraldine Apponyi. They discussed design, behind-the-scenes knowledge of making their luxury fabrics, and interior styling tips.
What is Fermoie?
Fermoie is a British design-led fabric manufacturer. The company meticulously oversees every part of production for more than 500 fabrics, from drawings to weaving and dying, to printing them in their Marlborough factory.
The artisan fabrics are designed with sustainability at the core. That means there is a green focus on the way they manage their factory and how they make their fabrics. Plus, they source the finest quality linens and cottons to bring their beautiful patterns to life.
Their personal touch and sustainable approach echoes everything that we hold so important at Love Your Home, which is why we continue to collaborate across lots of different interior projects and events.
And if you're wondering, 'how do you pronounce Fermoie?' It's: 'fur-moy'.
Who owns Fermoie?
Fermoie was founded by Tom Helme and Martin Ephson, the founders of Farrow & Ball, the luxury paint and wallpaper specialists. After they made a name for themselves internationally with paint, turning to fabrics seemed to be a natural progression. They have a honed eye for detail, particularly when it comes to colour and light, which worked perfectly for their new collection of Fermoie fabric.
Who came to speak at Love Your Home?
We invited two leading voices: director of Fermoie Jamie Shawcross and interior designer Geraldine Apponyi. They not only shared their behind-the-scenes accounts of Fermoie, but also their own industry expertise within interiors, which collectively covers more than 35 years.
What did they talk about?
Langdon Court Manor interiors
One of the key topics of discussion was about one of Geraldine's projects. She has been working on the extensive Langdon Court Manor hotel reconstruction and refurbishment over the past 2 years.
And of course, she's been using Fermoie fabrics and furniture from Love Your Home to decorate the 16th century manor. The hotel is owned by Donna Ida Thornton and Robert Walton MBE and is designed as a home away from home.
Classic and contemporary pieces are perfectly mixed together, and you can spot Love Your Home pieces at every turn. A linen Tilda Sofa here, an Evelyn Sofa there, an Elizabeth Armless Armchair in the drawing room, and a Charlotte Storage Bed with an intricate piped headboard in one of the suites. By combining textures, piping, frills and print Geraldine has designed homely and comfortable spaces in this grand estate.
Chutney the camper van
Guests at the event spent a vast majority of their time oohing and ahhing over Chutney, the Fermoie camper van. Instead of a typical brightly coloured van, this 1968 VW camper van has been artfully restored in a Mango Green – and, most notably, with carefully chosen Fermoie fabrics.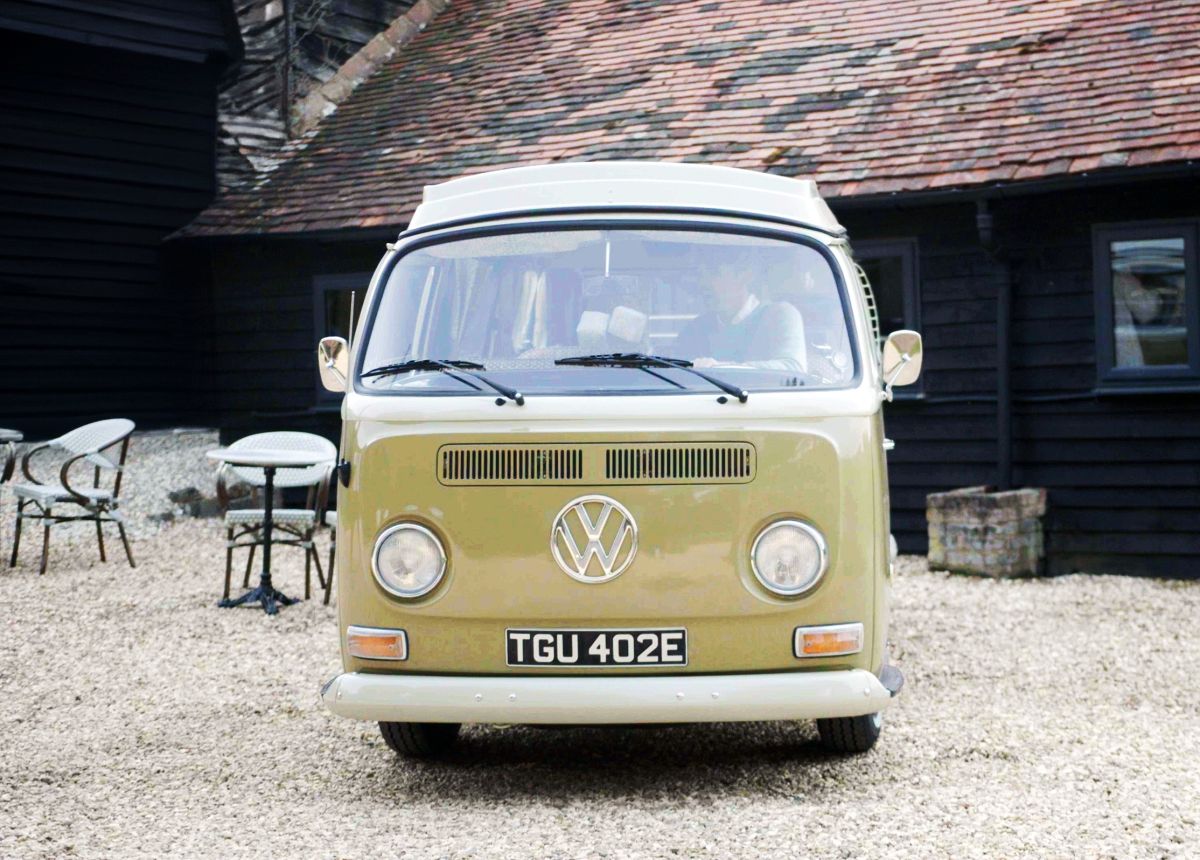 Fermoie's Chutney the camper van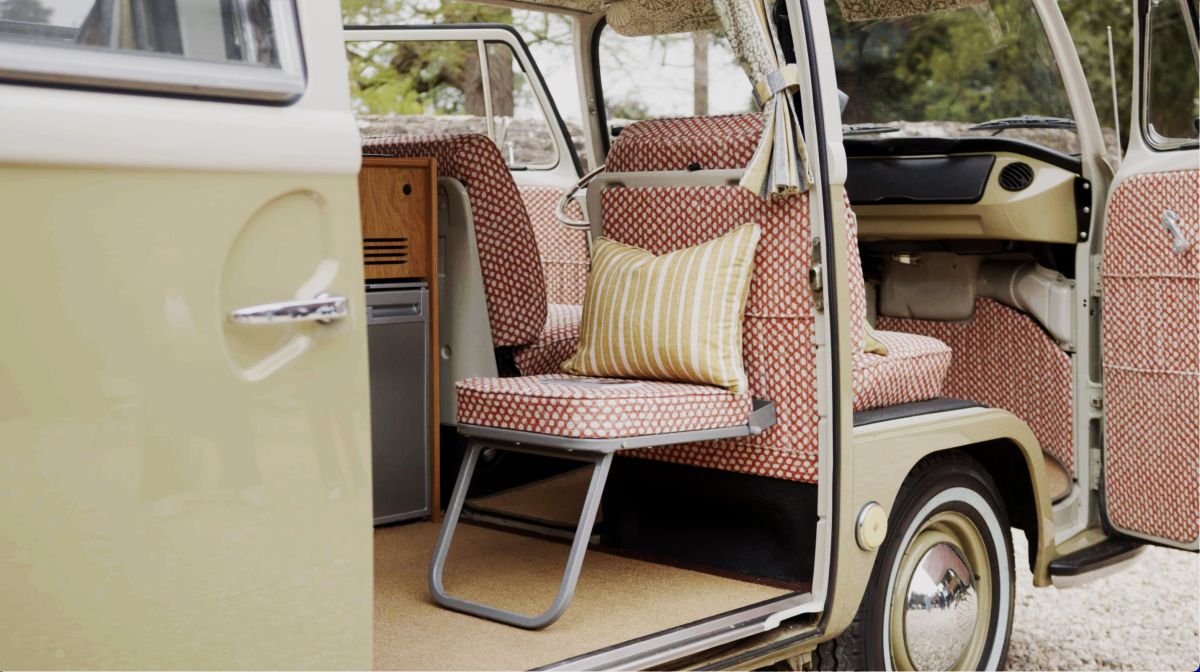 Fermoie's Chutney the camper van
Inside there are the usual seats, a roll-out bed and a playful, muted take on fluffy dice hanging from the rear-view mirror. Everywhere you look there's a print or pattern that has been lovingly added, down to the roof lining and sun visors. Even the little curtains inside are doubled-sided to make the most of the Fermoie fabrics. Jamie said: "When out and about the only thing stopping my grin is my ears!"
Fermoie lampshades and bespoke designs
There were also two new Fermoie fabric launches to talk about. Strié is one of them, a weave of 100% cotton made using only natural pigments and colours and inspired by traditional painting techniques. And the other is Circus, a playful mix of cotton and linen with a pattern that mimics the excitement of jugglers and acrobats from the circus.
As the morning drew to a close, people shared their snaps on social media, and celebrated all things luxury fabrics. You can take a look at those photos on our Instagram or come and see our selection of Fermoie lampshades and fabrics in the Love Your Home Godalming showroom. The bright, joyful patterns work perfectly as a pop of colour in any home, as well as for bespoke upholstery on any of our sofas, armchairs or headboards. Get in touch or drop by to find out more.