In our home we have a family tradition , we begin our Christmas decorations on the 10th day before Christmas. This tradition has carried over from my partners childhood. This is not a practice I approve of! left to me, we would be in full festive flow on the 1st of December.
Today with 9 days still to go, until the big day i start with welcoming Christmas wreath. As with every project a little research is required….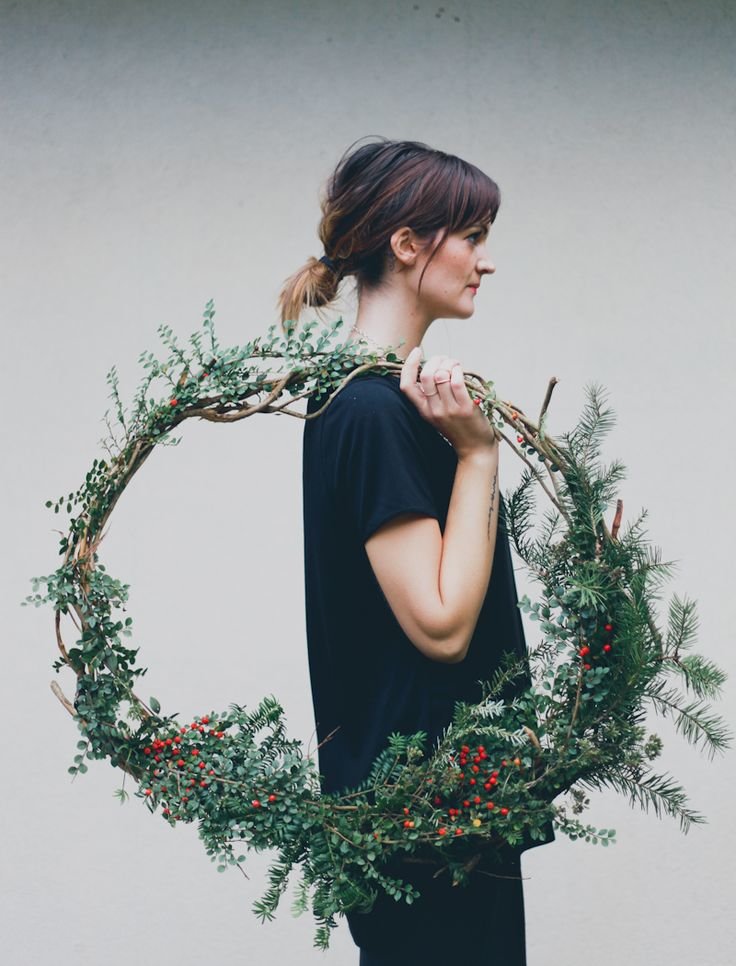 I have completely fallen in love with the new trend, for simple, deconstructed natural wreaths using, seasonal herbs and foliage. Whether you are a minimalist or simply time poor. These simple pared down wreaths are so beautiful.