Upholsterery that will be comfortable and stand the test of time.
We are witnessing a change of mood, away from hard lines towards cosiness.
The laid-back eclecticism of the country home is growing in favour of relaxed, comfort becoming the leading force.
With comfort in mind, how do you know what upholstery will be comfortable and stand the test of time?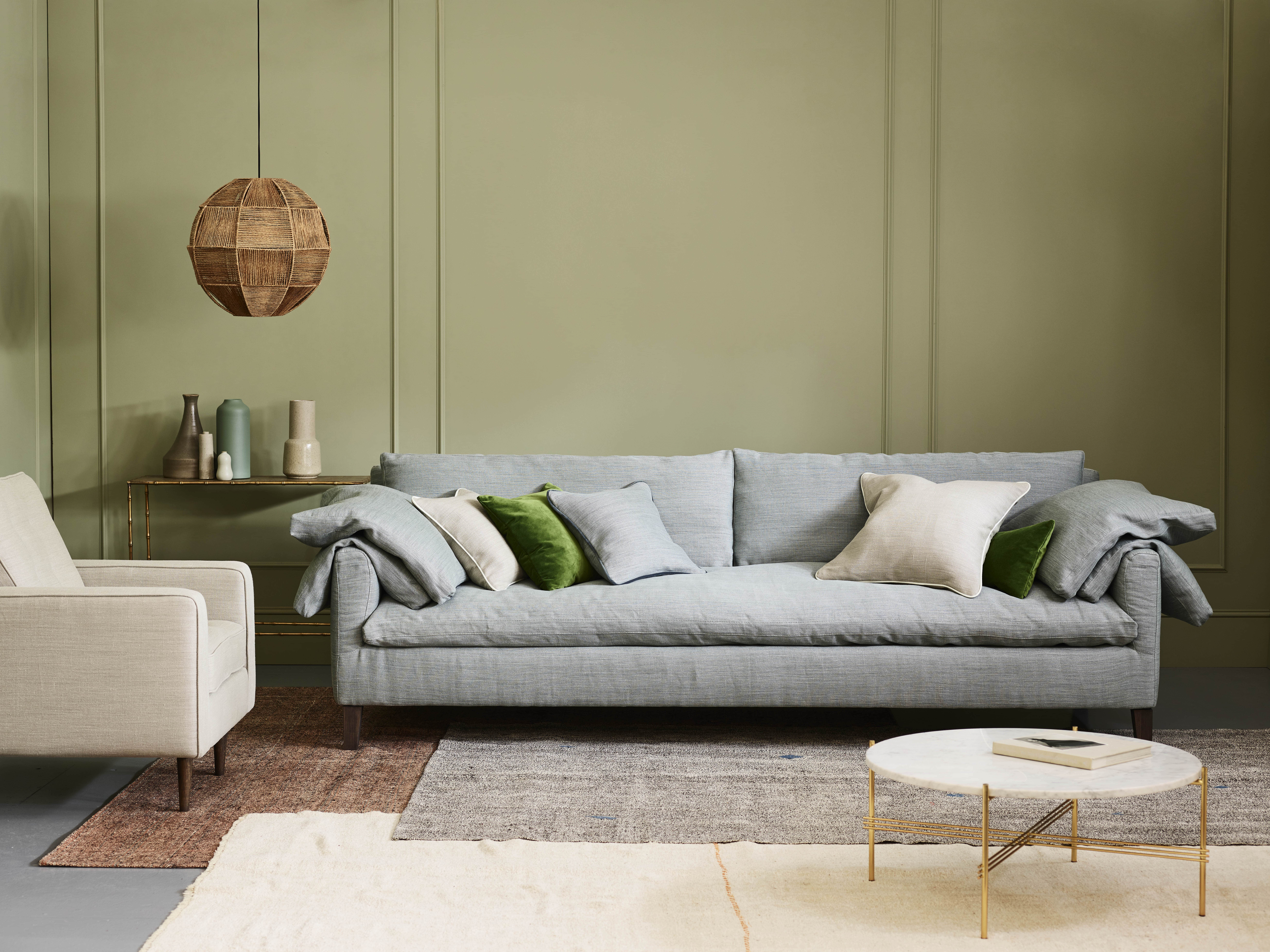 When it comes to picking a sofa or armchair, the type of filling is so important. The trend for full feather and down has diminished. We love the romance of classic upholstery, but today we are time poor. Our standard filling has a foam core with a feather wrap, meaning various densities of foam are incased in an outer shell of feather and down. This is the most popular in busy family spaces as this technology gives the cloud like softness of feather without the need to plump the cushions. For a firm finish we can offer just foam, and for allergy sufferers we can offer Hypoallergenic cushions.
When selecting a fabric always ask what the rub test is, which basically means how many times can the fabric be rubbed before it wears out. Fabric for residential use should have a minimum of 20,000 rubs and commercial spaces need 40,000. All our fabrics are at least 20,000.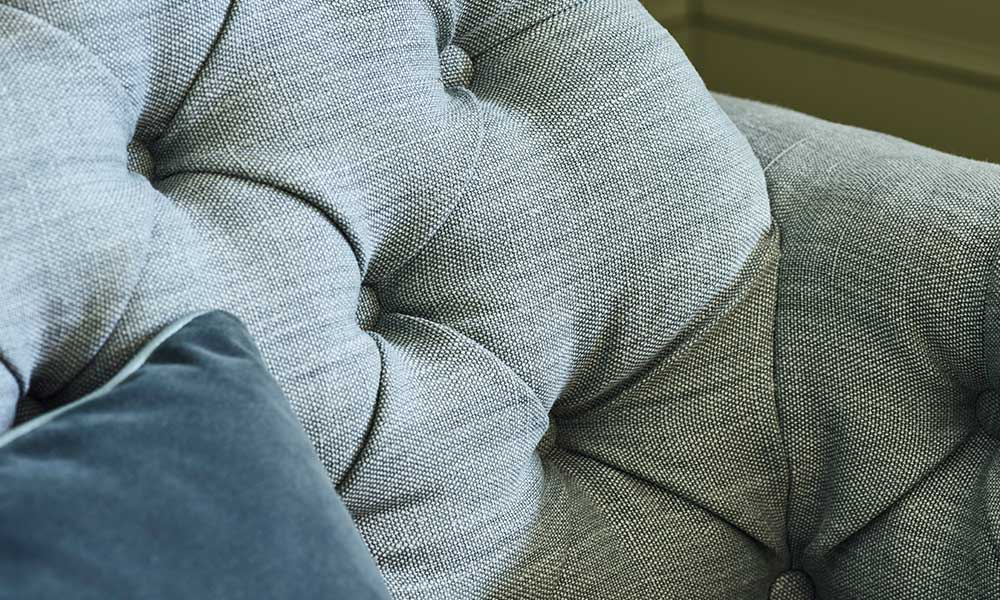 Our most popular fabric is velvet, with it's light reflecting nature that gives the colours a deep luxurious feel. Customers have prievously avoided velvet due to its directional and delicate pile for fear it will stain and bruse.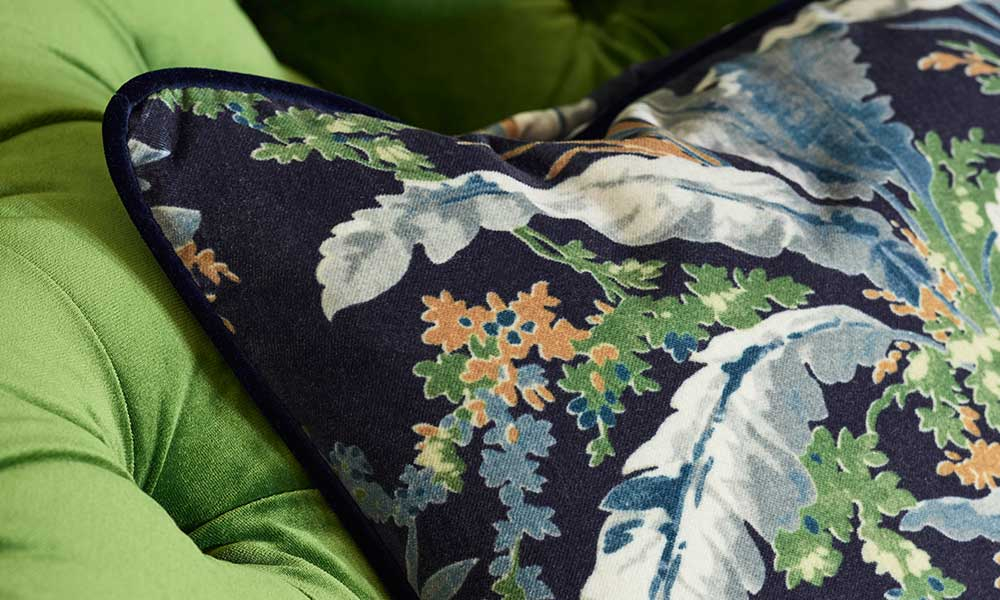 We have two ways around this, the first looks to the past at Mohair Velvet. It has a deep directionless pile, historically known for its strong pile and resistance to crushing. The second is our high tec Stain Resistant Velvet which has a 100,000 rub test, is UV resistant and perfect for familys with pets and small children.