No matter what size your living space is, you undoubtedly will have a wall hook, back of chair or tiny sliver of floor space that gets repeatedly covered in clutter. If, like me, you are a serial outfit changer, that precious space soon gets piled high!

In small bedrooms and living spaces this kind of mess can really start to drive you crazy! However, there are solutions for even the smallest of spaces. The way you choose furnishings and arrange them can really help to combat the feeling of a messy cluttered space. I have put together 5 tips to help you make the most of your space.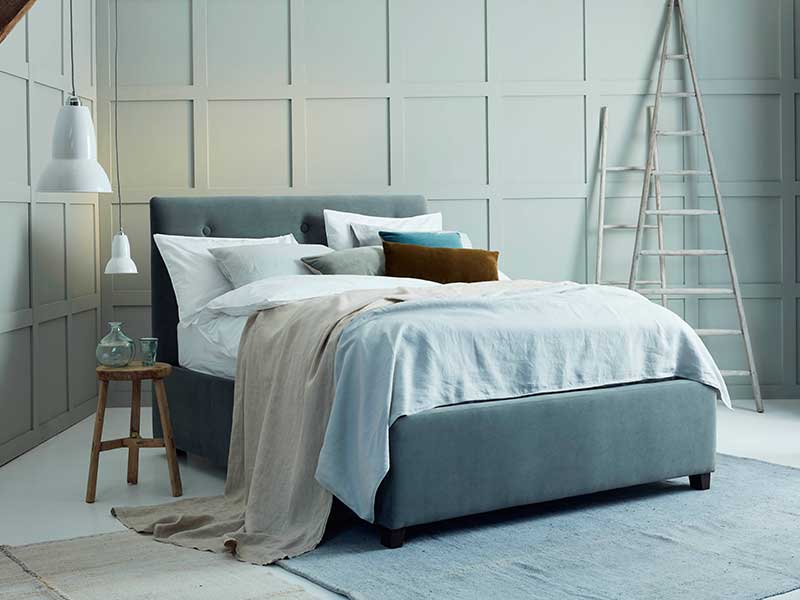 #1 Limited Pallet
Choose your pallet carefully, light and bright is great, but dark and moody can be just as effective! The main points to remember are keeping your colours tonal, and keep to a limited pallet. For example the colour of your sofa should be as close to your wall paint as possible. The less jarring your scheme, the more serene and uncluttered you space will appear.
#2 Float your Furniture

Where possible use floating wall furniture or furniture on legs, the more areas of floor you see the better the illusion of space will be. If your problem area is your living space, choose a sofa on legs, and a spindly wire side table. If it is in your bedroom, consider exchanging your bedside tables for small floating shelves. Once you have floated as much furniture as possible, the remaining items need to be as separate as possible. The more space between furniture the bigger your space will appear.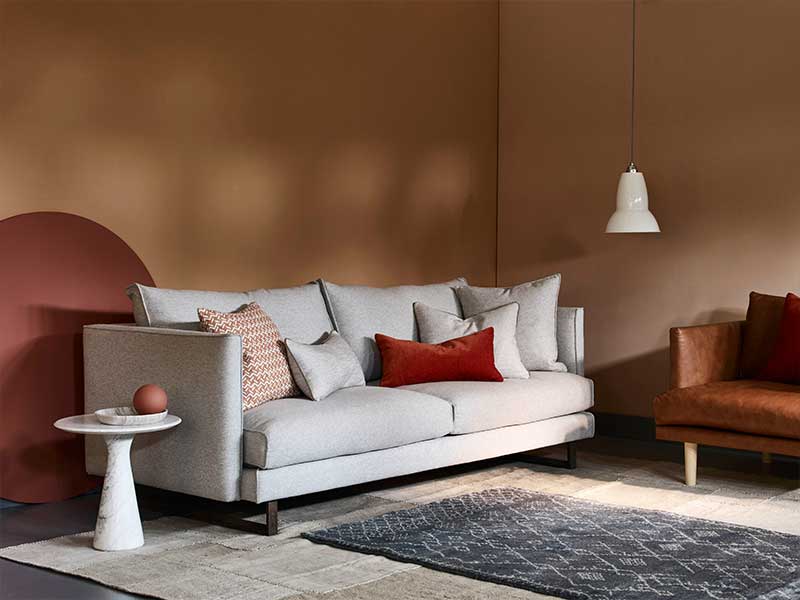 #3 Think before you Buy

You might find that your existing furniture, just doesn't work in your new space. Maybe one or two new pieces are needed. Think carefully before you buy. If it's upholstered, the colour, needs to work in the space, remember your tonal pallet. But also look carefully at the design. If it's a sofa you're looking to buy, think about the internal measurements, the area you will be sitting on, not just the footprint.
#4 Hide your Wires

If you don't own your space, or if you haven't had the luxury of designing the space around the sockets and electrics, then electric leads could be an issue. Any trailing exposed electrical leads will add to the feeling of clutter. Wherever possible use electric lead covers and paint them the same colour as your wall.
#5 What type of storage bed
For small bedrooms, a storage bed is a fantastic choice. Think about the way the bed works, drawers in bed bases can look fun, but you need room around the bed to open and close them, precious storage space is lost with runners, drawer frames etc. A better solution is a storage ottoman bed. Lifting the mattress reveals a huge area to hide unsightly clutter. Again, look at the frame depth, vital space can be lost with a wide frame. Check out the skinny frame option.