A meticulously refurbished 1797 Georgian town house in Whitechapel. The New Road Residence, is a new creation from the folks at Hostem. A fantastically inspiring clothes shop and concept store - Old Nicole Street, E1.
The New Road project is a haven amongst the chaos of Whitechapel, East London. Offering both short and long term accommodation for up to 6 guests, this is a unique opportunity to explore one of the most historically preserved houses in east London.
Although structural restoration is minimal, the space overall has been transformed into a wonderful mix of rustic minimalism. The aesthetic may be paired back, but every detail of the house has comfort in mind. With a combination of luxurious Italian bed linen and Norvegr goose down duvets, you will wake rested and ready to hit the shops of the East End.
Every detail of this house is a cultural and sensory explosion, including a library of recent and classical literature chosen by King's College philosopher Clayton Littlejohn. Artwork curated by Stuart Shave/ Modern Art. Skincare range by Haeckels botanical. There's also French-made Crane cookware and Skye Corewijn's Lazy Eye ceramic crockery. Blackcreek Mercantile wooden tableware and Austrian crystal by J. & L. Lobmeyr. If that isn't enough, theres a comprehensive wine cellar which has been carefully selected by Jérémie Cometto-Lingenheim of Primeur.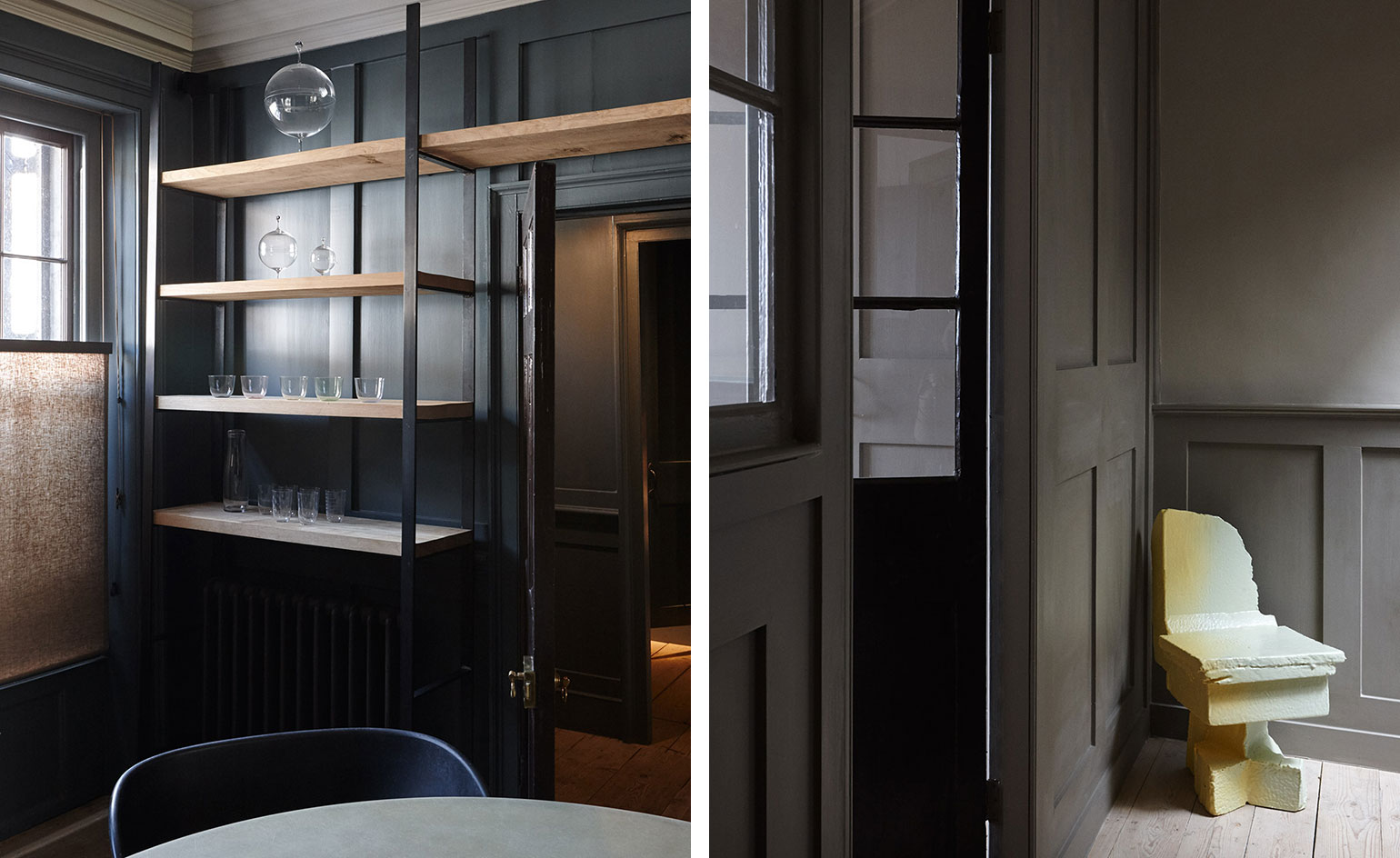 We have always had a soft spot for Hostem and it is no surprise that The New Road Residence is such a success. We feel at £750 per night and accommodating up to 6 people it is well worth a look!