How to Choose and Style a Loveseat For Your Home
Never heard of a loveseat? Well, let us introduce you to the small sofa that's made for two. It also goes by the name of snuggle chair, snuggler, tête-à-tête, or cuddle chair. And it's a great way to add charm, comfort and personality to any room in your home. So whether you want to create a cosy spot for reading, a chic statement piece for entertaining, or a practical solution for a small space, a love seat sofa might be just the thing you need.
At Love Your Home, we have a range of beautiful loveseats that come in customisable sizes with different materials, colours and leg options, so you can create your own unique piece to reflect your taste and style.
In this blog, we share some of the benefits and features of loveseats and top tips on how to choose and style them. We've also handpicked a few of our favourites from our collection.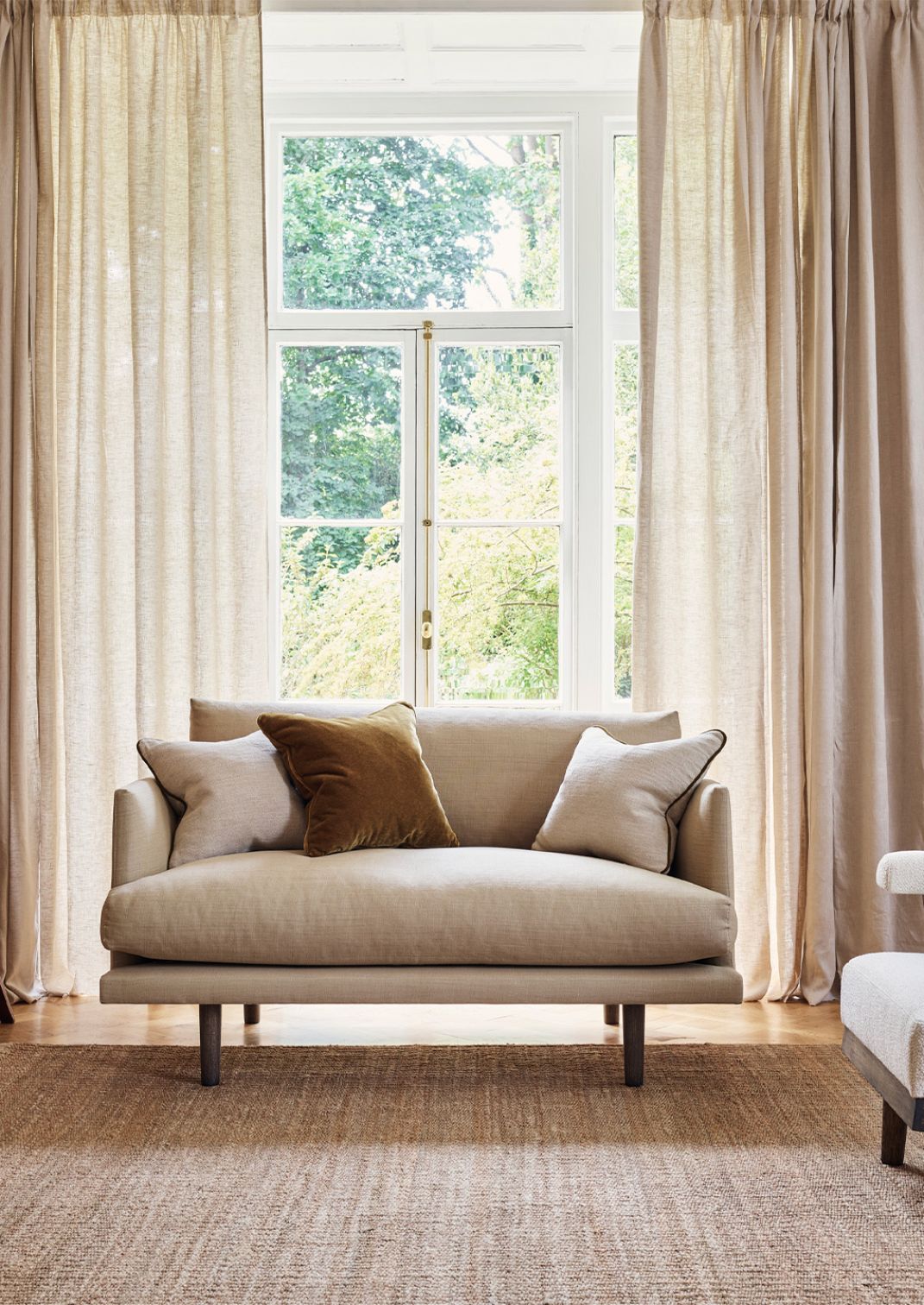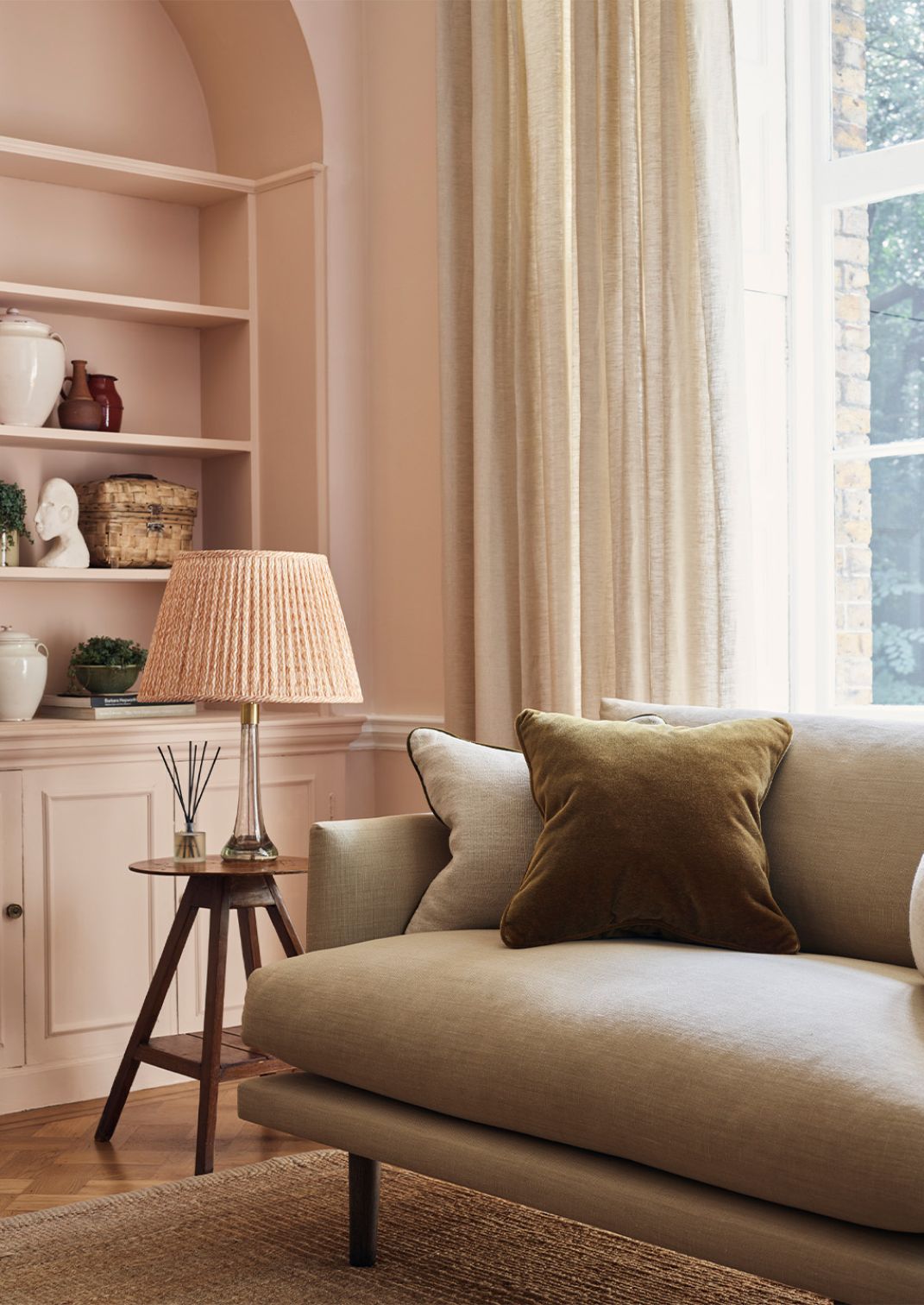 Why You'll Love a Loveseat
They're cute, they're practical and they're seriously stylish. Here's why you'll need a loveseat sofa in your home:


- They save space. A small loveseat is ideal for small rooms or spaces that need extra seating without compromising on comfort. You can also use a loveseat to divide a larger room into different zones, such as a living-dining area or a studio flat.


- They create intimacy. A loveseat is perfect for spending quality time with someone you love (the clue's in the name). You can snuggle up to watch a movie together, read a book, or chat. It's that romantic touch every cosy corner needs.
- They add style. A loveseat can be a stunning focal point of your room, especially if you choose one with an eye-catching design, colour or pattern. You can also mix and match different styles to create contrast and interest in your space. Plus, they can complement your existing sofa or armchair arrangement.


- They are versatile. A loveseat sofa can be used in lots of different ways. You can use it as a sofa bed for guests, a lounge chair for relaxing, or a workstation. Simply by moving it around you can change the look and feel of a room instantly
How to Choose Your Loveseat
With so many options available, how do you choose the right loveseat for your home? Here are some factors to consider:

- Size. What's the size of your space and how many people will use the loveseat? Measure the dimensions of your room and the available floor space before you shop. Don't forget to measure the height and depth of the loveseat, too, and the space around it so you have enough room for walking and opening doors or drawers. At Love Your Home, we have lots of different loveseat measurements and dimensions, averaging 150cm width, 100cm depth, and 86cm height.


- Style. The next thing to consider is the style of your loveseat and how it matches your existing furniture and decor. Do you want a traditional or modern look? A classic or trendy vibe? A simple or elaborate design? You should also think about the shape and silhouette of the loveseat, such as curved or straight lines or tufted or plain cushions.


- Material. You can choose materials for your love seat that add extra comfort, make it last longer or make it easier to look after. Go for a material that works with your lifestyle and preferences. For example, leather is durable and easy to clean but can be cold in winter and hot in summer. Fabrics like linen are soft and cosy but can easily stain and fade over time. You'll also need to keep in mind what colour and pattern you pick, to make sure it complements your other furnishings.
How To Style a Loveseat
Once you've found your perfect match, you can have fun styling your loveseat with accessories and accents that make it stand out or blend in with your space. Here's how:
- Add cushions and throws. One of the easiest ways to add colour, texture and personality to your loveseat is to accessorise it with cushions and throws. You can choose cushions and throws that match or contrast with your loveseat's material, colour or pattern. You can also mix and match different shapes, sizes and styles of cushions and throws to create layers and depth.
- Place a rug underneath. Another way to give your loveseat a boost is to place a rug underneath it. A rug can define a seating area, anchor furniture pieces together, and add warmth and cosiness. Experiment with different shapes, sizes and styles of rugs to create interest and variety.
- Add a side table or lamp. A side table or lamp might just be the practical touch your loveseat needs. A side table can hold your drinks, snacks, books or remote controls within reach. While a lamp can turn your loveseat into a place for reading, working or relaxing. Again, play around with material, colours and patterns as well as heights and shapes to create the right balance and harmony.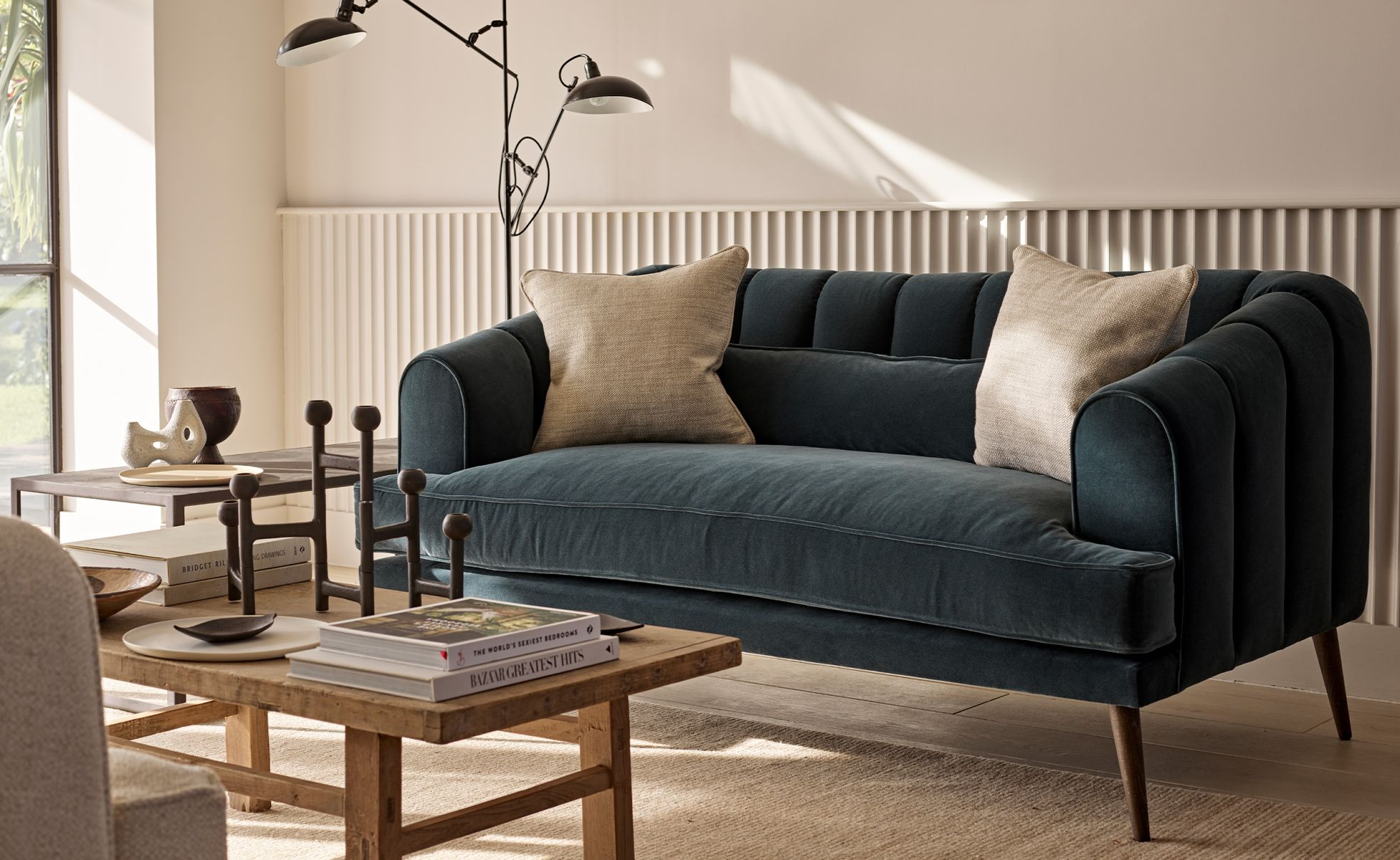 Our Favourite Loveseats from Love Your Home
At Love Your Home, we have a range of beautiful loveseats with customisable sizes, materials, colours and leg options, so you can create your own unique piece that reflects your taste and style. Here are some of our favourites:


- Disraeli Chesterfield Loveseat: This is our take on the classic Chesterfield sofa, with deep buttoning, rolled arms and turned legs. This loveseat is elegant and sophisticated and works well in traditional or contemporary settings. You can choose from various leather or fabric options and brass or chrome castors.


- Eleanor Loveseat: This is our modern version of the French Louis XV style sofa, with curved lines, a scalloped back and tapered legs. This loveseat is chic and graceful and adds a touch of glamour to any room. You can choose from various velvet or linen options and oak or walnut legs.


- Ottilie Loveseat:Our minimalist design features clean lines, slim arms and metal legs. This loveseat is sleek and stylish and fits perfectly in small spaces. You can choose from wool or cotton fabric options and brass or chrome legs.

We hope this blog post has inspired you to consider adding a loveseat to your home. If you want to browse our full range of loveseats, please visit our website at www.love-your-home.co.uk. You can also contact us at 01483 410007 or email us with any questions or enquiries.