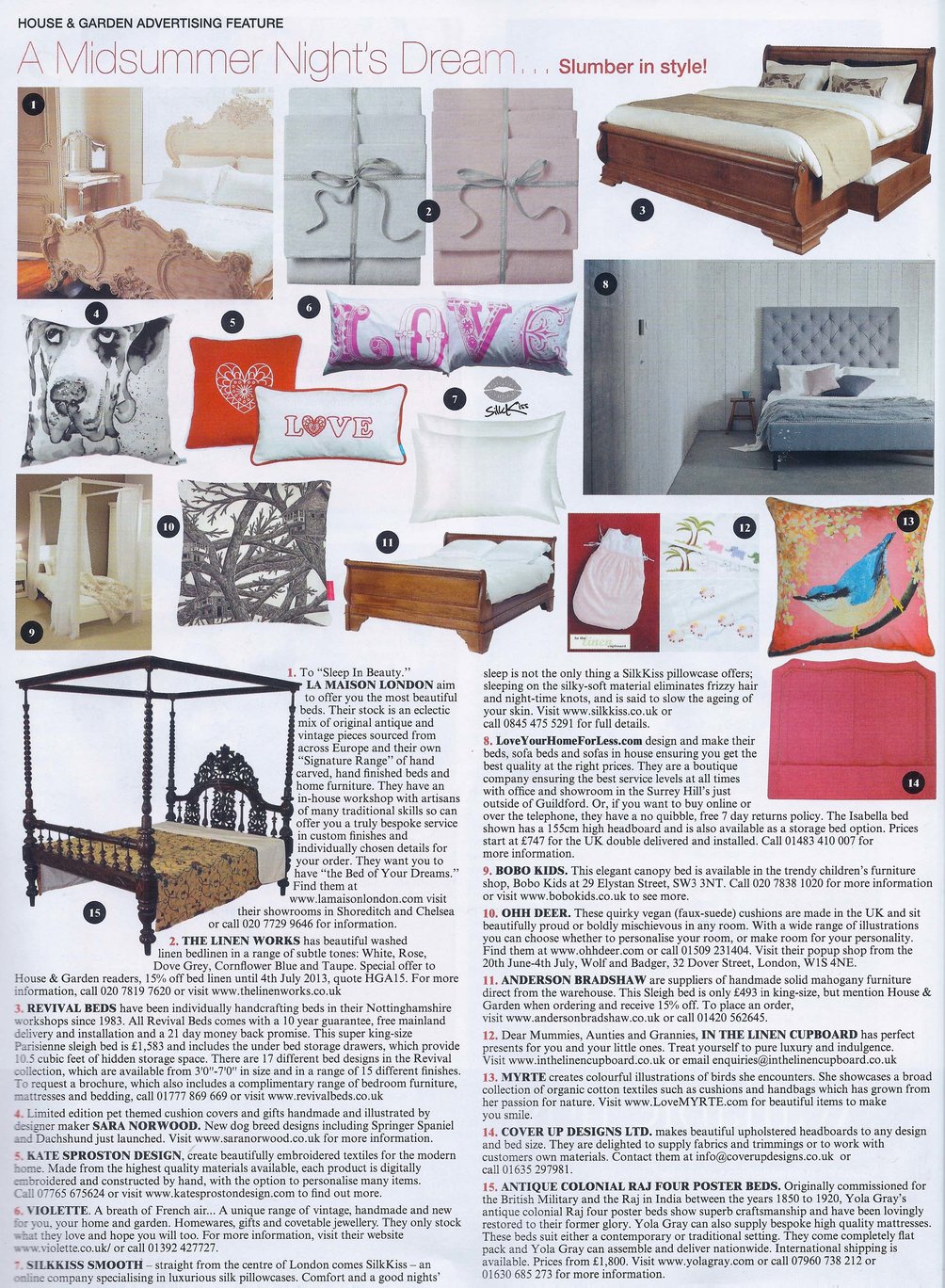 Our fantastic Isabella bed has been recently exhibited in the magazine House & Garden's article featuring their picks which would ensure you 'slumber in style' this summer.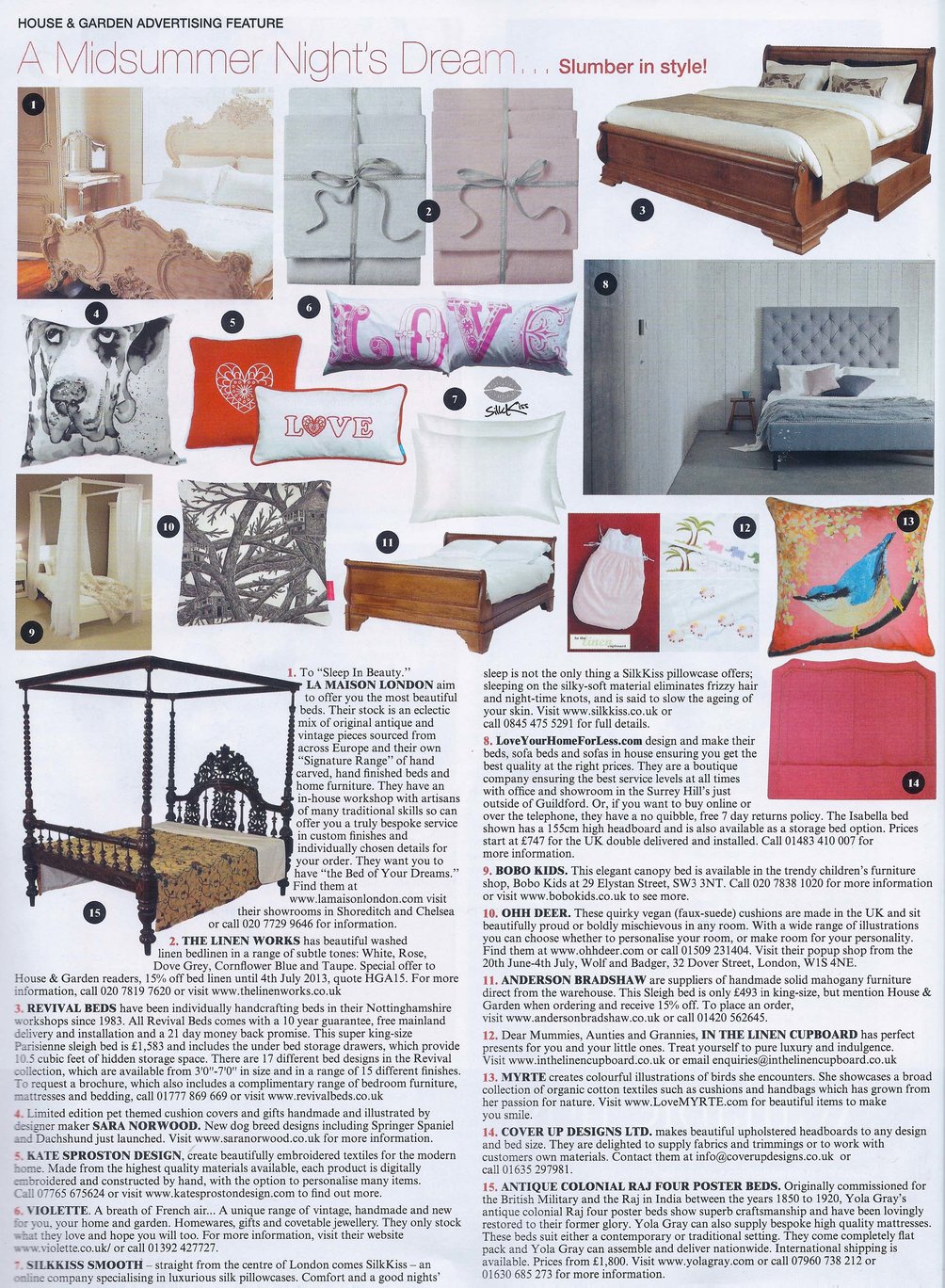 We are very proud to have this superb bed featured in this 'Midsummer Night's Dream' article which has picked the best peices on the market which would ensure you to 'Slumber in style'.
The Isabella bed shown has a 155cm headboard and is also available as a storage bed option, Prics start at £747 for the UK double delived and installed.
Issabella bed: https://www.love-your-home.co.uk/modern-upholstered-bed-isabella