In the rolling hills of South Devon, sits the beautiful Manor House; Langdon Court. A venue of serenity and exclusivity, from weddings to intimate family gatherings, Langdon is the venue for all occasions. This Jacobean country house, offers unique dining, glorious gardens and luxurious accommodation.
Collaborating on this project with Donna and Geraldine Apponyi, has been an absolute pleasure. The innovative way they have used Love Your Home fabrics along with vintage and sourced fabrics has been inspiring. By combining textures, piping, frills and print they have created spaces with depth and homeliness, without compromising on the comfort or elegance. It's been such a creative, challenging, fun project to watch evolve and it demonstrates what you can create with a bespoke Love Your Home product. We are so delighted that they chose to work with us and we can't wait to see it all come together.
Owners, husband and wife, Donna Ida Thornton and Robert Walton MBE discovered the captivating and extraordinary Langdon Court on a visit to Devon and instantly knew it was the house they'd transform into a home. Re-imagining the home in a forward thinking way while maintaining the elegant history, they've curated an exclusive venue like no other.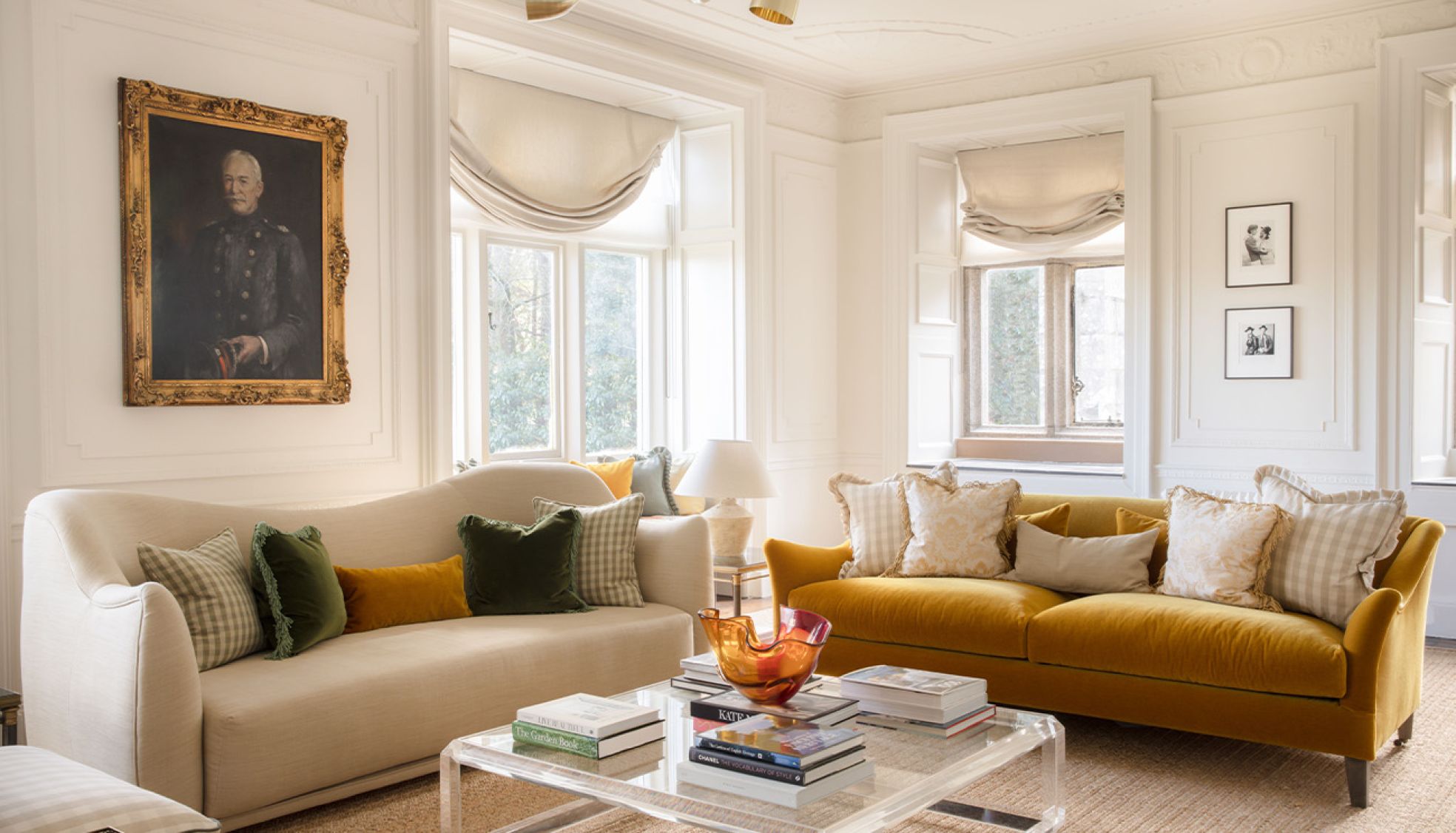 Love Your Home's Tilda Sofa in Stain Resistant Linen, Biscotti & Evelyn Sofa in Kid Mohair, Topaz
"Love Your Home has the perfect interior partner for Langdon Court as their pieces are beautifully handmade and sustainably sourced. Langdon Court is being renovated to be enjoyed and Love Your Home's collections combine elegance with clever, practical design to suit everyday living. It has been wonderful to team up with founders Leigh Harmer and Abi Boura to bring the rooms back to life.."
Geraldine Apponyi of Apponyi Design said: "For a lot of the upholstered furniture such as sofas, chairs and beds, we have worked with Love Your Home. The designs, and importantly the quality is, in my opinion far superior to many of the other companies out there. They have a great range of house fabrics, many of which we have used as the colours, textures and quality have worked so well within the designs. However, they have also been brilliant and accommodating using our own fabrics. I sourced many vintage fabrics from an upholsterer that was closing-down after 30 years in business and wanted to use some of the larger pieces in the more prominent rooms. I really challenged them with contrast pipings, contrast kick-pleats, sofas in two different fabrics where we didn't have enough of one- I think barely one item was as standard, and they took it all in their stride, creating totally unique and bespoke pieces for us."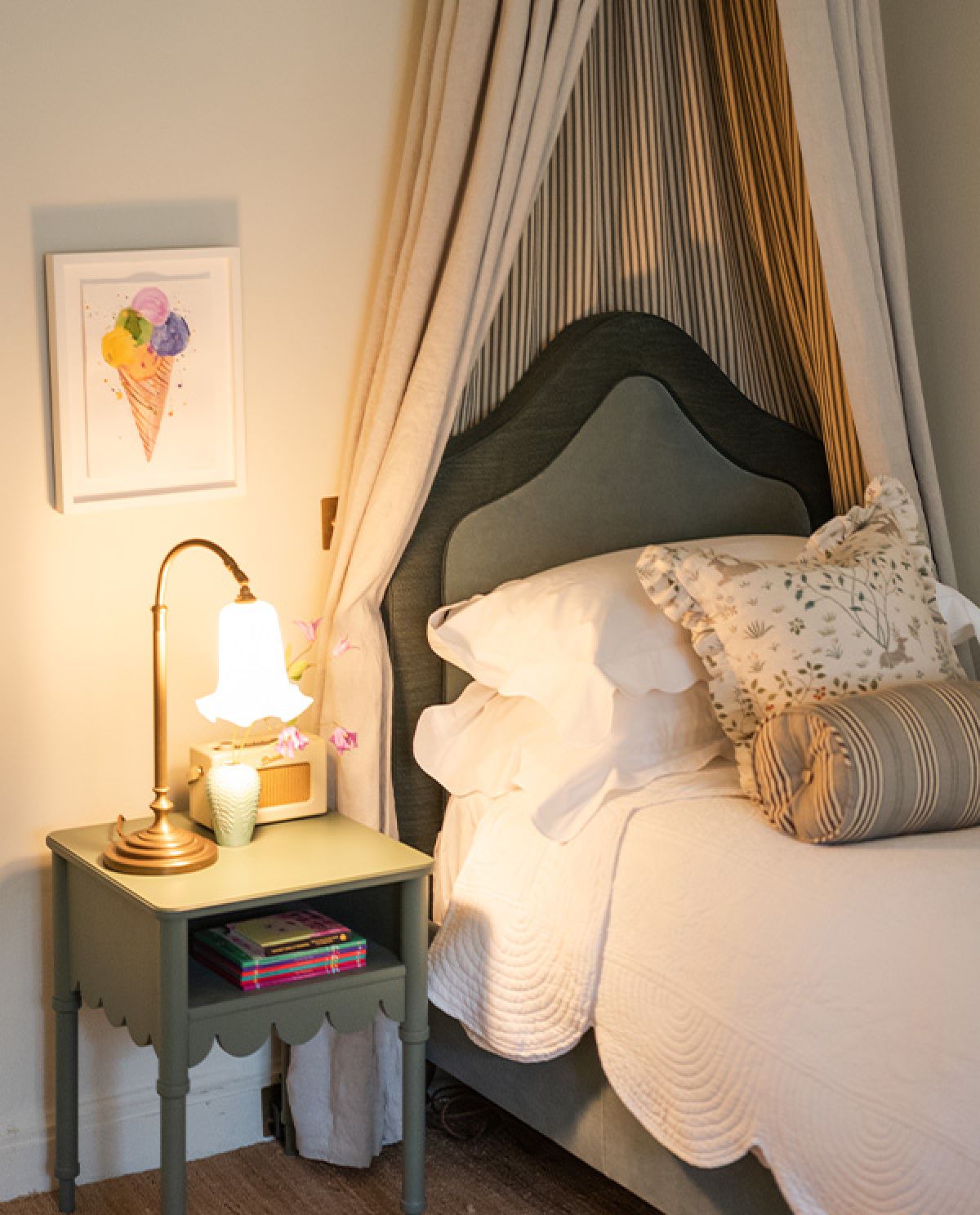 Love Your Home's Single Christobelle Bed in Studio Rich Stain Resistant Velvet, Soft Blue in Langdon Court's Children's Bedroom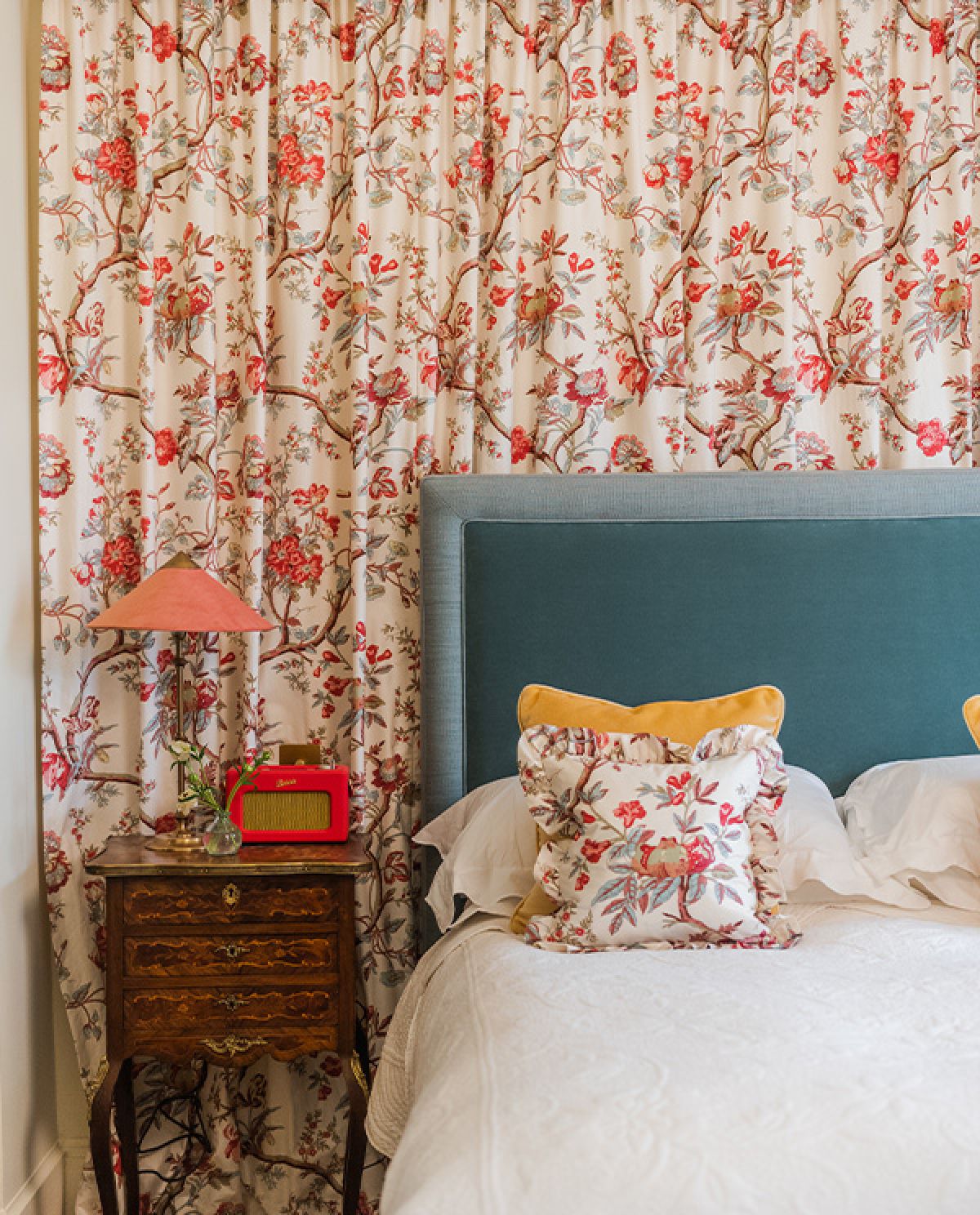 Love Your Home's Charlotte Piped Storage Bed in Pure Stain Resistant Linen, Sky in Langdon Court's 5th Bedroom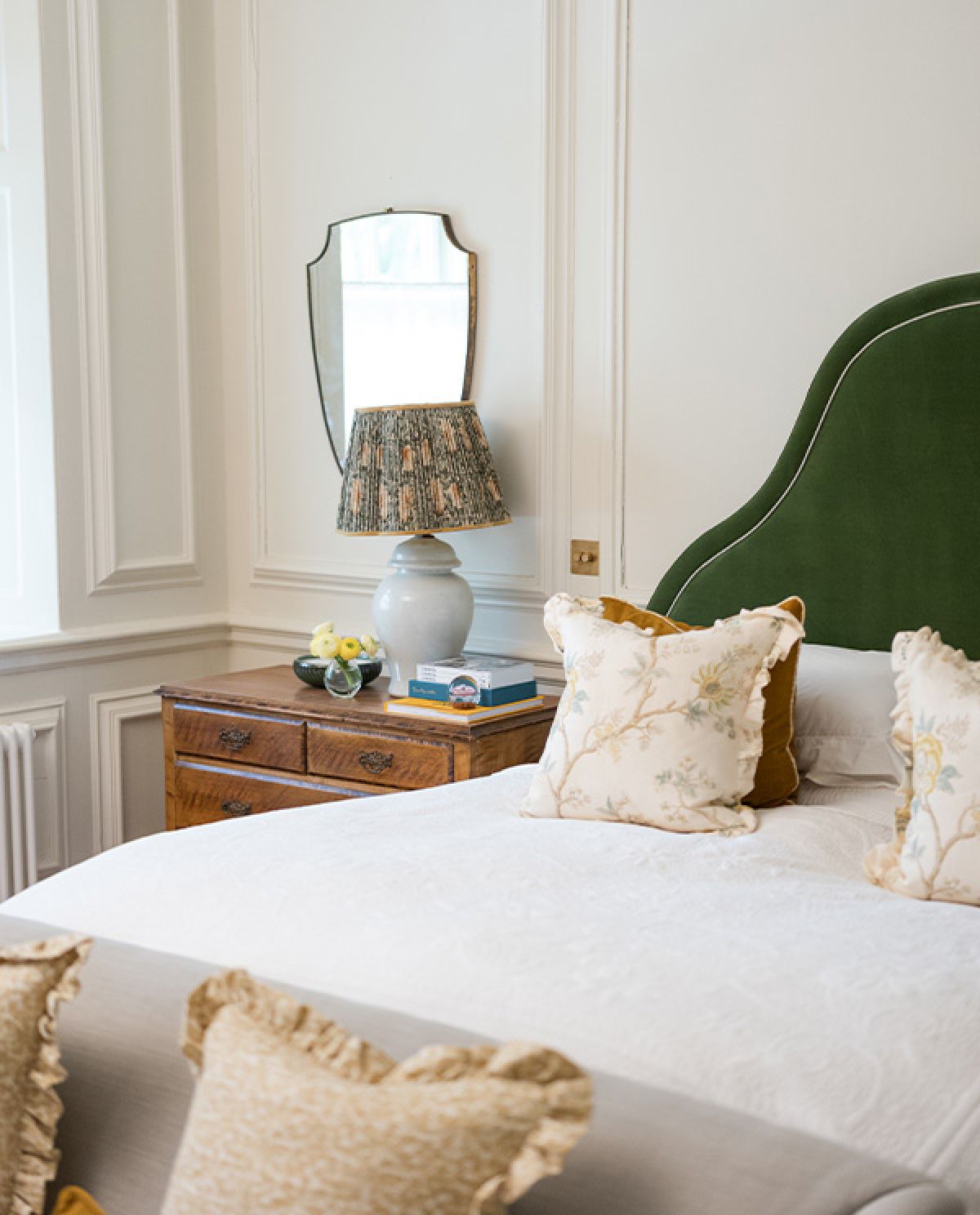 Love Your Home's Carnaby Piped Storage Bed in Studio Stain Resistant Velvet, Leaf in Langdon Court's 6th Bedroom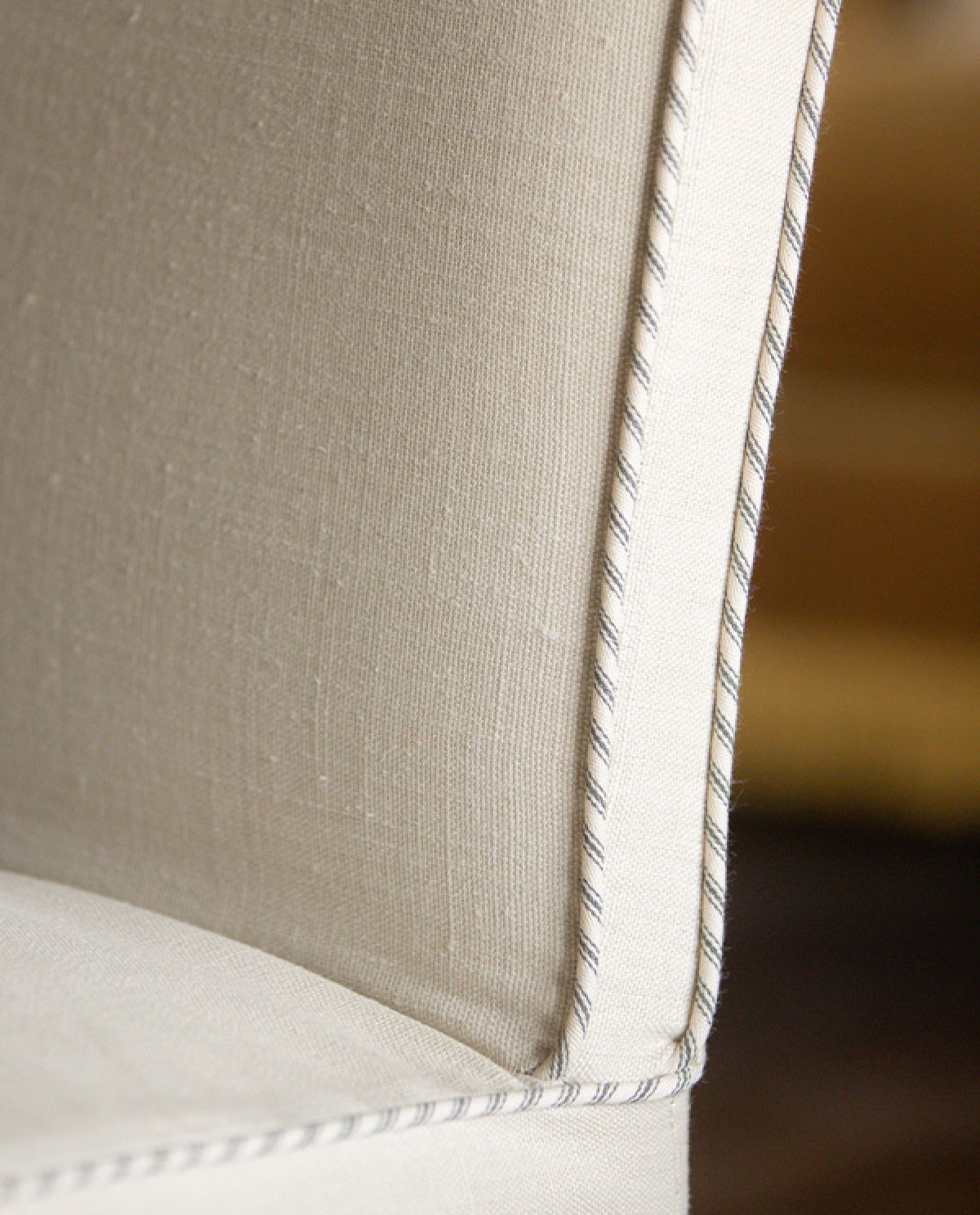 Love Your Home's Felicity Dining Chair in Stain Resistant Linen, Fresco with Bespoke Detail Piping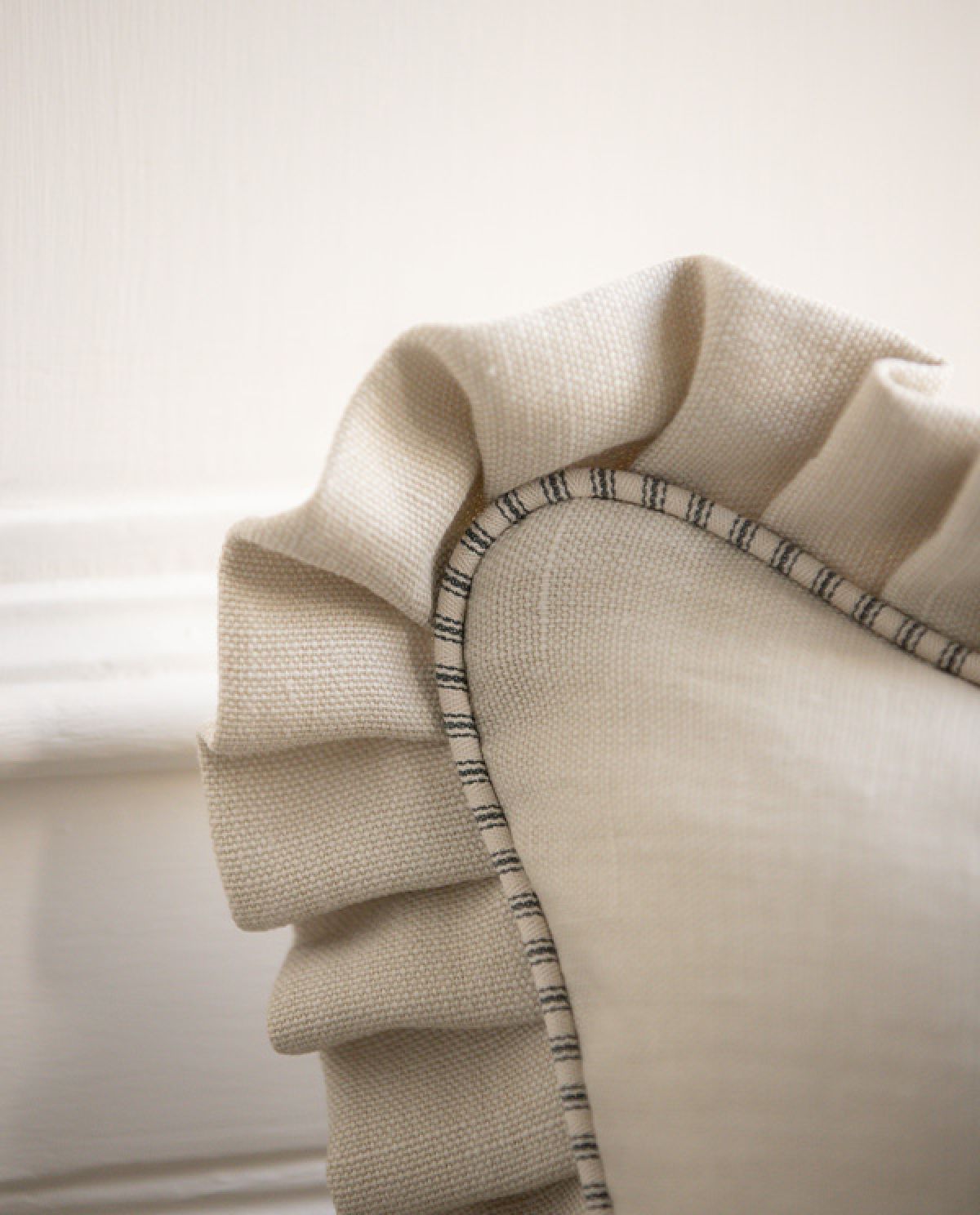 Love Your Home's Cushion in Stain Resistant Linen, Fresco with Bespoke Detail Piping