We are beginning work on our next shoot, for which I will share the colour pallets with you next week. As part of our shoot preparation, myself and our lovely Katie Putt, a member of our marketing department, have been spending our evenings painting a giant floral back drop, using black, red and pink.
It was through my research into this artwork that I came across the work and studio of Claire Basler, born in 1960 in Vincennes, France. She took her early inspiration from the work of 18th Century French artists; the subject of her work always involves nature and plants.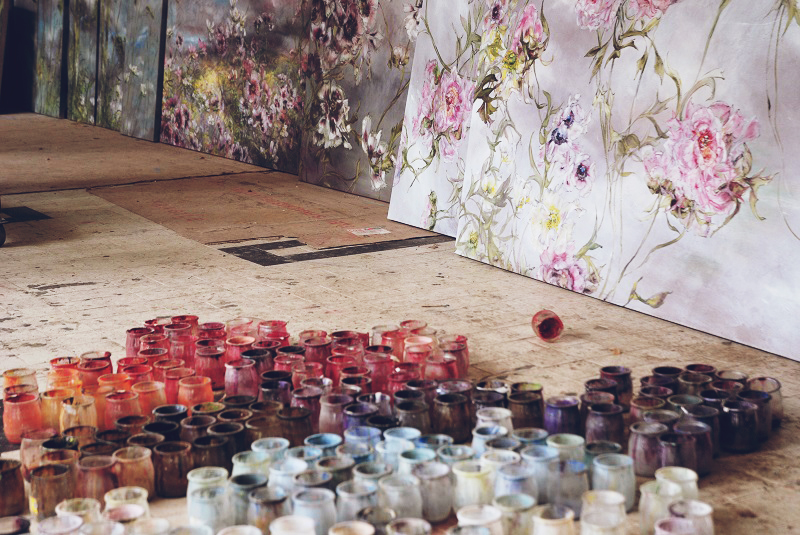 Working from French castle Chateau De Beauvoir, Basler is surrounded with inspiration from the gardens and surrounding countryside.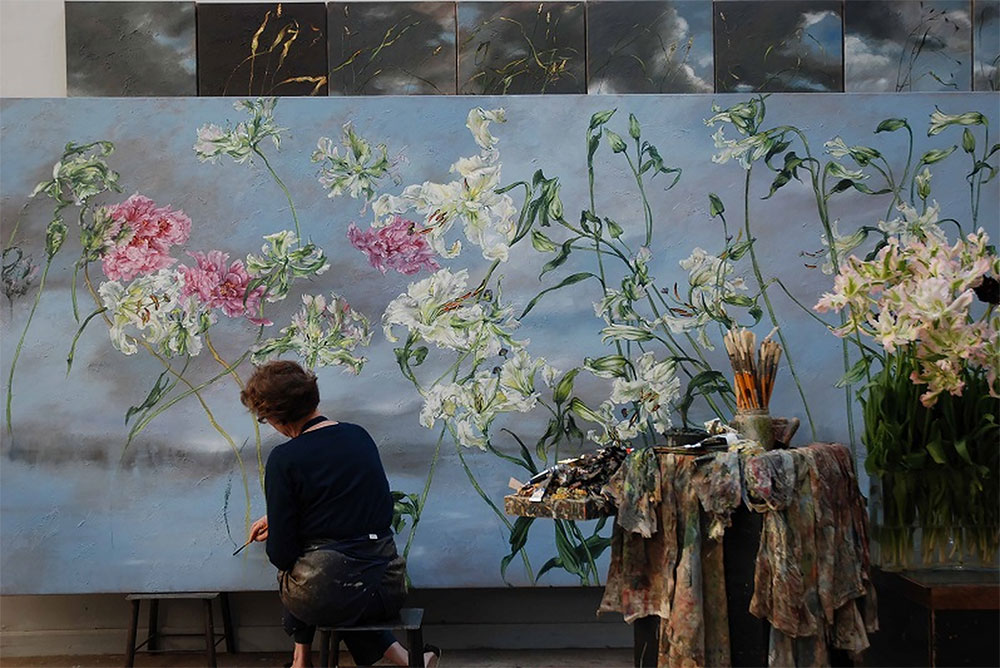 The interior of the castle is mind-blowing. The walls are covered in natural floral frescos, set against the simplest, pared back interior style.