Artist Rachel Spelling talks about the power of colour in the home during lockdown.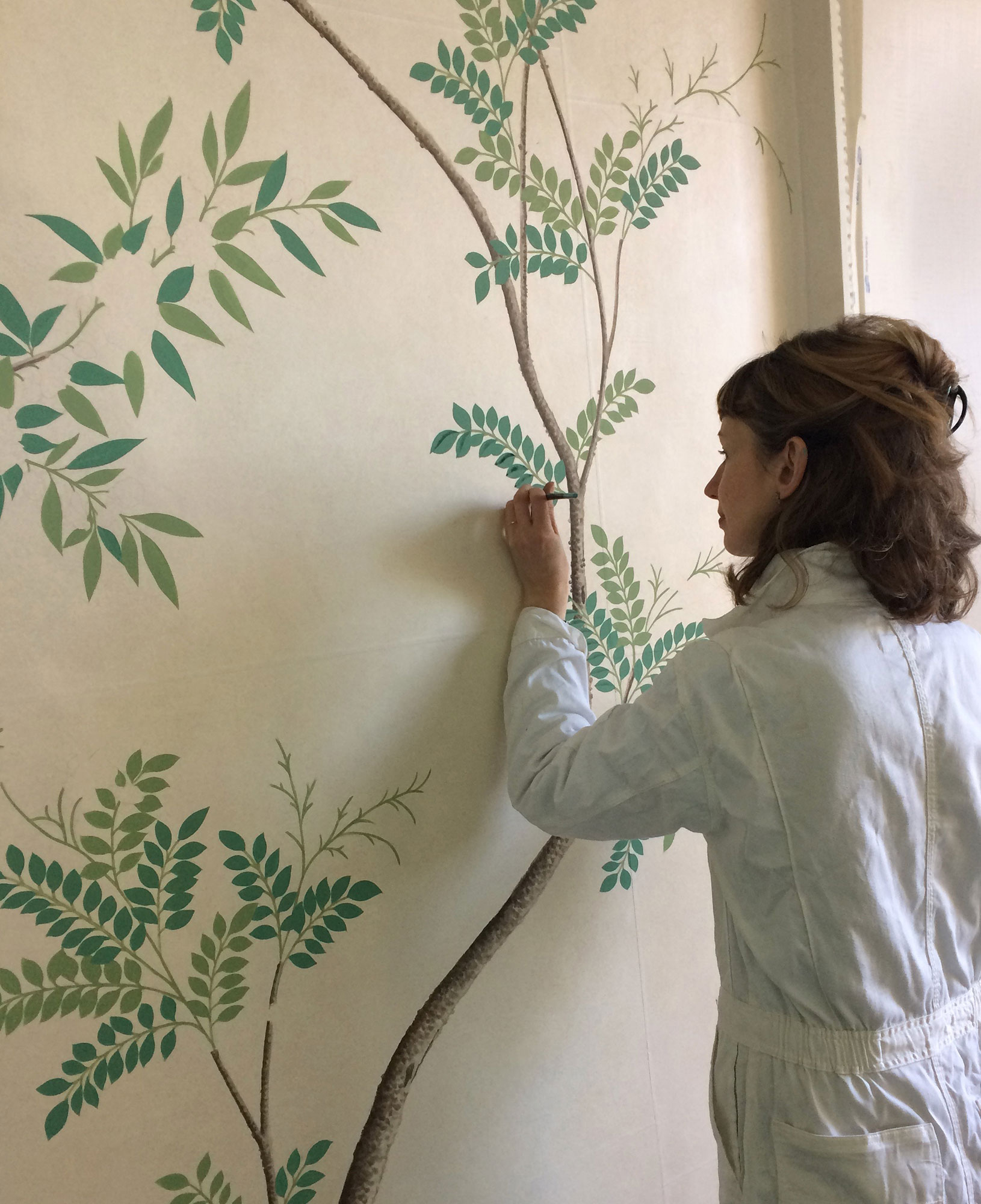 In Spring 2020, during the Covid-19 lockdown, I was really missing my work. I paint residential murals and I'm usually out on site, up a ladder, painting something huge! I had a lot of paint charts lying around my house (I really, really love a paint chart!) and one day, out of frustration more than anything else, I tried painting a little fish onto the colour chip for Farrow and Ball Stone Blue. It was like painting a tiny mural, so it was familiar in a way, but it also felt completely new. The fish looked good. So I painted some more - a hat, an eye, a snake, a ball, a snowy landscape - and I realised I was really enjoying myself. This was quiet work which I could do at the kitchen table and it couldn't be cancelled due to Covid. I carried on painting - a pill, a swan, a globe, a hot dog - and suddenly the colour card seemed to be coming alive before my eyes. It was so exciting. It was as if it was illuminating. I was getting hundreds of ideas for miniature objects and landscapes and little scenarios that I could paint onto that vast palette of lovely background colours. And so I let myself get carried away and painted the whole damn thing!
It took a very long time. I had to get myself a pair of glasses. I got so obsessed that I worked through the night a few times. When I'd finished I sat back and tried to figure out what it was. 132 mini murals. A tiny exhibition. A busy dream. A sketchbook. An ideas generator. A Google image search. A colour workshop. A storyboard for a strange dream. I'm still not really sure what it is but I do know it seemed to strike a chord in a lot of people. I put it on my Instagram and I was amazed at the response. Suddenly I was in conversation with people from all over the world. It seemed to have a power of its own.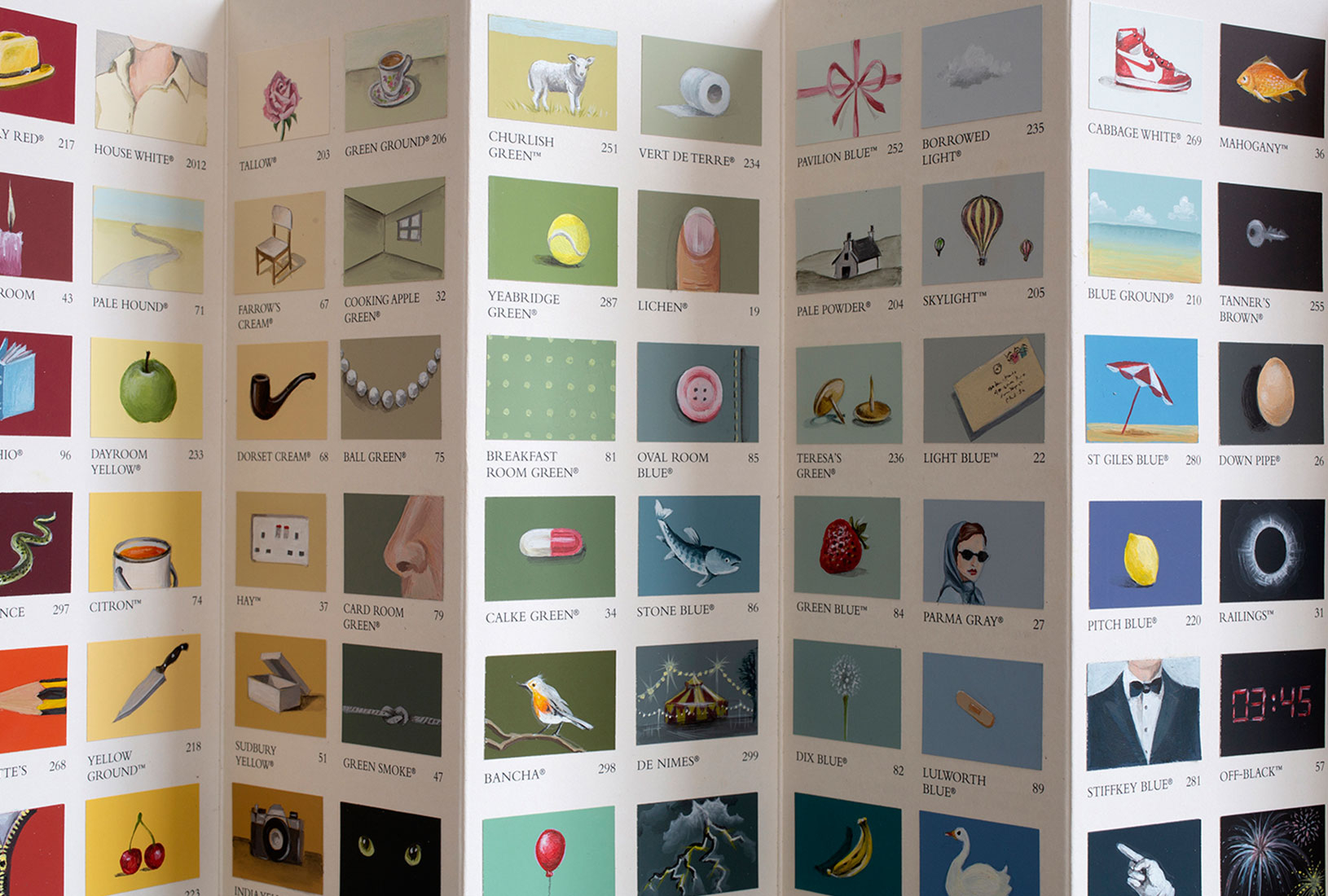 The images I painted are full of mystery and suggestion. They are like tiny snippets of a film or lines from a book. They hint at other places and moments, and I think this chimes with the experience of a lockdown - a time when our experience of the outside world has to sit in the dreamworld of our imagination. The colour card is also really small, and the paintings themselves are tiny. The pandemic made all of our worlds shrink. The walls of our home took on a whole new significance; they became our whole world. So in many ways this piece is a diary of that strange time in 2020. As I was painting it I was just really focussed on colour. I knew a lot of the Farrow and Ball colours already through painting murals, but this time I was just so immersed in the colours, the atmosphere they can conjure up and the subtle effects you can create with careful combinations. I think we often underestimate the power of colour, and the myriad ways it affects our lives, our memories, our mood and actually our Covid lockdown too. Colour can really help when times are tough.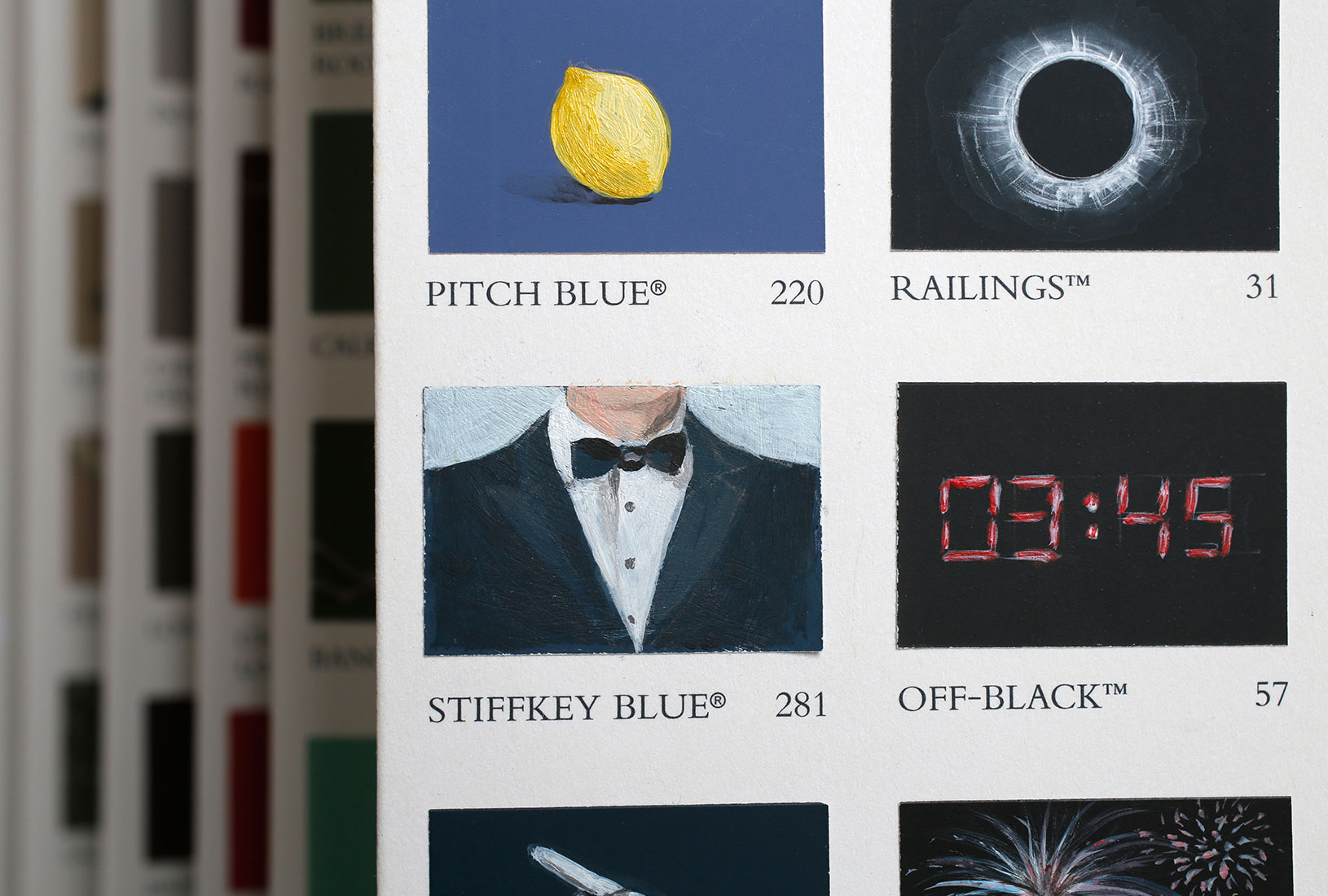 It was such a thrill to find that so many people were so enthusiastic about the colour chart when I finally showed it to the world. I think part of its appeal is that the project, and the act of making things in general, is optimistic and positive, and we really need that right now! I had a little mantra running through my head in the really dark days of the first lockdown - making things makes things better. I really believe that to be true. We're stepping into another lockdown now, but this time we have some tools at our disposal. And there's a whole spectrum of glorious colours on standby to help, in whatever form, which no-one can ever take away! The world is big, we can't control it, but there are small things we can do to help ourselves through. Now, more than ever, small things matter.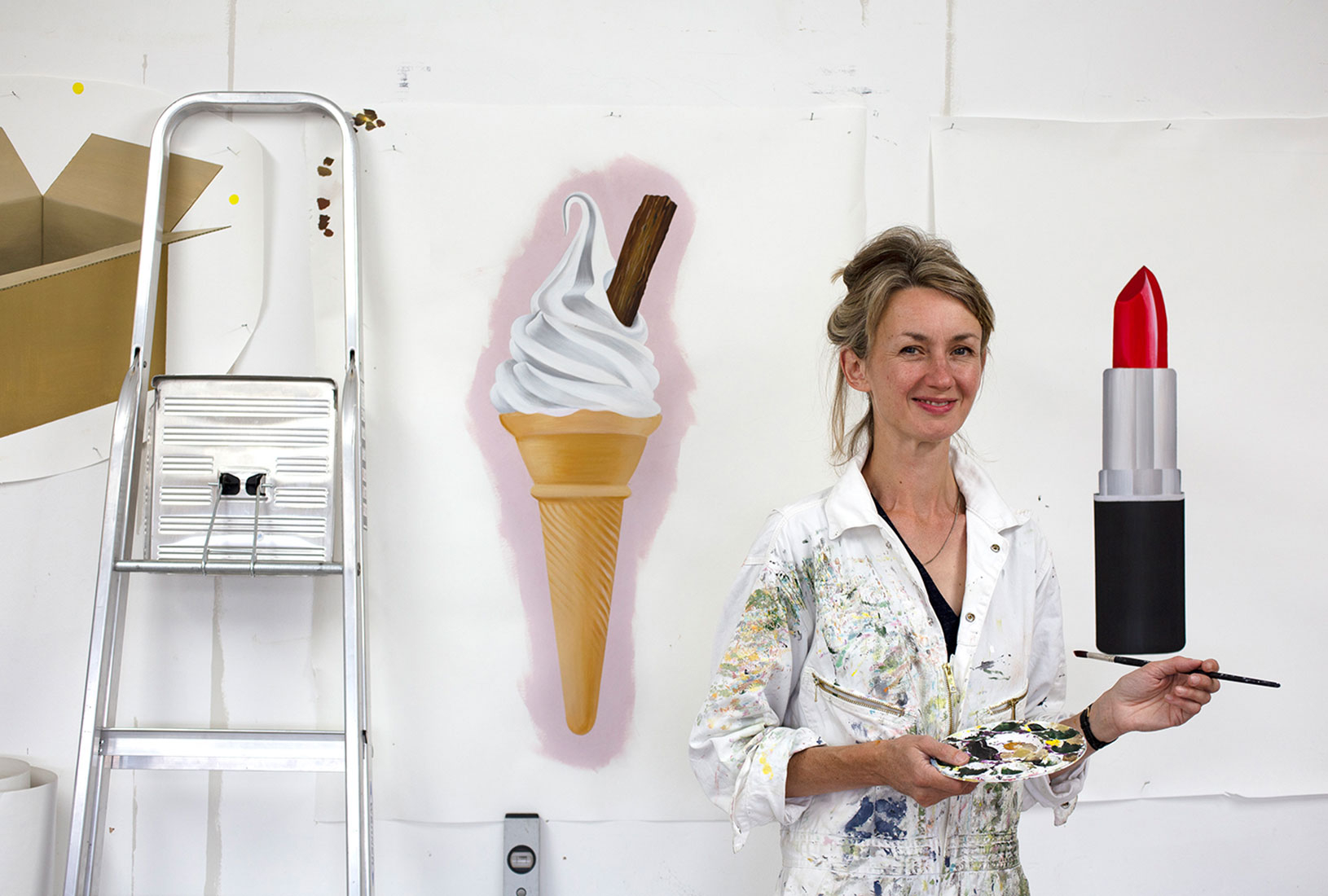 Rachel Spelling designs and paints murals and mural wallpaper. She is a Central Saint Martins graduate and she founded Studio Spelling in 2014, with a mission to create the most spectacular wall coverings imaginable. She is also now addicted to painting colour charts. Her work has been featured in The World of Interiors, Elle Decoration, The Times, The Telegraph and Country Life Magazine. She lives and works in London. and is accepting commissions.
Rachel's 'Painted Colour Chart' is now available to buy as a print - Click here