Skip to Content
We at Love Your Home are delighted to be working with Jordan and Russell at 2LG to produce a Collection that perfectly brings together our passion for craftsmanship and design
Tilda's curves are loosely based on a sofa we fell in love with in Milan at Villa Necchi. This collection gives our own modern twist to classic curves, bringing a touch of Italian passion and luxe British craftsmanship to your home.
The colour palette, a signature of all our design work, is both classic and fresh. Giving you the option of deep texture to accentuate the curves and lush, bold colour.
The sofa shape is designed to give maximum comfort and support in its rounded corners, perfect for relaxing with a glass of wine and a beautiful movie.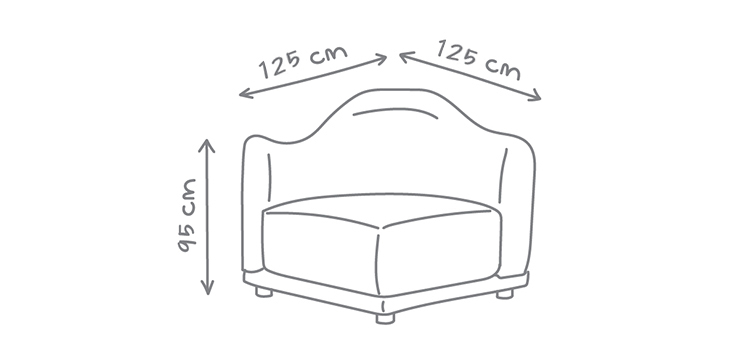 Armchair: Width 125cm x Depth 125cm x Height 90cm
...for new, made to order products.
We have a very generous, no quibble, returns policy (UK Orders only). In the very unlikely event that you are unhappy with your product, we will collect it and refund you in full.
To return Ex Display products you will be charged a £100 restocking fee.
All our products are made to order with an 8-12 week lead time.
More reviews on Feefo.
for inspiration catch us @loveyourhomeuk