THE HEPWORTH
The Hepworth is just one of our fabulous sofas to choose from. With it's beautiful modern lines, delivers a strong, contemporary energy and would sit perfectly in any home.
The rounded curves contrast beautifully with the angled intricacy of the Howie chair.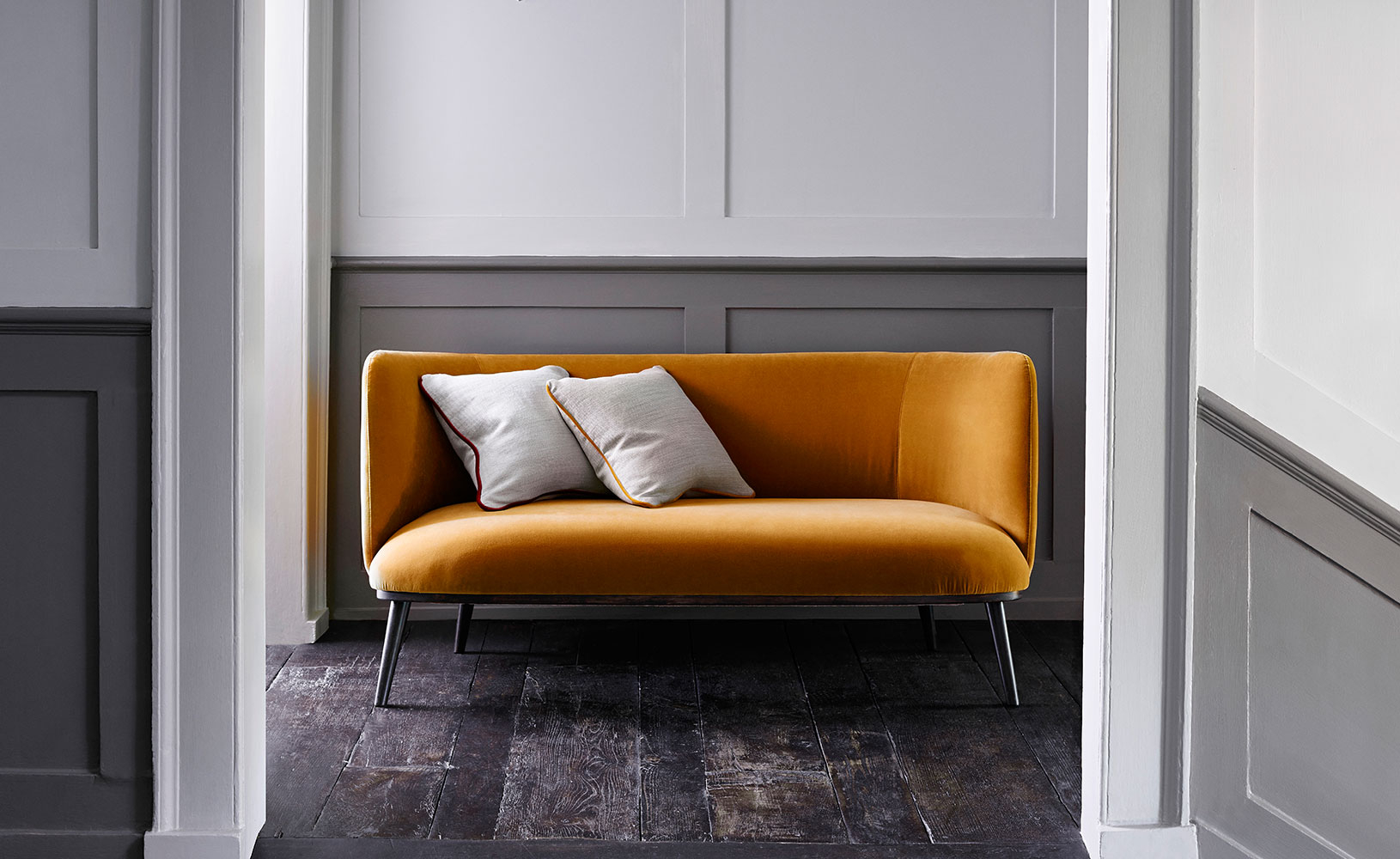 THE ISAAC
With its curved back and tapered wooden legs, the Isaac has the mid century look perfected. We have kept the seat low and the back high, timeless modernist design that doesn't date.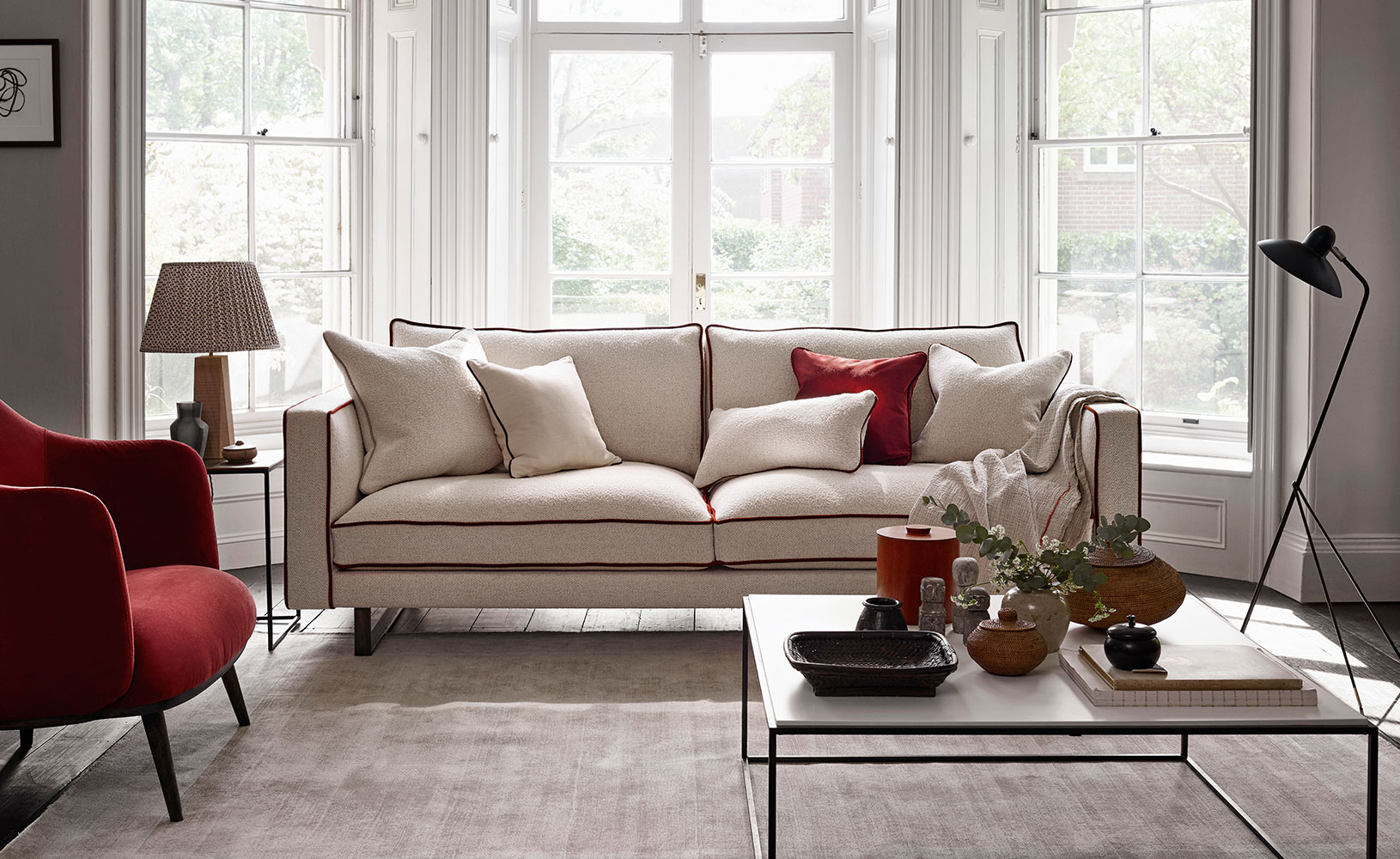 THE BYRON
Structured and smart, yet incredibly comfortable. The Byron is a modern family sofa with a generous depth and piping that is available in matching or contrast fabrics.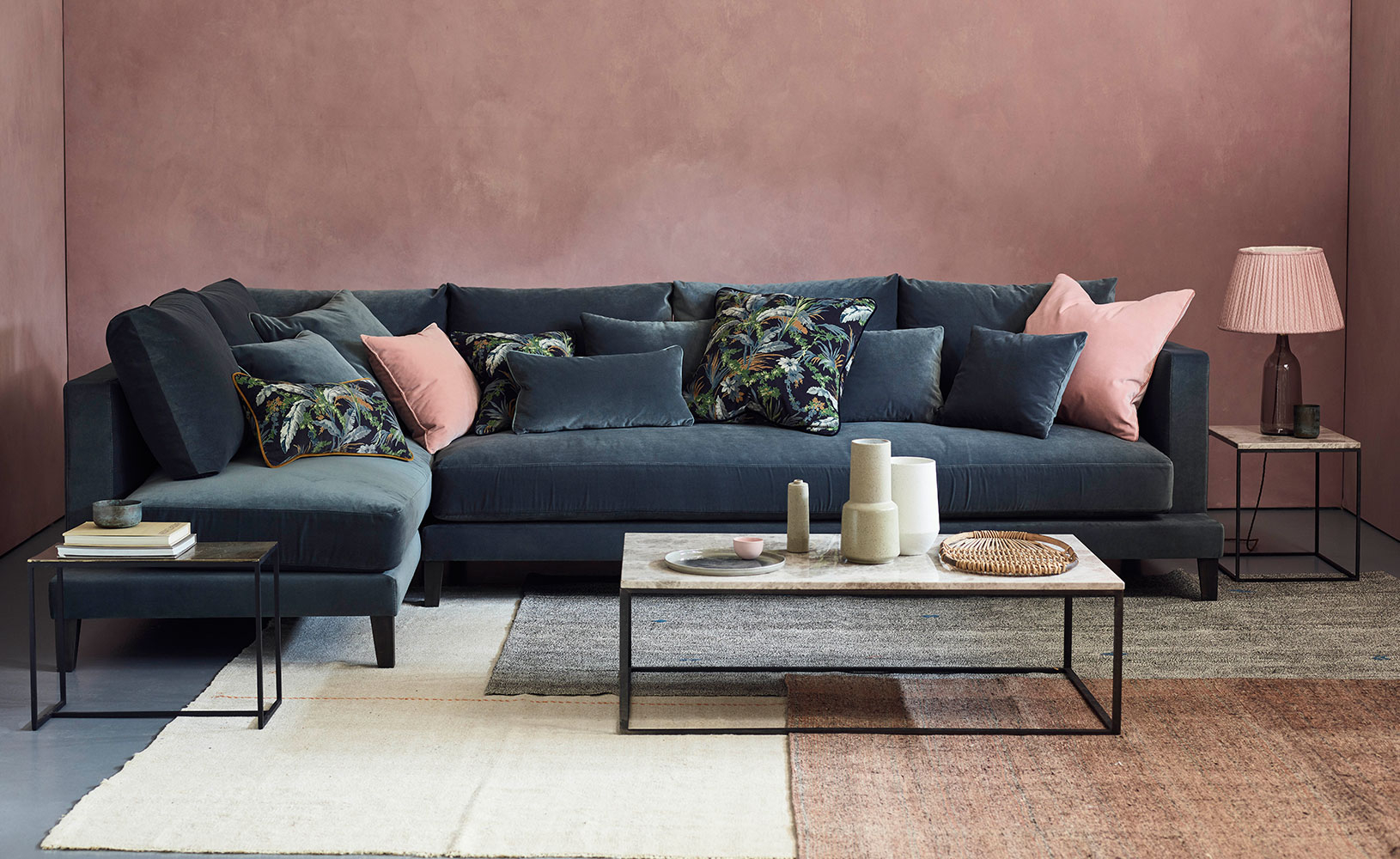 THE GRACE
Grace's shelf design instantly sets it apart from other sofas. Its deeper seat makes it extra comfy to curl up on and sink into. Turning the Grace into a corner sofa gives you even more seating than a chaise, for the space.
THE OTTILIE
The Ottilie has an ultra-slim frame that maximises seat space, perfect for smaller rooms or people who love to lie out and get comfortable. It's deep seat and high back with full feather wrapped cushions feel even more luxurious than they look. A clean, modernist look that'll work almost anywhere.