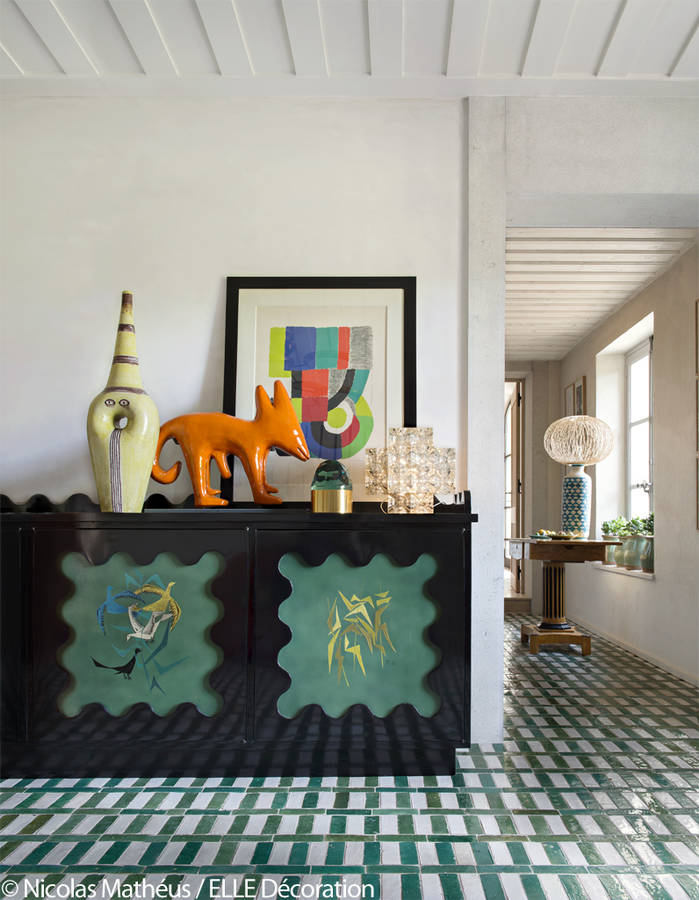 While working on a future blog about tiles, I came across this wonderful home belonging to Terry de Gunzburg, the queen of makeup brand, by Terry.
The house was featured in June 17 issue of Elle Decoration Fr. Terry together with husband Jean de Gunzburg, and gallery owner Pierre Passebon, has spent the past 20 years collecting and curating this incredible family home.
A truly inspiring house and proof, if you ever needed it, that surrounding yourself in what you love really does work.