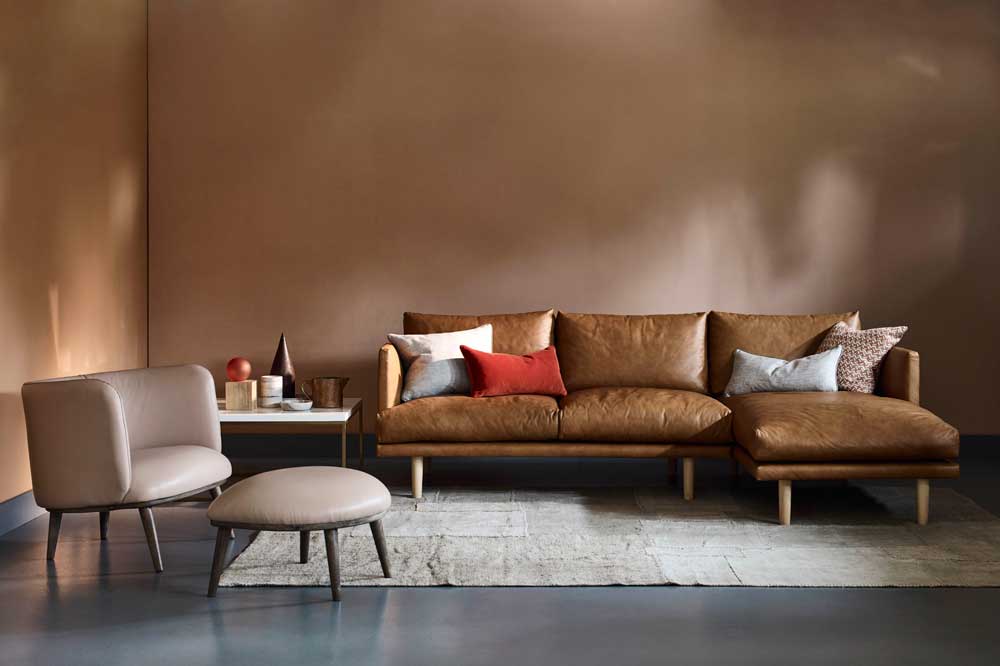 (Above: Ottilie sofa corner. Upholstered in Tan.)
After weeks of discussing, tweaking ,mood boarding and prototyping our new collection is finally here. We are incredibly proud of the new designs, they looks fabulous and the carefully chosen fabrics look soft and beautiful but above all practical.
Our mission at Love Your Home is simply to bring great British design into real homes – Yours. We were aware that our Leather Collection was the one area that we needed to focus on and increase our offering as well as helping people understand why they might choose leather as it can be confusing and feel a little, scientific. We felt people were frightened of committing to leather on a sofa in their home as there were, so many, different qualities of leather. We thought we would break it down to make it easier for our customers to navigate so here's our Guide to understanding Leather: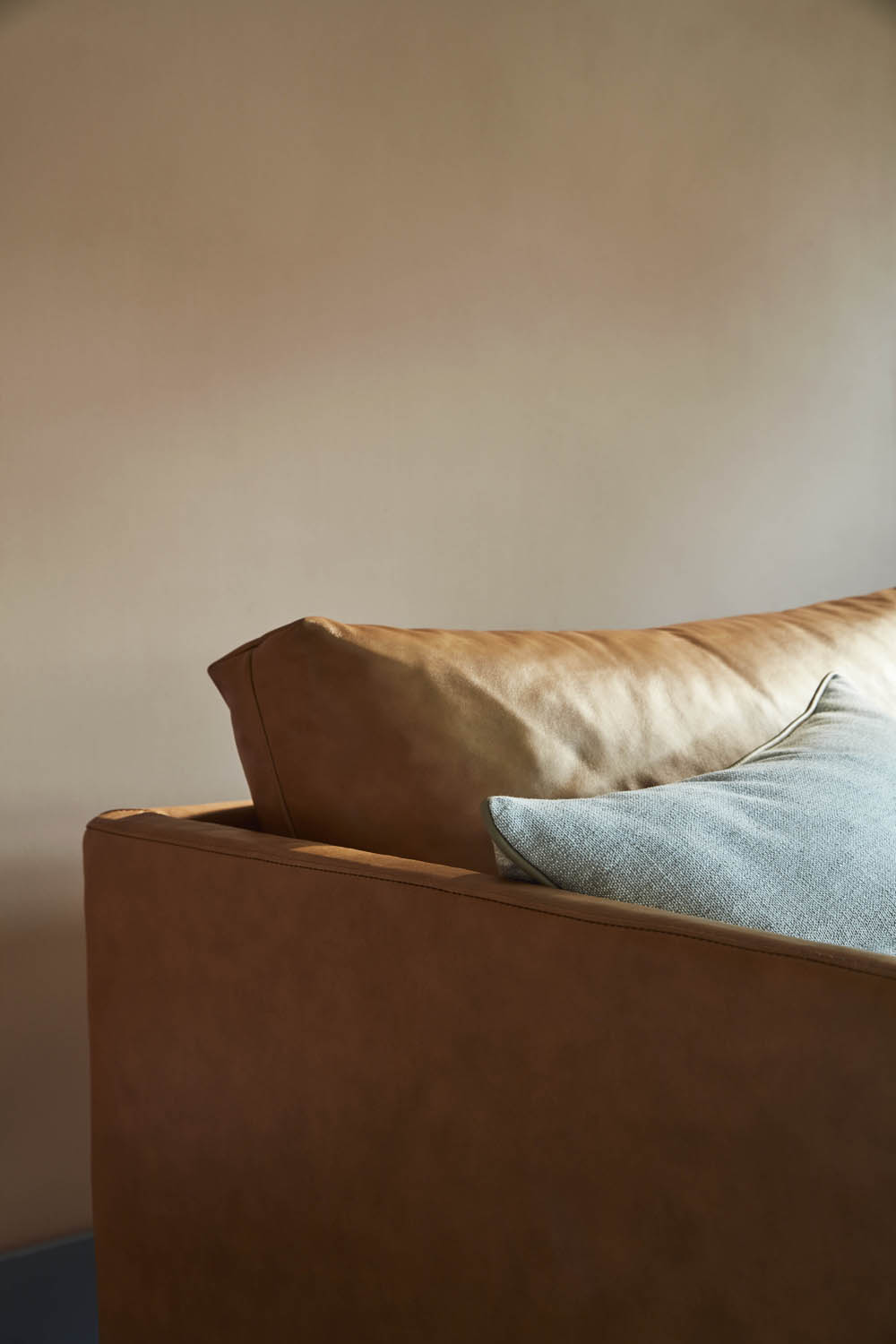 (Above: Ottilie sofa upholsterd in NEW Tan leather)
A brief introduction to leather…..
Upholstery leather comes in 3 types, Aniline, Semi-Aniline and Pigmented.
Aniline leather is the most natural looking Leather with the natural surface colour variants visible. This grade of leather has a wonderful soft texture, but is less resistant to spills, and scratches and marks easily.
Semi-aniline leather Has a light coating that makes it much more stable, a little more forgiving with light spills and much more resistant to scratching.
Pigmented leather has a polymer coating, it is the most durable but is less natural in appearance, the advantages are that it is available in may bright and unusual colours.
As you can imagine, for us the dream leather is a Semi - aniline that looks as close to Aniline as possible and so that became our mission.
We have 2 NEW Semi - Analine leathers, 'Tan' and 'Nutmeg' , we feel they are Perfection!
I hope you agree?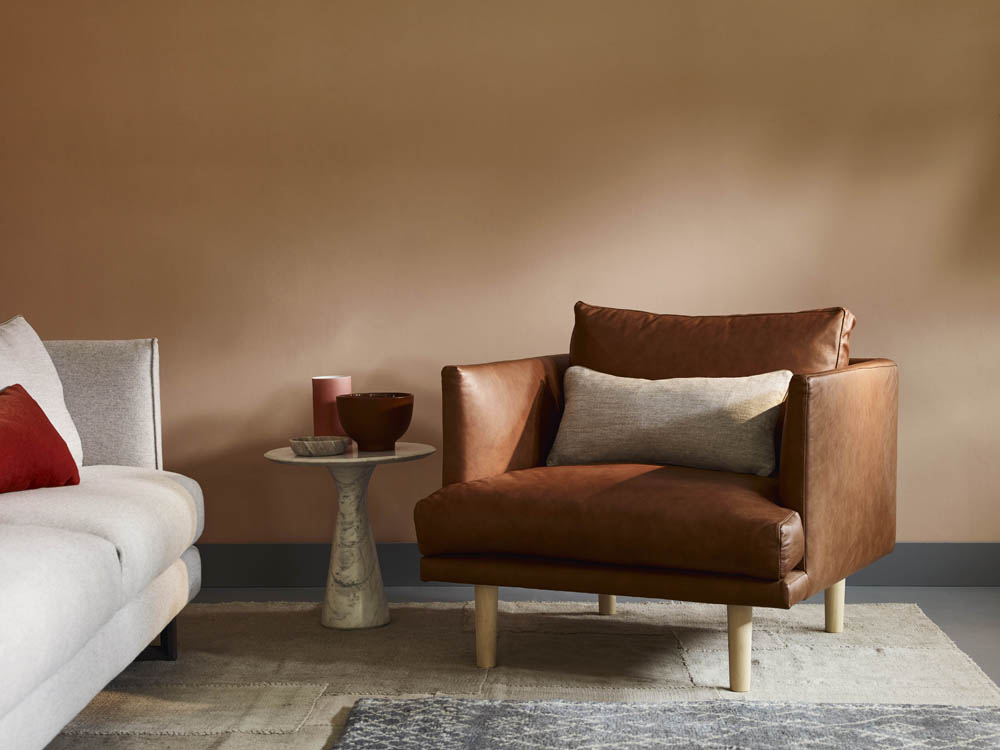 (Above: NEW Ottilie Armchair upholstered in NEW nutmeg leather)