At last may is here. The garden is looking positively green!
But its not just the garden that is feeling verdant! We are bringing green indoors. This month we will be officially launching our green images shot in March.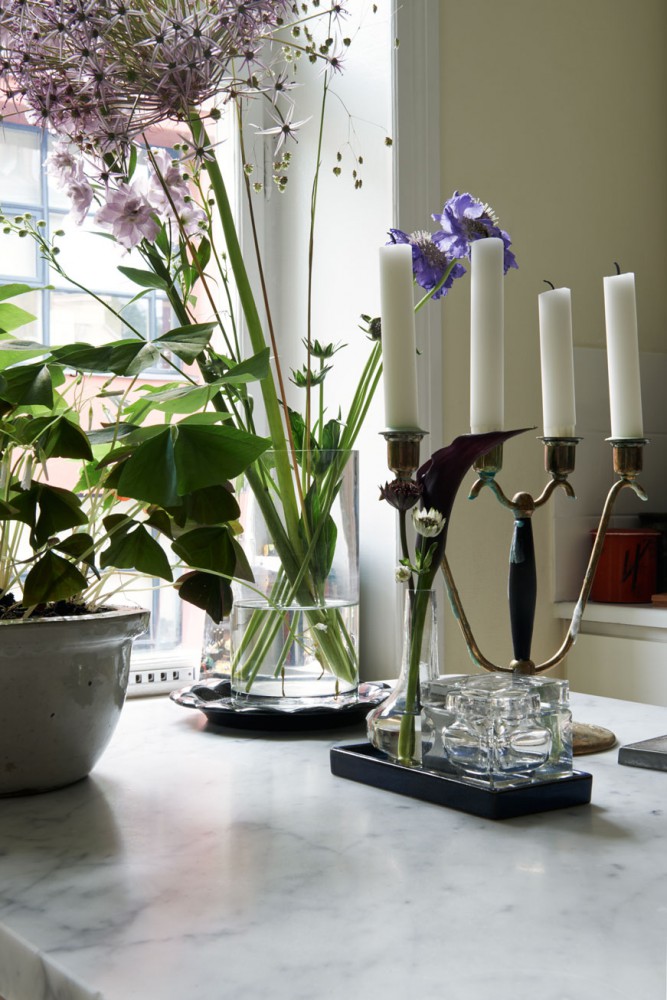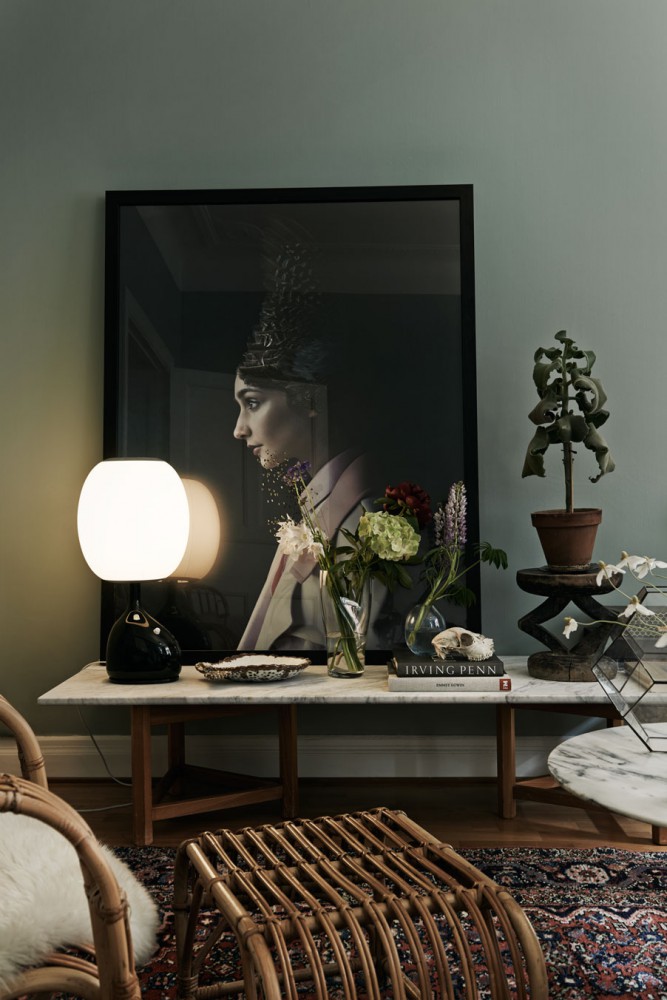 The house is a naturally eclectic mix of styles, light and dark wood, wicker and leather, modern and traditional, all beautifully curated and tide together with deep blue green walls. Dark colours are a great way to help unusually grouped objects and styles sit together.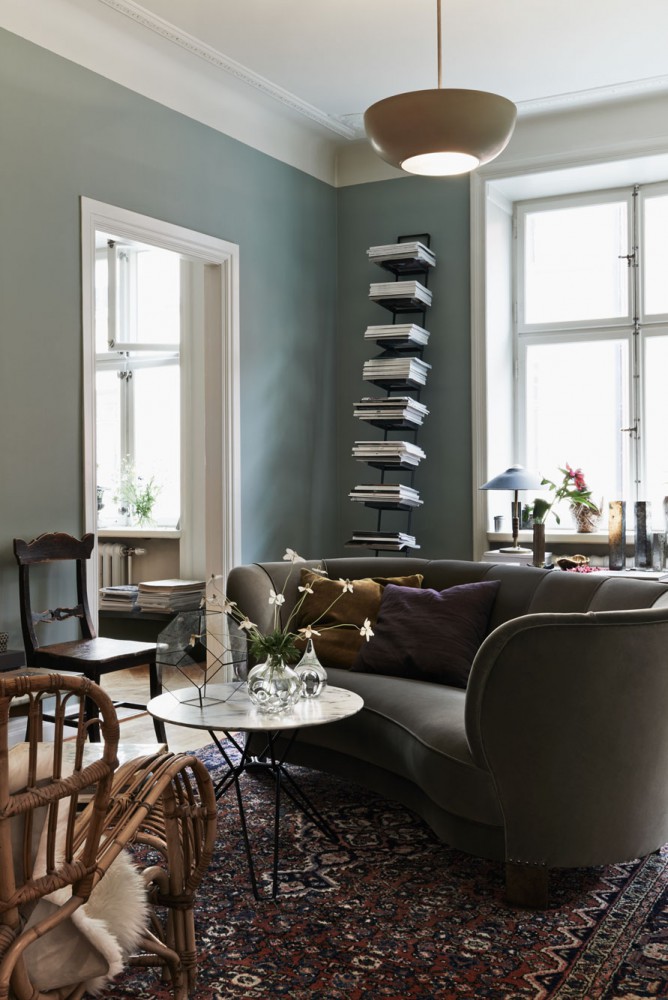 Pinterest has been a wash with interiors featuring indoor ferns, succulents and retro cheese plants. This can be a very bold statement and personally, I even struggle to keep a cactus alive! The way plants and flowers sit together in this home is very natural. Using seasonal understated flowers and greenery blurs the boundary's between outdoors and indoors. They draw attention to areas of your home you like, and away from areas you don't!
The best rule for natural looking flower arranging is choosing seasonal flowers and not over styling them. Just let them sit quietly, one or two stems of one variety, or no more than three. The image below shows a cutting from a tree begging to root in a glass vase. This can work just as well with cut herbs on a kitchen windowsill.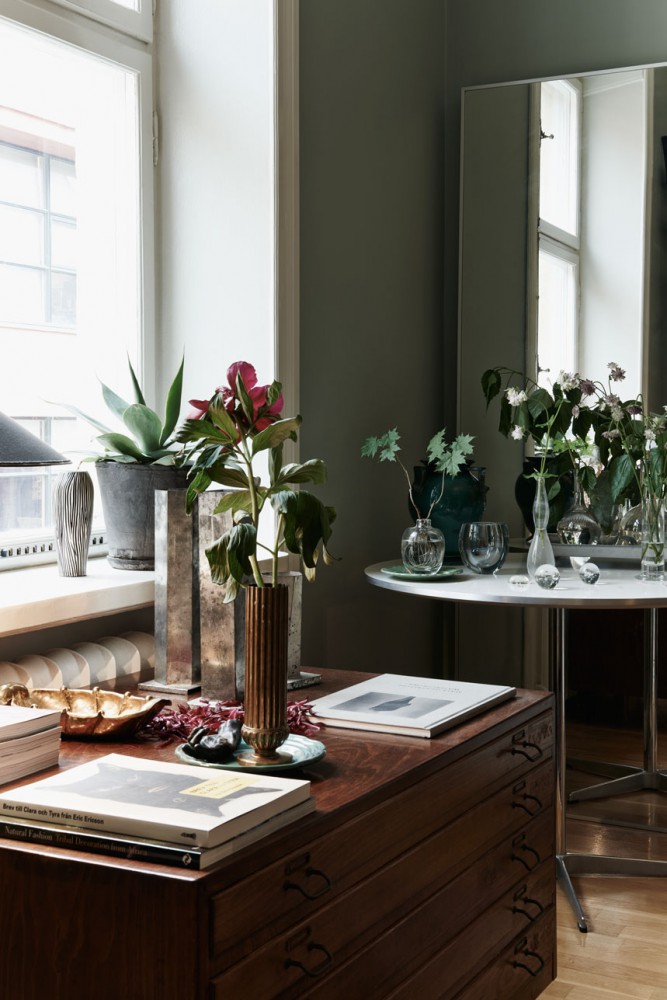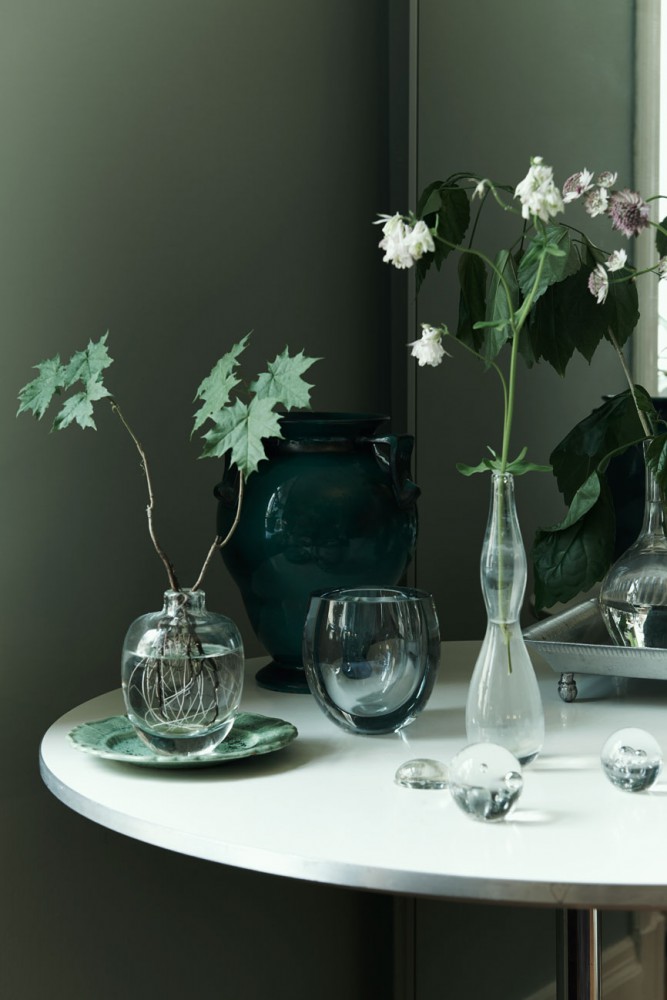 Now May is here, bring a few seasonal blooms or foliage into your home.