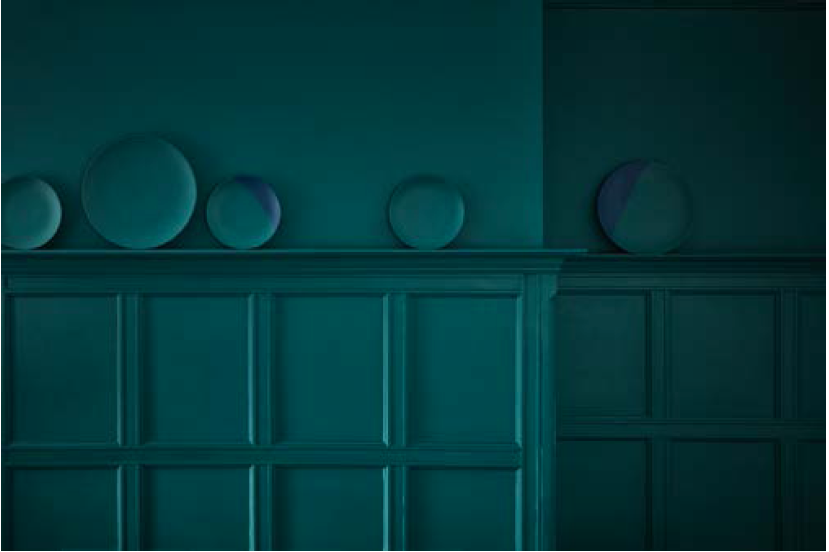 Above: Mid Azure Green 96 & Royal Navy 257
The much anticipated, Little Greene colour card has been unveiled!
Colour is so important to us at love-your-home. Our customers are a brave lot, gravitating towards turmeric and teal over the more traditional beige and neutral. Our customers love colour but need the designs to be timeless. They want it to feel contemporary, but not too trendy that it dates quickly. We often direct our customers towards heritage colours, like burnt orange or forest green. Timeless colours that can be updated and accented with new colour accessories.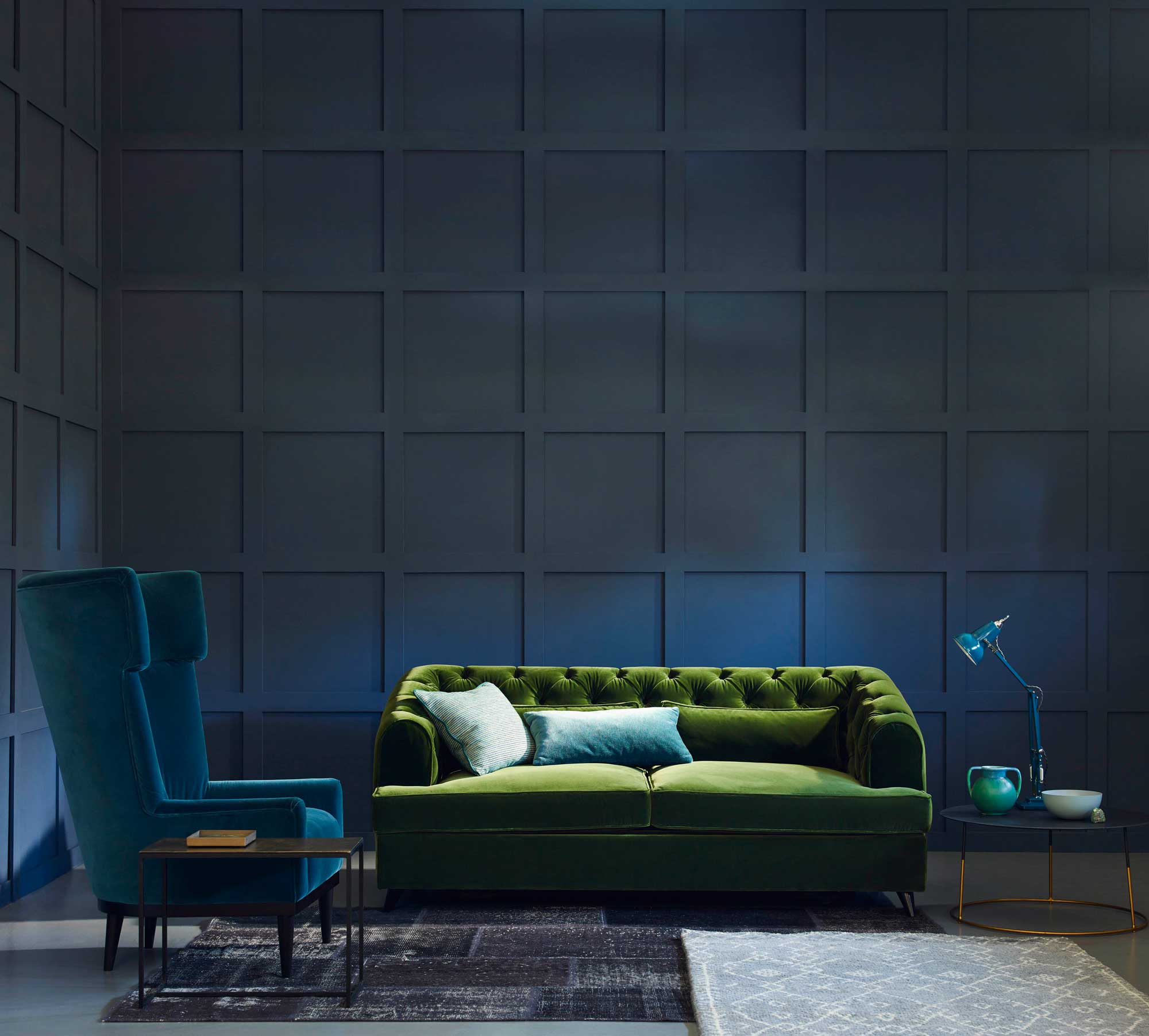 Above Little Greene 'Hicks Blue" paint with Love Your Home Earl Grey sofa in Varese Velvet 'Fir'
The New updated palette from Little Greene has as a similar philosophy. It Comprises 184 shades: 170 individual colours. The card spans over 300 years of historic interior design and includes many authentic 18th, 19th and 20th century shades. Each era is denoted by a red icon identifying the era of their provenance. These archive colours sit harmoniously alongside contemporary shades conceived to meet the requirements of 21st century living. As a result, the card, whilst respectful of period architecture, is also completely in tune with modern life and today's design aesthetics.
Each colour has all been carefully refined to reflect current trends without compromising the integrity of Little Greene's signature palette.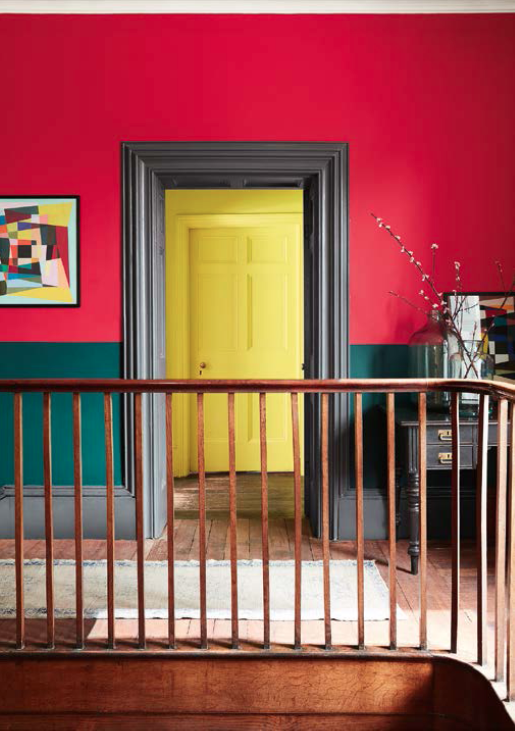 Above:Cape Red 279, Mid Azure Green 96, Scree 227, Trumpet 196 & Slaked Lime 105
"Confident colour is absolutely central to Little Greene, and the updated paint chart reinforces this! The 'Colours of England' card has been designed to meet a growing appetite for timeless colour that's both easy to choose and a pleasure to live with, whilst much of the neutral space is occupied by the increased 'Colour Scales' offer".
Ruth Mottershead, Marketing Director
The 2017 colour card contains seven new colours, some from the Little Greene archive, ('Mid Azure Green', 'Grey Stone', 'Pale Lupin', 'Middle Buff', 'Light Gold' and 'Pleat'), and a new stand-alone shade 'Mortlake Yellow' in one of this year's most on-trend tones.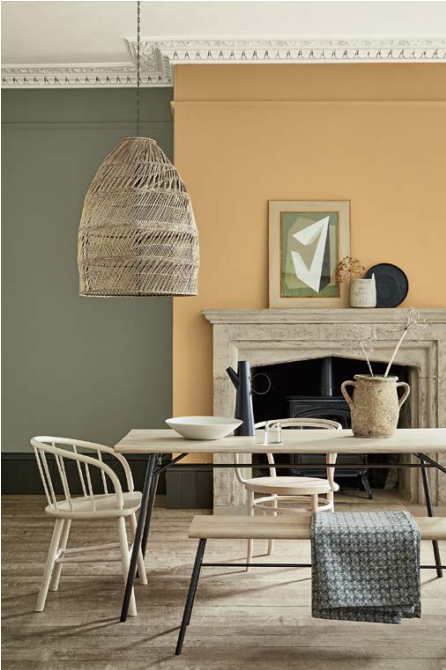 Above: Sage Green 80, Mortlake Yellow 265, Toad 235 & Flint 236
In addition 22 key colours will be imported from the recent Little Greene capsule collections of 'Pink' and 'Blue'. Two new families of diluted colours, 'Aquamarine' and 'Dorchester Pink', augment the 'Colour Scales' palette.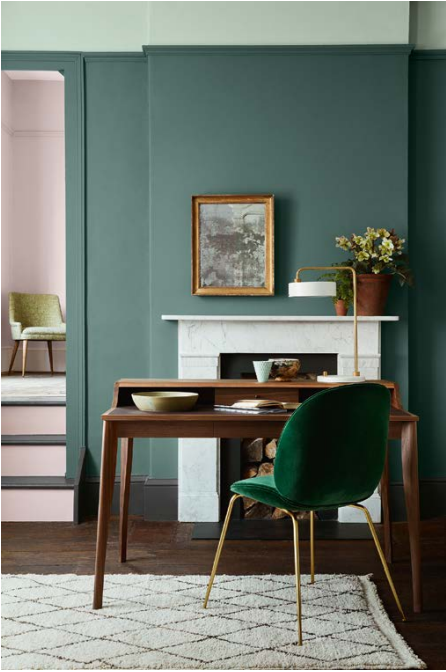 Above: Pleat 280, Aquamarine Mid 284, Dorchester Pink - Deep 287 & Scree 227
However, for those of you who enjoy a more subtle pallet, Little Greene have retained the ever popular separate 'Grey' colour card and predicts the neutral trend in paint will continue to move away from cream and beige and more towards grey tones.
We are huge fans of Little Greene Paint, we love the colours and there ethos. To find your nerest stockest, visit www.littlegreene.com