Instagram influencer Kate Hiscox, aka @wearsmymoney tells us all about giving her living room a makeover.
When we moved in to our house nearly 16 years ago, the first thing we did was just paint all the walls white. It's an easy trick to just make everything look a little cleaner. I always meant to experiment more with colour, but as children came along and life got in the way, so the decorating of the house slipped. But just before the current situation came long I finally got around to doing something with the living room. The last room in the house to have anything done to it.
The first thing I thought of was some new furniture as the tired old leather chair and sofa were quite literally falling apart at the seams. Happily I found someone who took pity on that armchair and it now resides in a classic car restoration centre in Brentford!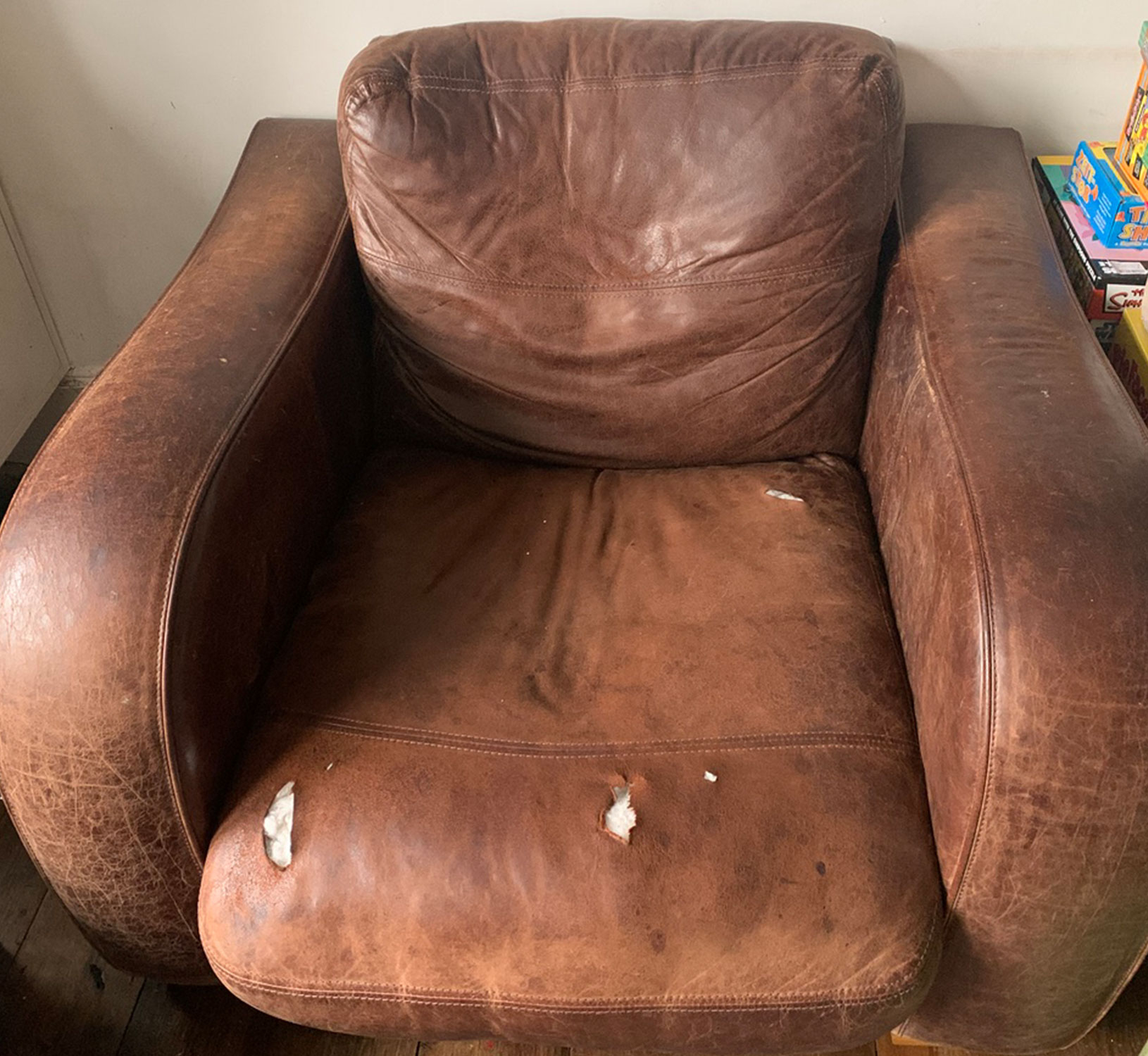 After some quite extensive sofa research and many recommendations, I took a drive over to the Love Your Home Showroom with some very specific things in mind. After sitting on pretty much everything in the showroom, my mind was totally changed and instead of a pink sofa that I thought I wanted, I ordered a squid ink velvet Ottilie and a Grey Sheepskin Isaac Chair that that I just fell in love with.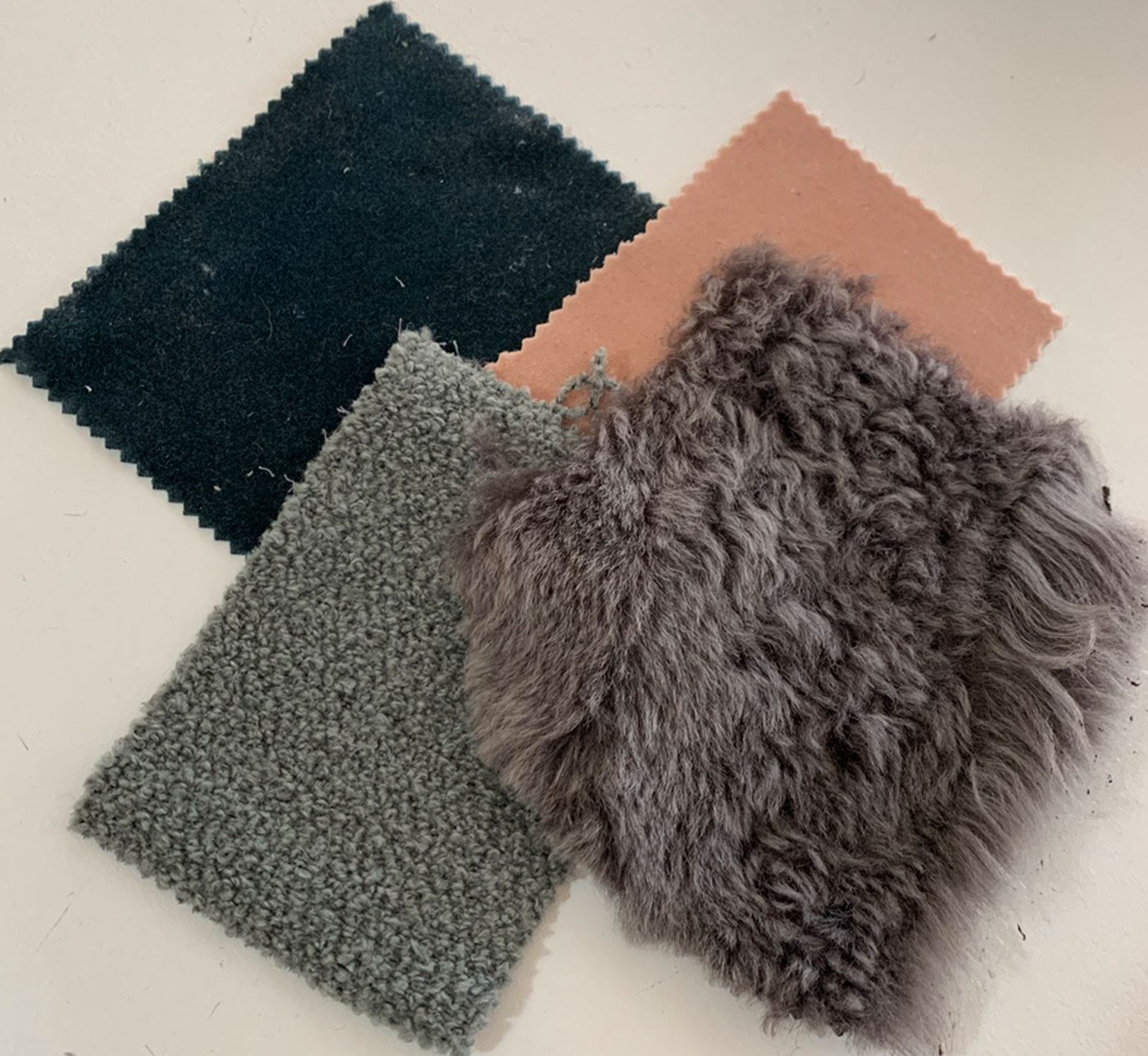 I've hankered after a 'Gallery Wall' for a while having spent way too much time on Pinterest and Instagram lusting over other people's versions, I decided to do my own. After much deliberation I went with a pink feature wall to showcase the art I had collected.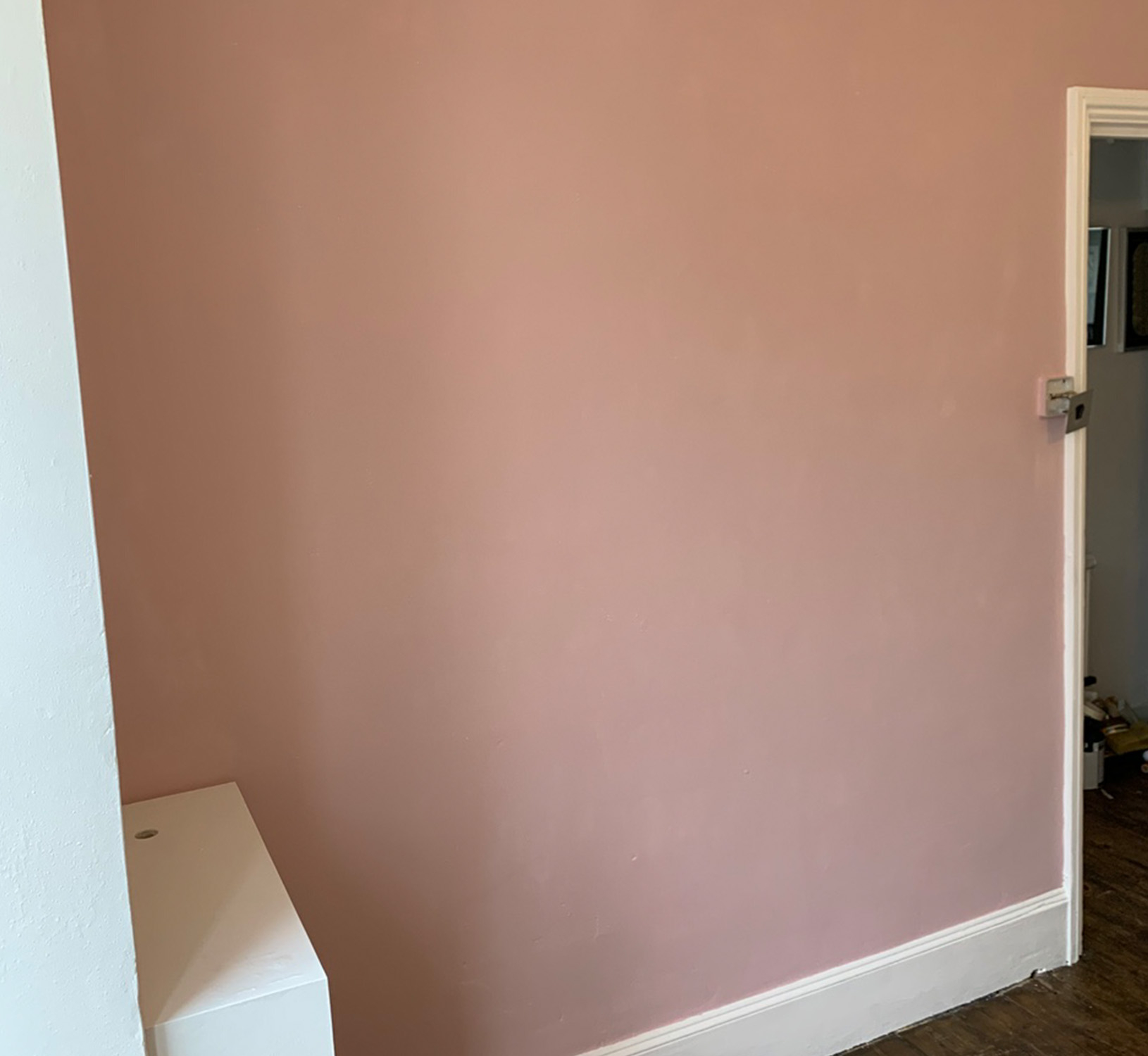 We used Homebase own Hush Pink in the end, after many tester sheets pinned to the wall. I love it. Surprisingly so do my husband and 2 boys. Which is a shame as I was kind hoping they might let me have this room as my own.
I found the easiest way to work out the order of the Gallery Wall was to lay out all the pictures on the floor first and play with the arrangement.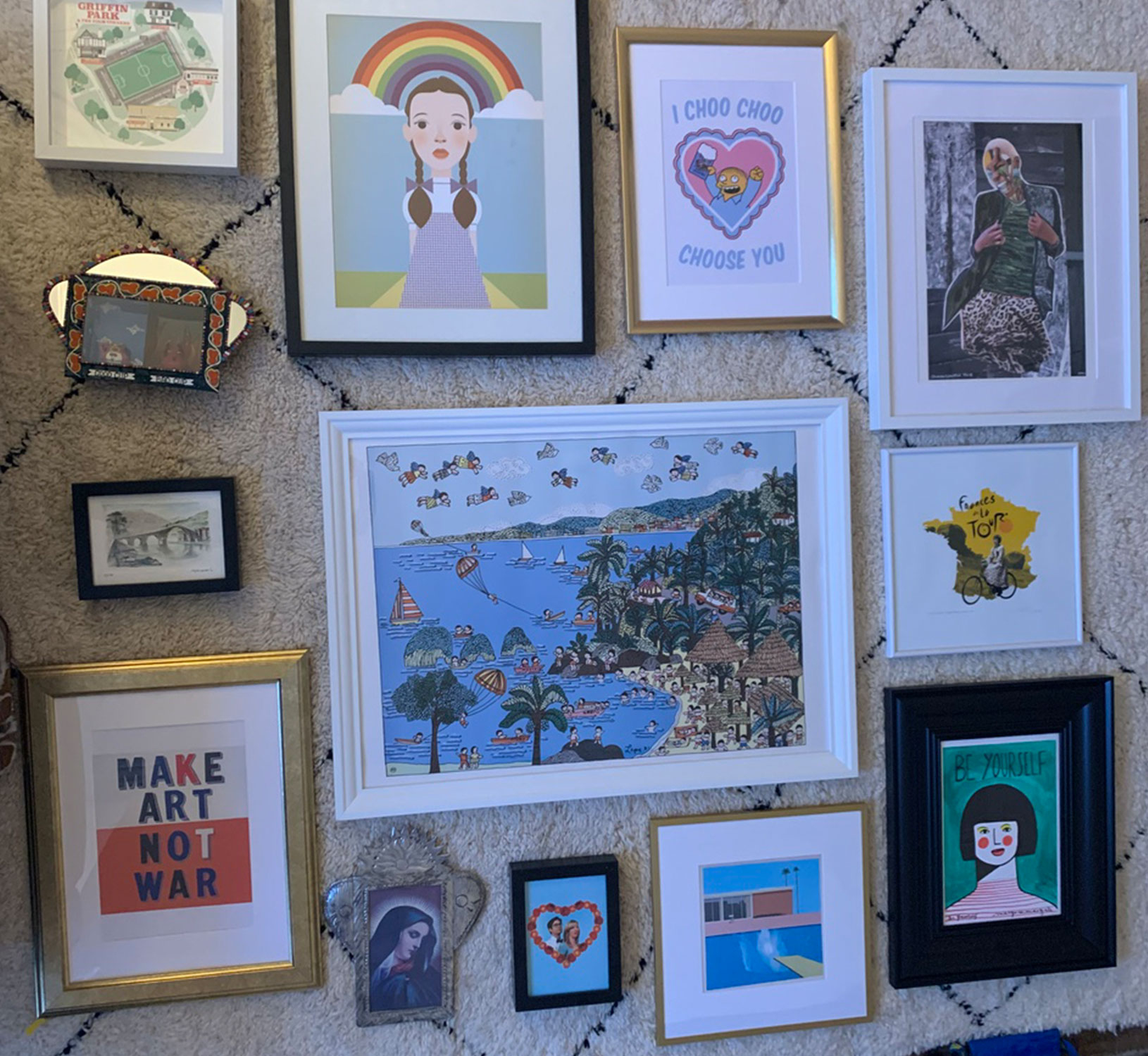 I like a less rigid set-up and I am so happy with the result. Most of the art I have sourced online, from Etsy, from things I've seen on Instagram and from online art and print shops. The Frames are mainly from Ikea.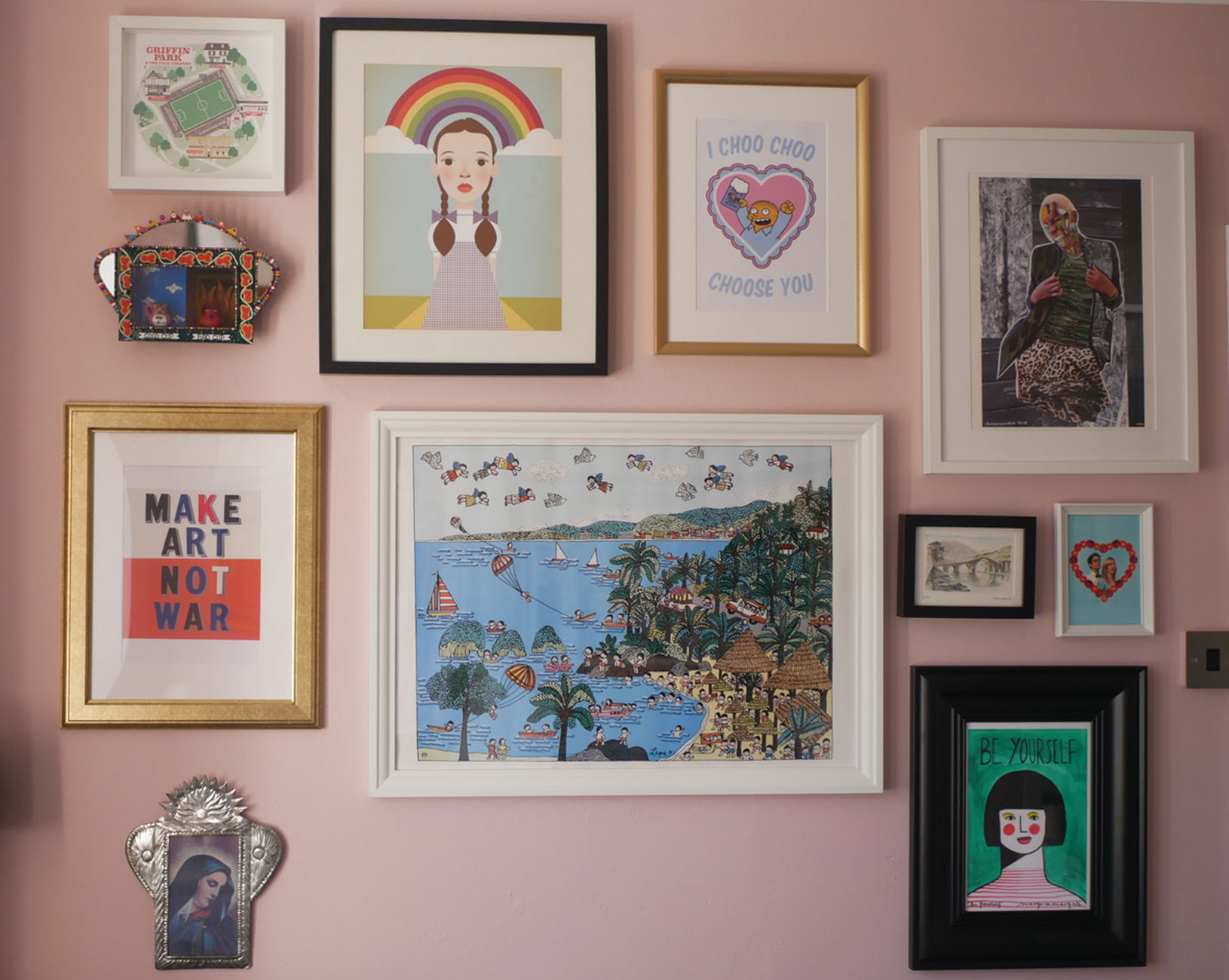 I've added a rabbit lamp from Matalan and I even got green fingered and used old candle holders to house succulent plants.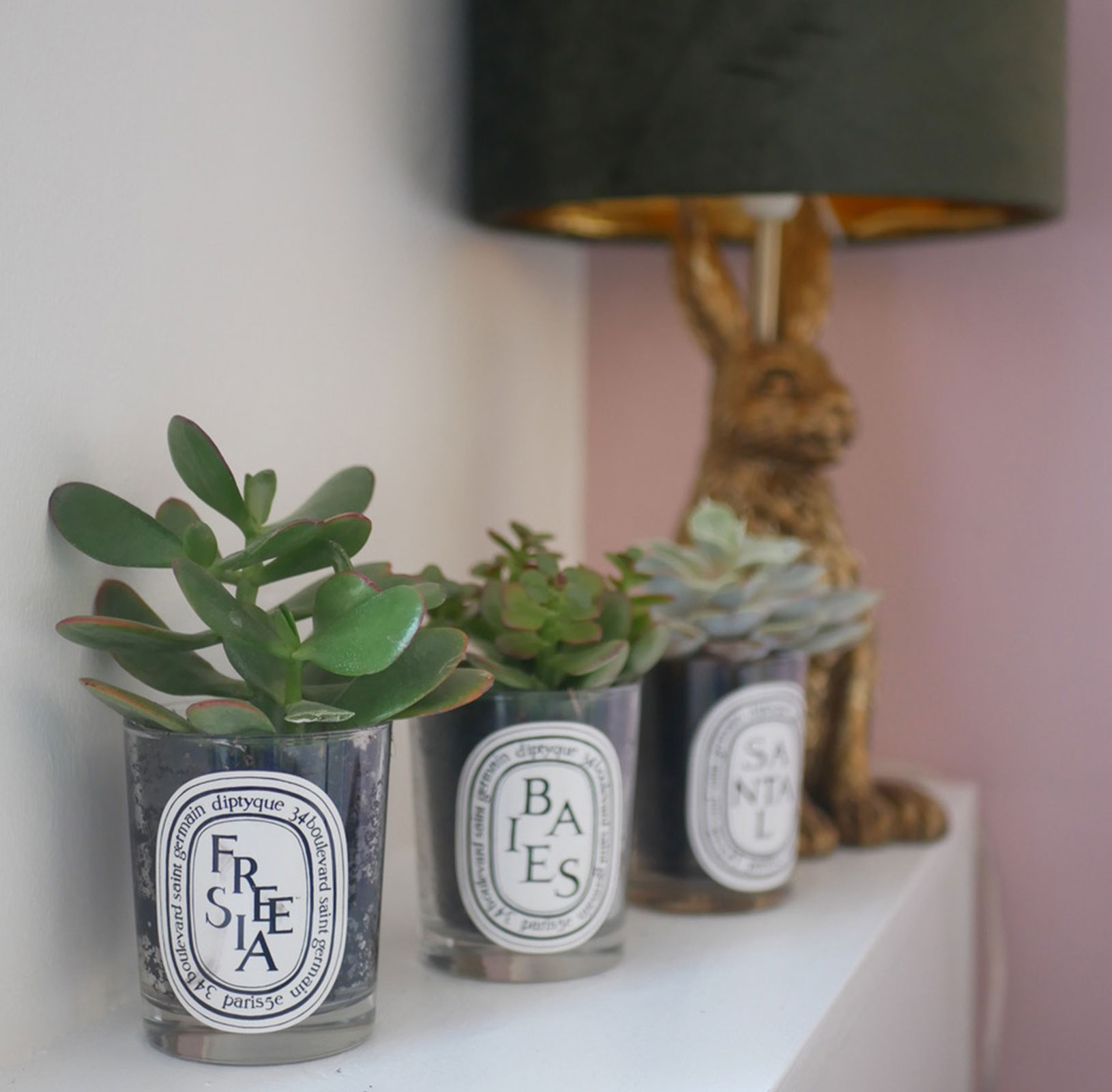 Now it's all ready for my new sofa and chair. I'll be sure to send updated photos once they are in situ! - Kate Hiscox