Both LivingEtc and Homes & Gardens have highlighted florals this month, with Homes & Gardens using our Ottilie Armchair upholstered in Belleville Louise 'Midnight" by Linwood.com highlighting how a bright floral can transform a very simple design.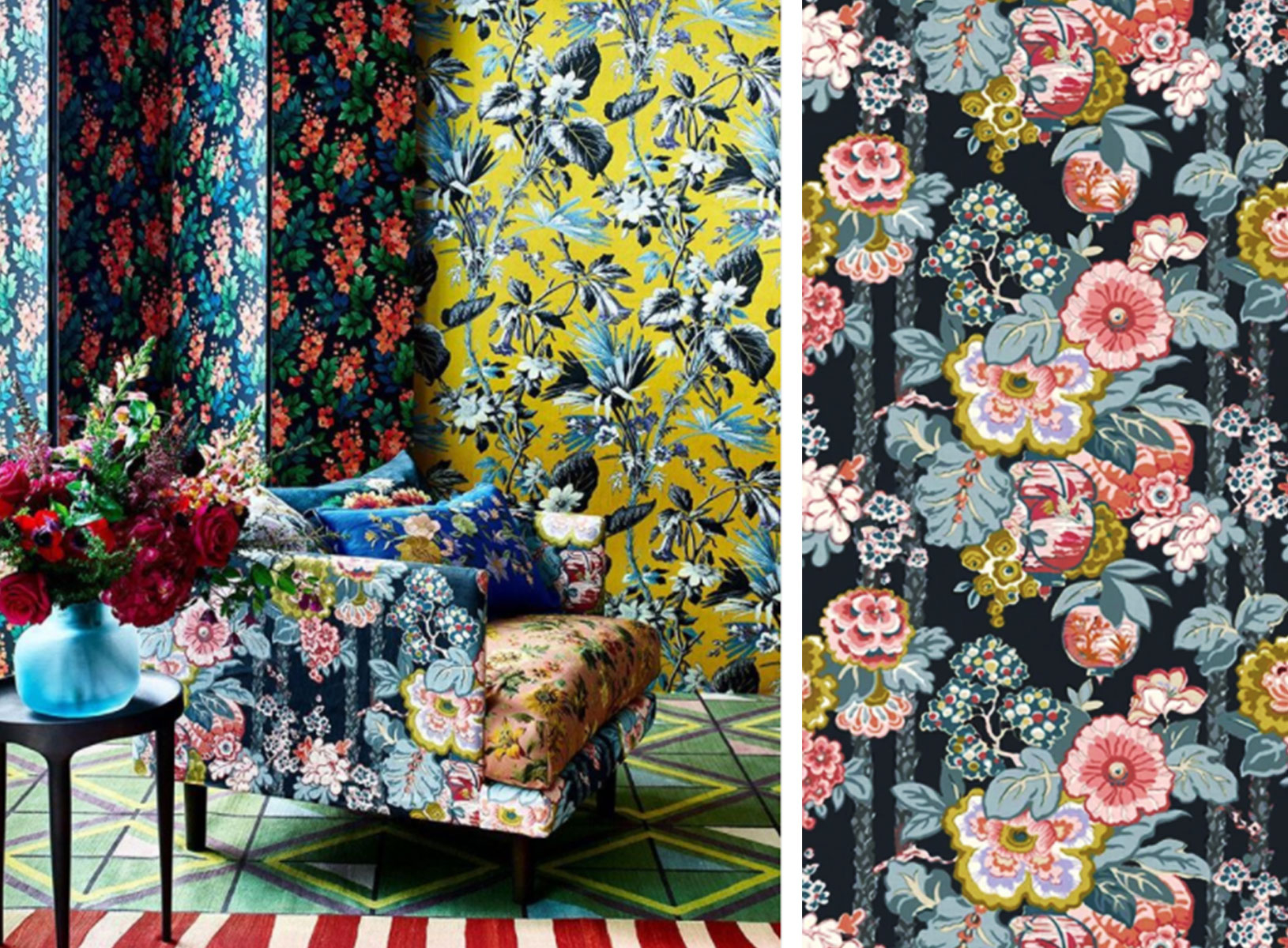 With so much pattern inspiration encouraging us to clash patterns to create a modern twist, how do we incorporate a little pattern into our home without needing a total make over?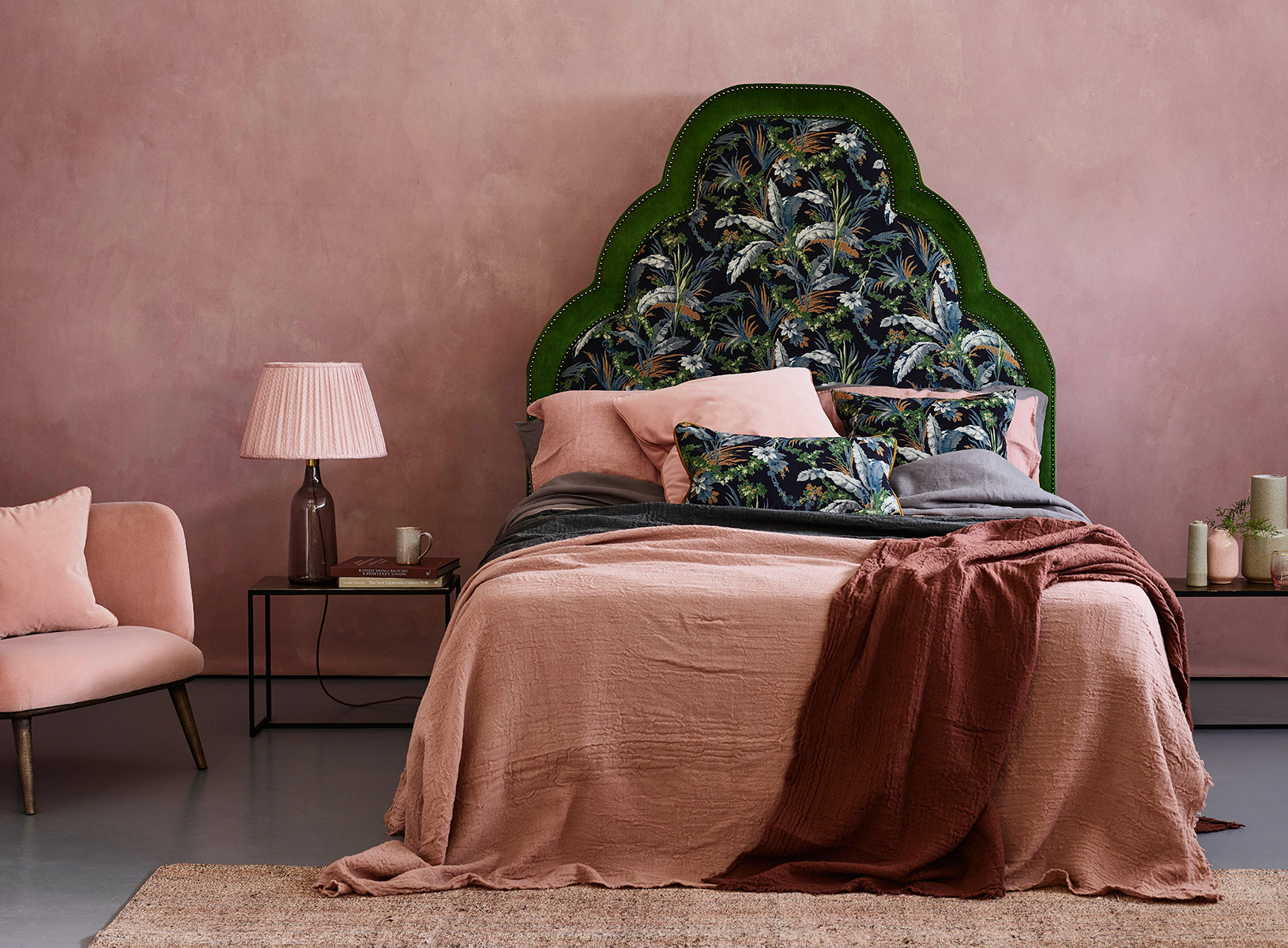 Patterned Headboard
If you want floral or botanical pattern in your bedroom, an oversized headboard in a bold design is a great start. The pattern and scale will attract your attention and make a small space feel big.
A Bold Botanical chair
A single or pair of chairs in a bold botanical is a great way to begin layering pattern. Choose a pattern you love and for a harmonious palette make sure you have more than two colours from the pattern throughout your space, It grounds the pattern allowing it to be absorbed by the space, like a vintage or inherited piece.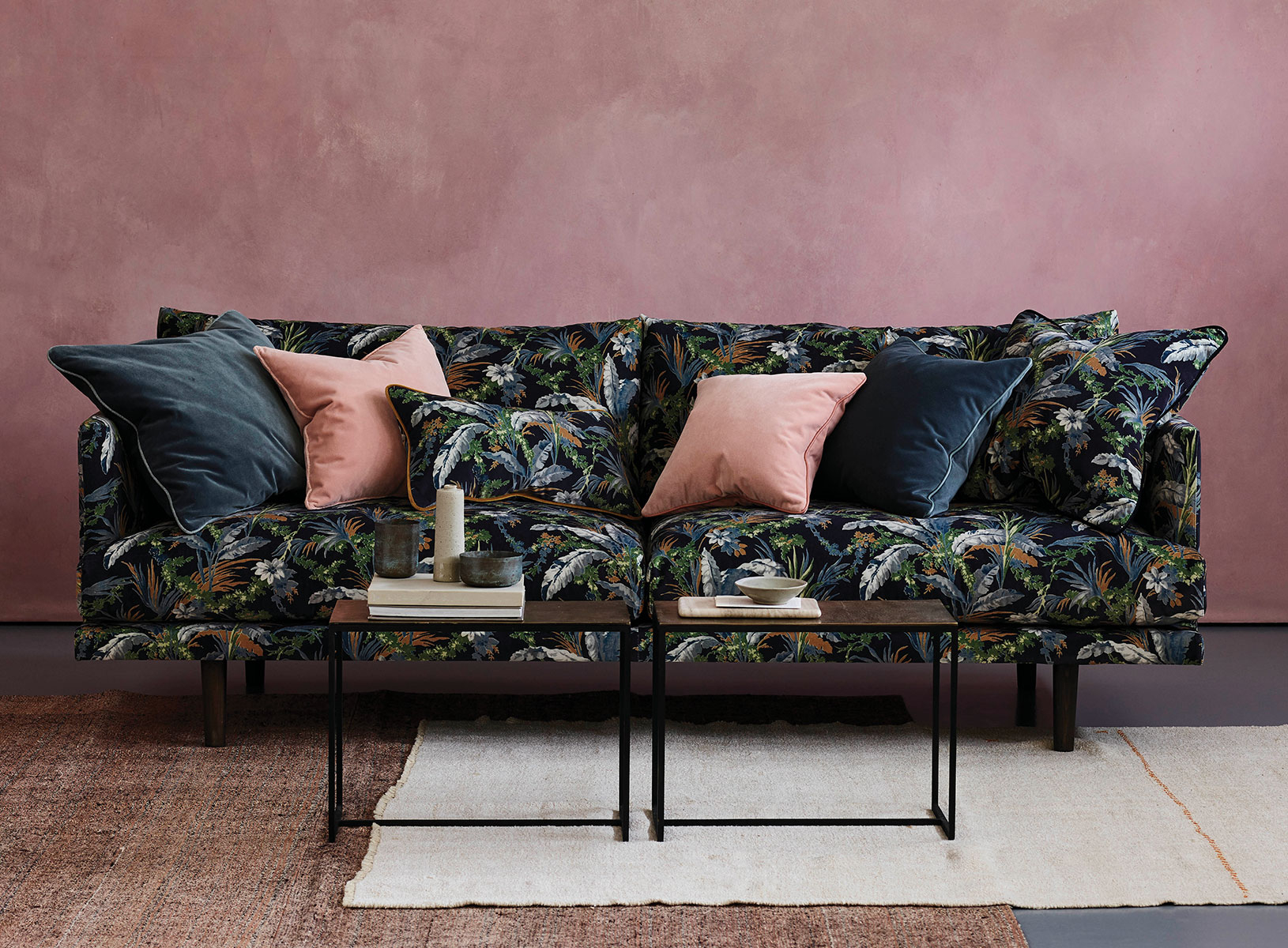 Patterned Sofa
If you are a fully committed, big prints look amazing on a large scale. Be brave and order matching cushions in the same fabric as they will get you started. You can then introduce other patterns or colours that feature within the print to create a balanced palette. It is best to do this naturally over time, look out for other unique and vintage pieces to let the look evolve into a perfectly curated space.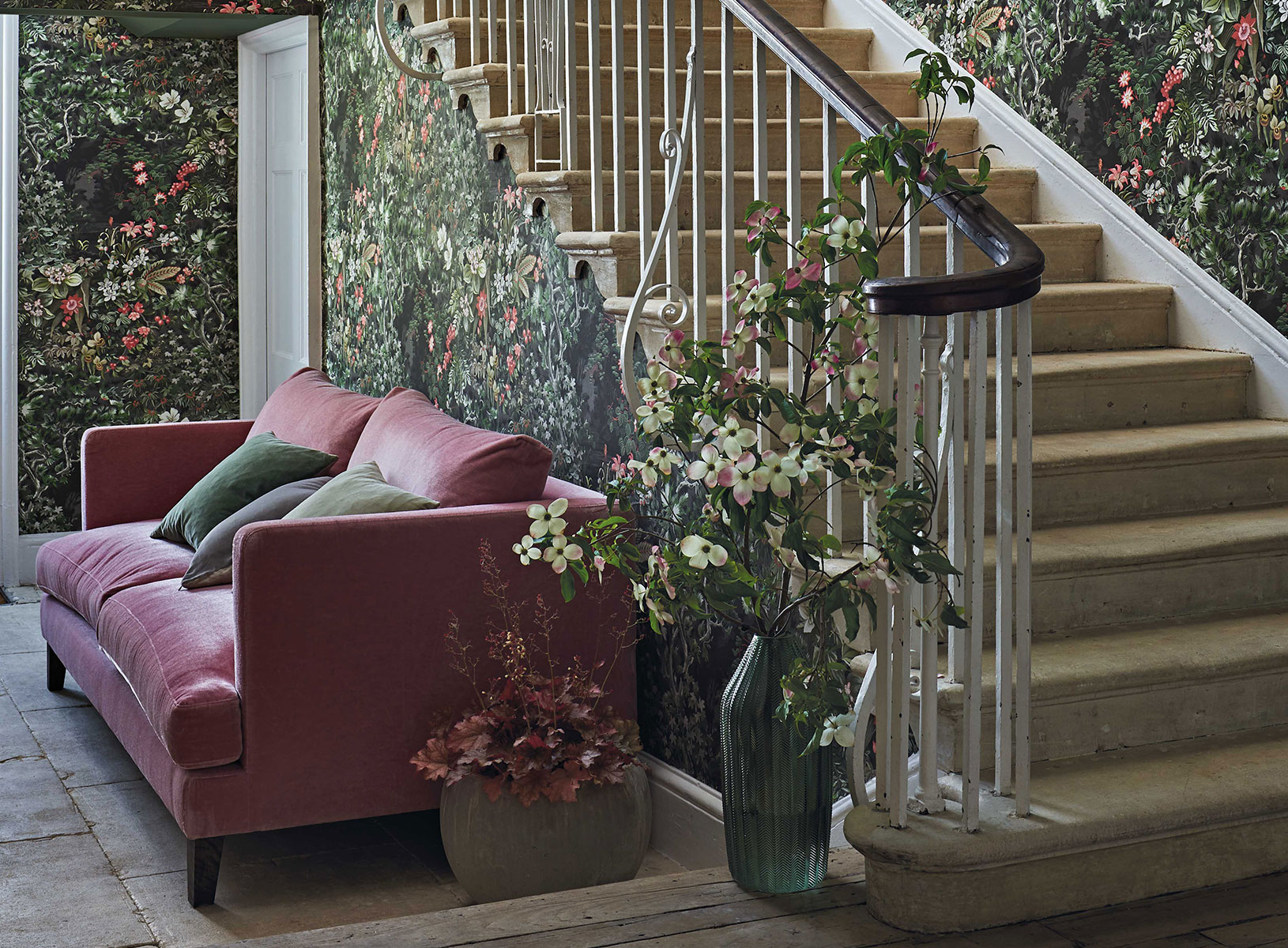 Wallpaper is an amazing way to transform a space and is a great example of more is more. Once you have found a design you like, really go for it! The days of the dado rails or feature wall are over. Wallpapering a whole space however small will always make it feel bigger and more dramatic. In a double height space always wallpaper the full height to emphasise scale.