Here at Love Your Home we are dedicated Instagramers! One feed that kept popping up was Pod and Pip. We have been lucky enough to chat with Sarah the owner.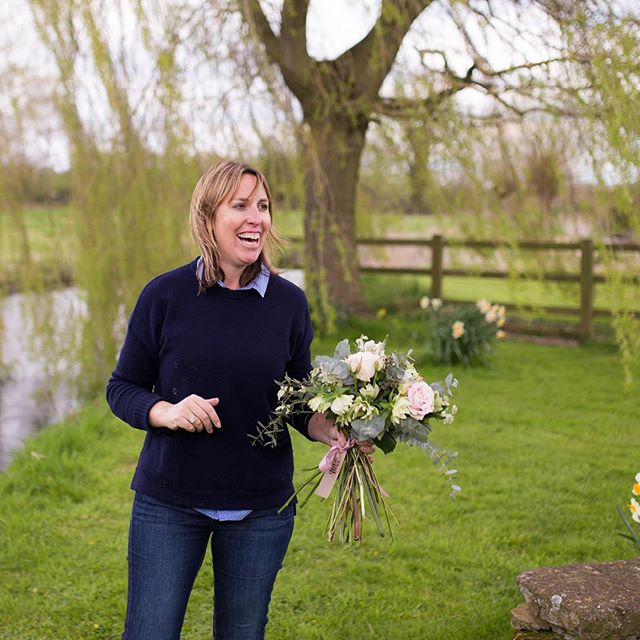 Sarah decided, after 14 years, to give up her corporate life and follow her passion for flowers, improve her work-life balance…..oh and get a puppy.
Pod and Pip really have found their gap in the market simply in providing a different bunch/bouquet of fresh, seasonal flowers every Friday. Selected with careful thought to colours, tones, and style and offering consumers something very individual.
We asked Sarah a few questions on your behalf…..
What is your perfect bunch of flowers?
My perfect bunch of flowers would be a wild natural style with muted tones. I love the bouquet I did for Mother's Day (below) with Amnesia roses, Waxflower, ranunculus, anaerobes, pittosporum and paviflora.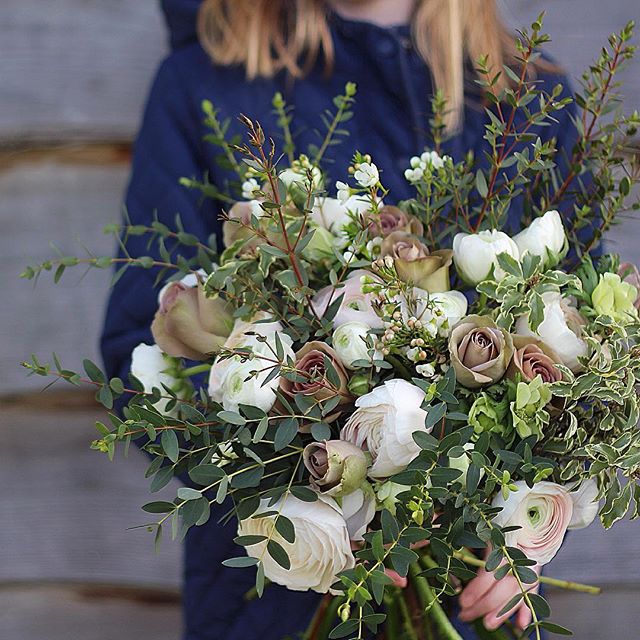 What is the most popular order in terms of style and flower?
Ranunculus seems to be a huge hit this year with lots of different colours to choose from, their delicate petals which almost look like tissue paper really catch people's attention. The Cloni Hanoi Ranunculus which have large heads and come in some really beautiful subtle shades have in particular been a huge hit!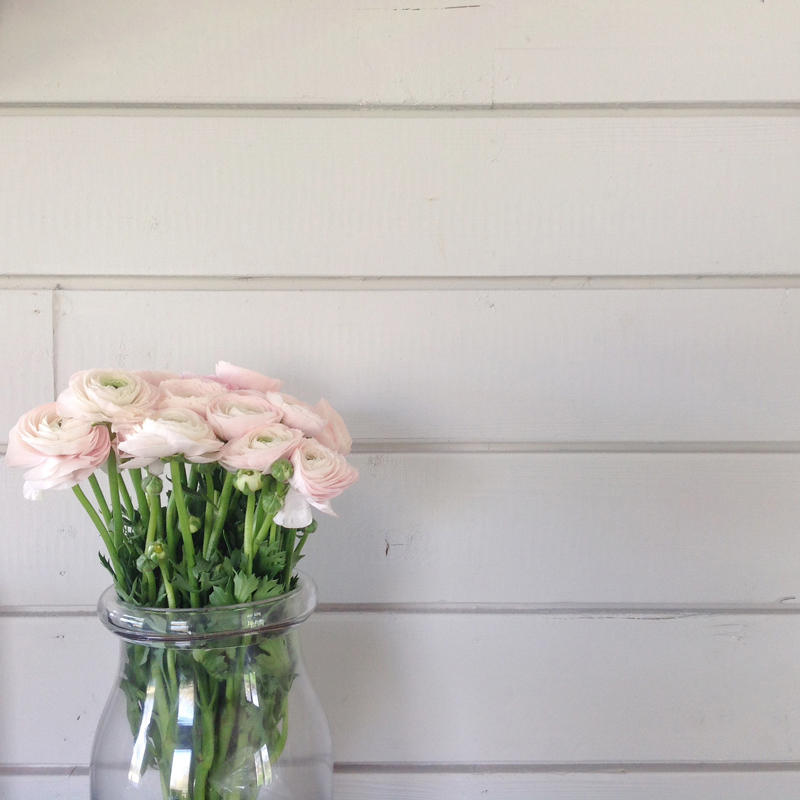 Do you see trends in flowers aside from the seasonal?
The 'on trend' flower at the moment seems to be the ranunculus but there also seems to be a lot of interest in anemones especially the white anemone. Peony is a flower which is always very very popular and certainly one of the nation's favourite flowers. Tulips are also a very popular spring flower after the winter bringing a smile to everyone's face.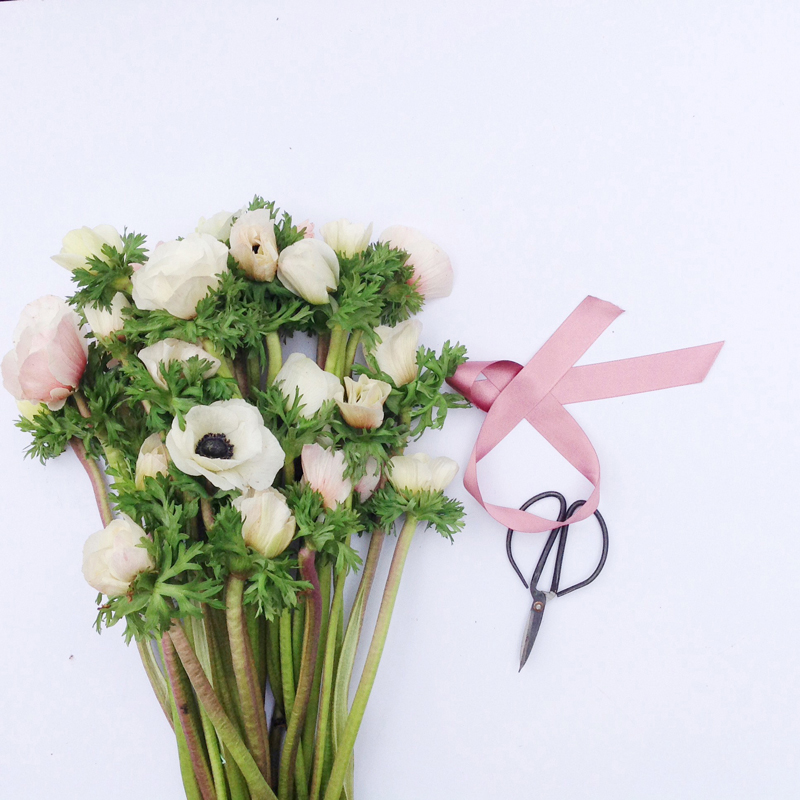 Is there a flower or colour that is always popular and what's the 'on trend' flower of the moment or this summer?
The classic green and white flower combination will always be in fashion, it's almost the little black dress of flower arrangements, blush and white is also another popular colour combination and one of my favourites.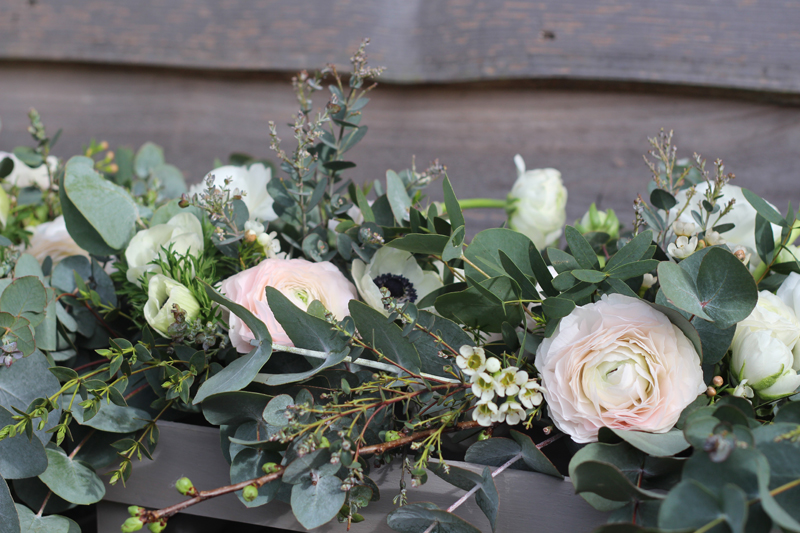 Special Offer with Pod & Pip
Treat someone special or yourself to a beautiful bunch of pink Avalanche roses and get 10% off the Rose Flower Box when you quote RoseBox in the checkout until 31st July 2017.
Lovingly packaged in Pod & Pip boxes with a handwritten message if required.
Orders must be received by 9am on Wednesday morning.
Please go to Pod & Pip to redeem this offer.
Enjoy!