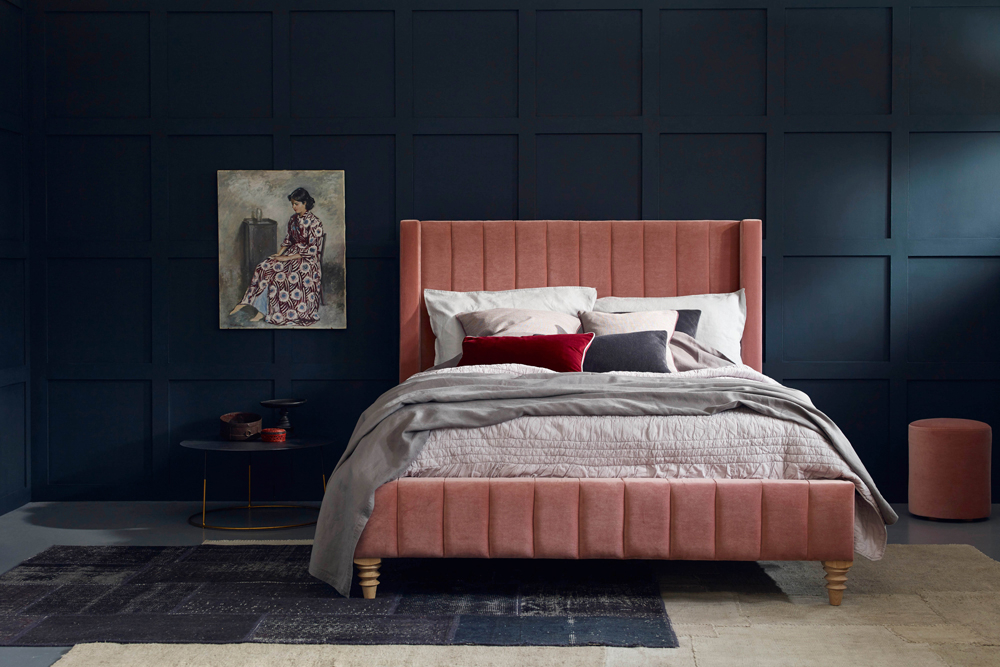 Pink has really become a staple in the interior designers colour pallet. Gone are the memories of peach walls with chintz curtains in a circa 1980s guest room.
The pink we have fallen in love with is crisp clean and brave. It's a choice not an op-out.
It's warmer than white but softer than grey. Once you get into pink, it's quite hard to remember how you managed with out it.
Here are some of my favorite ways to use pink .
#1 Keep it graphic.
Colour block is a phrase being used all the time in interiors and fashion. Pink is a great way to use this to full effect. Select a wall, corridor or anti room, to paint pink. Think about the journey through your house and play with the vignettes created, looking from room to room. Highlights of black look great with pink.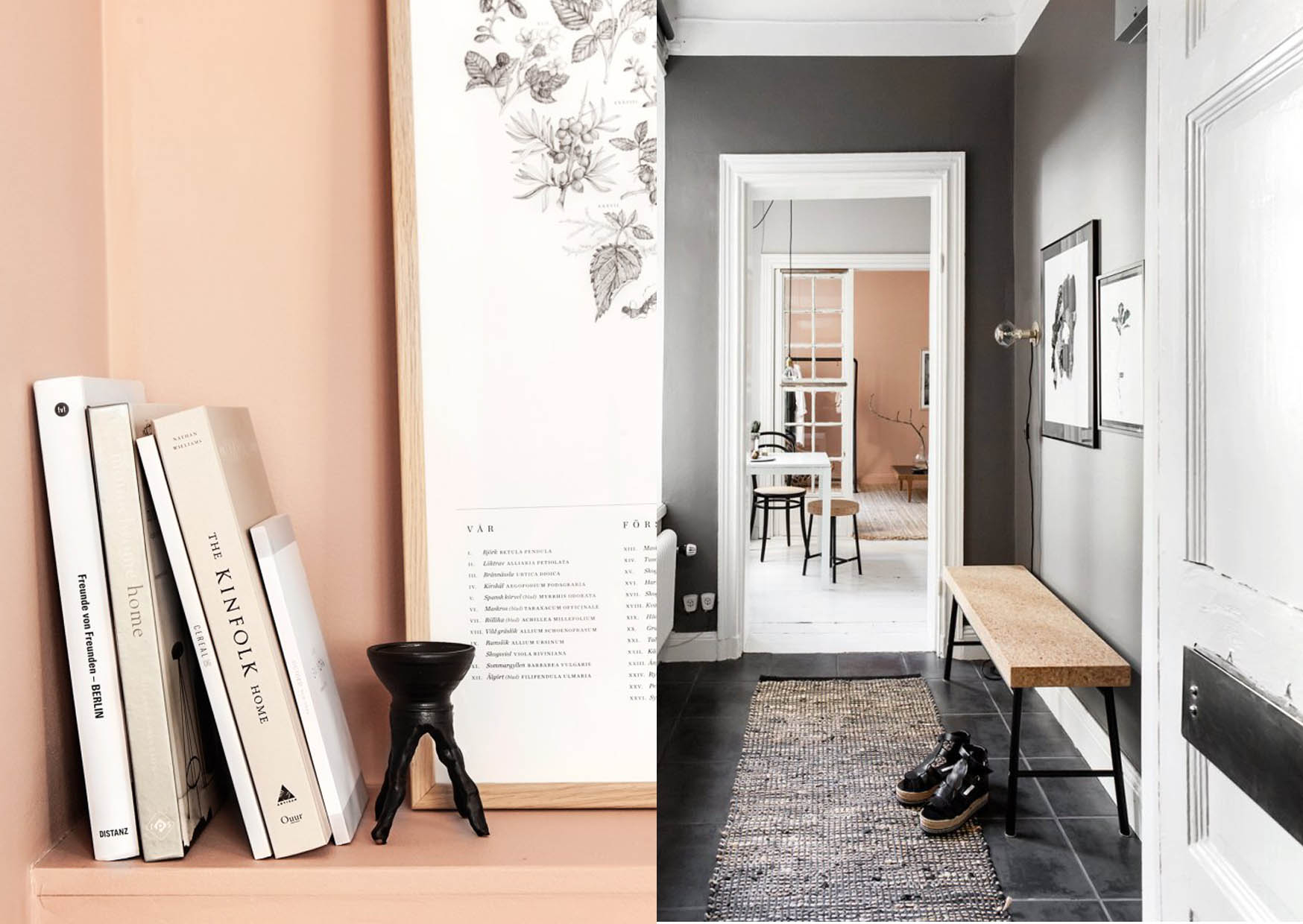 #2 Update
For those of you who have loved grey, you are not alone. Pink is a great way to update, still keeping the look sleek and grown up, but adding a little femininity. Be brave and paint all the walls and enjoy the contrast of your existing furniture. Alternatively for a less permanent update, reverse the look by updating accessories.
#3 Think of the colour wheel
If you want a real pop, colours at opposite ends of the spectrum really contrast. Pink and green inspiration seems to be everywhere, and you can see why. Nothing makes our beloved green, look more green, than Pink.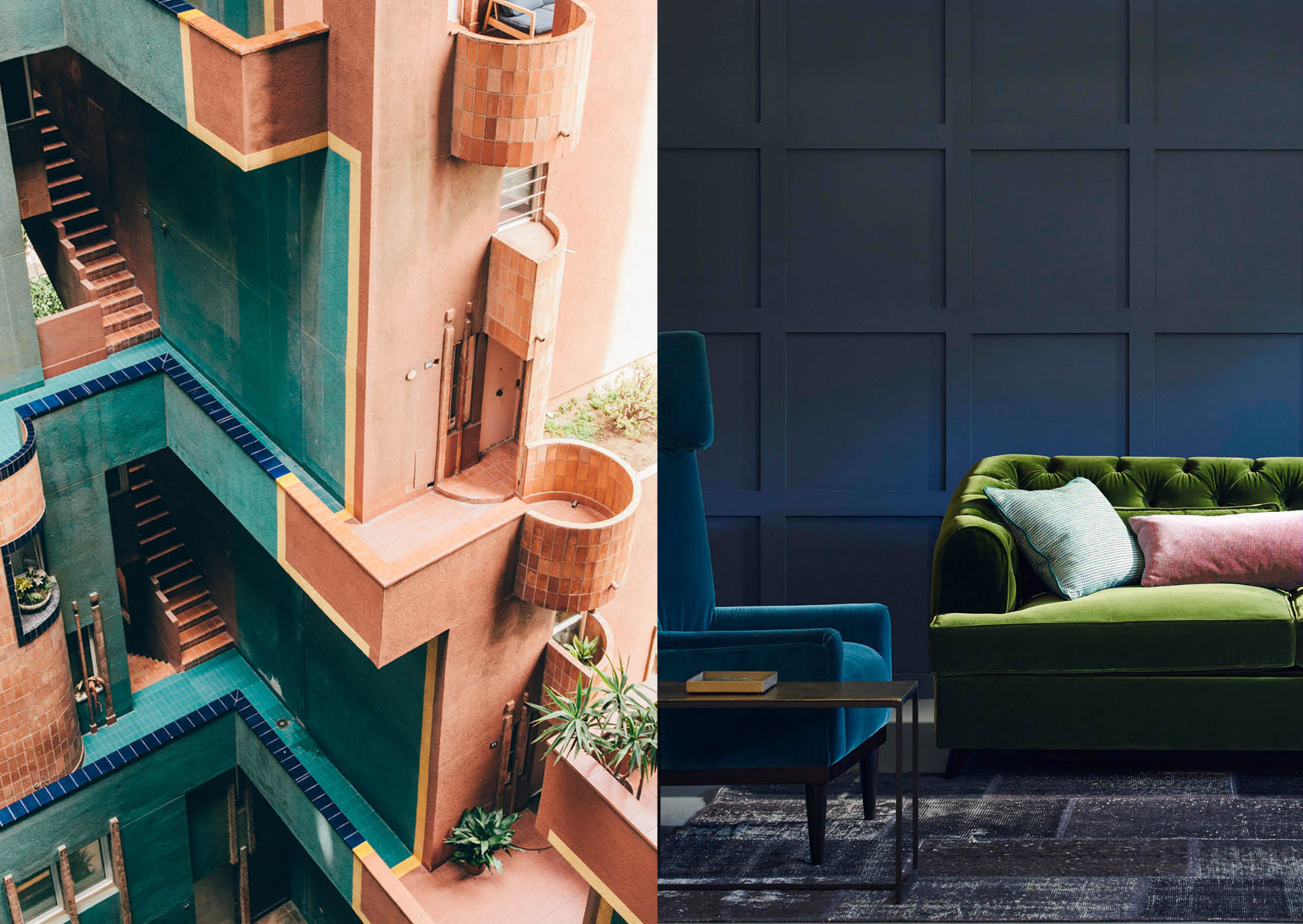 Above: Walton 7 building by RBTA, Earl grey sofa bed from LYH