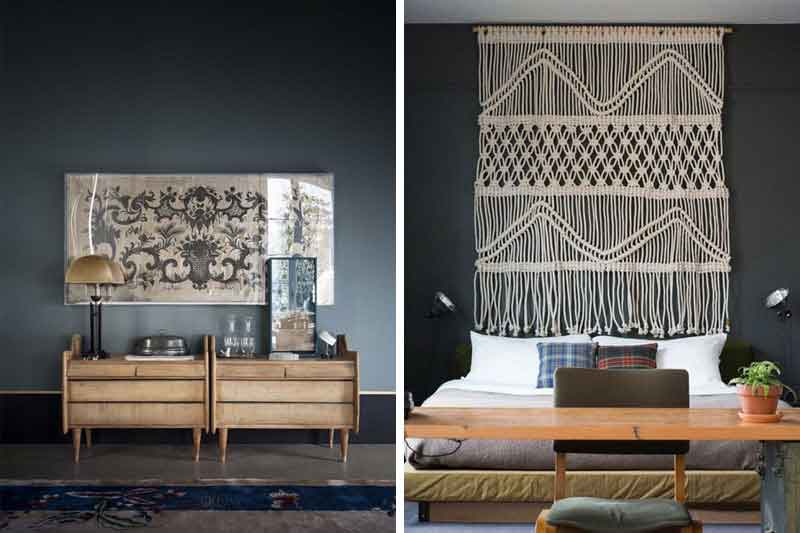 I found the image above in a pile of printed inspiration, I had to share it with you, I love the use of dark walls with the soft contrast of the woven textiles and soft wood.
Dark walls can be somewhat of an anomaly, it would be natural consider a light paint colour to create a bright and airy space. This is of course true, if you have a bright and airy room. But what if you have a dark space, or a space where the light just never feels quite right?
I have always been a big fan of dark walls, I remember at the beginning of the grey revolution , painting the entire downstairs of my then, small Victorian terrace, farrow and ball downpipe grey. It was incredible; it pushed the wall out and created a clean synchronicity, throughout the whole downstairs.
Dark wall colours are not for the faint hearted, and you do need to be confident to pull it off. If you don't feel quite ready for a really dark focus on a deep powdery tone below are a great ways to harmonize a space. Creating a calm backdrop for groups of accessories or collections.
Below I have put together a selection of my favorite paint colours and some wonderful, contrasting, textured natural materials.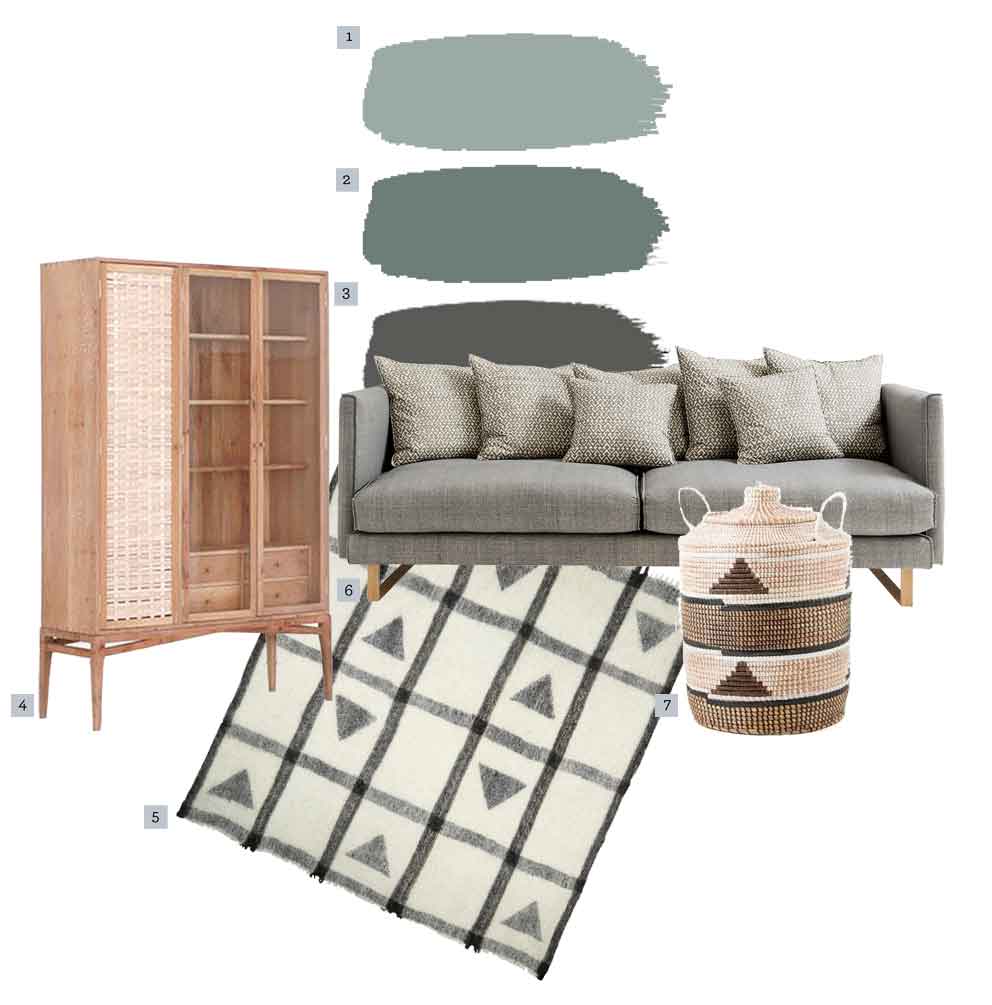 4.Bayleaf armoire By Sabastian Cox
5.Naptse Radhi Rug By Stitch by stitch
6. Jemima 3 seater sofa by Love your home
7.Zigurat Laundry basket, from Chair works