CHRISTMAS WREATH INSPIRATION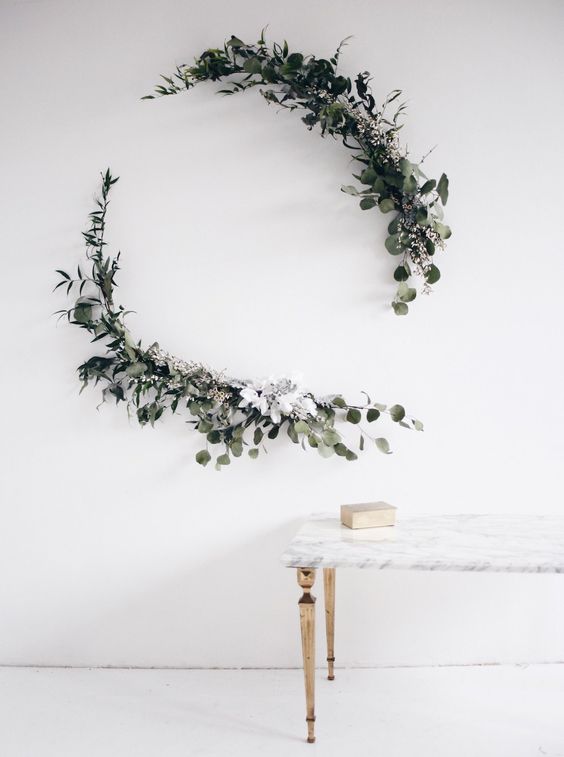 The Christmas wreath historically represented the beginning of advent, hung on front doors on the 1st Sunday of the advent period. Within the christian community this ritual remains the same, but has been adopted by all to welcome the oncoming festivities.
Traditionally wreaths are round and decorated with evergreen foliage and berries, but as with all things Christmas this, is open to interpretation. So whether as a representation of advent or just a festive decoration, your wreath is a sign to the world (or maybe just your road) of your Christmas style.
Here at love your home we LOVE eucalyptus, we use large bunches of it in every variety. The image above for us is perfection, simple and contempory. I have put together a selection of some of our other favourites.
Traditional with a Twist
I like this style. It is traditional without holly and ivy which can be a little heavy and dark. The blue looks so pretty, better still this is available to order from The flower studio, It would look beautiful on a grey door.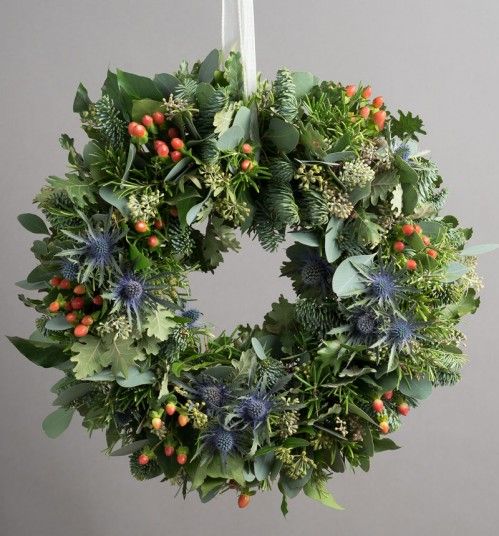 Casually Creative
I am in love with this wreath, but not quite as much as I love the florist who creates them. Grace and Thorn have a cool relaxed approach to floristry. Founded 10 years ago by Nic Southern on Kingsland Road. If your based in London they are well worth a look, but equally the Grace and Thorn website is fun and informal. I cant wait for Nics book 'how not to kill your plants' that will be worth a blog.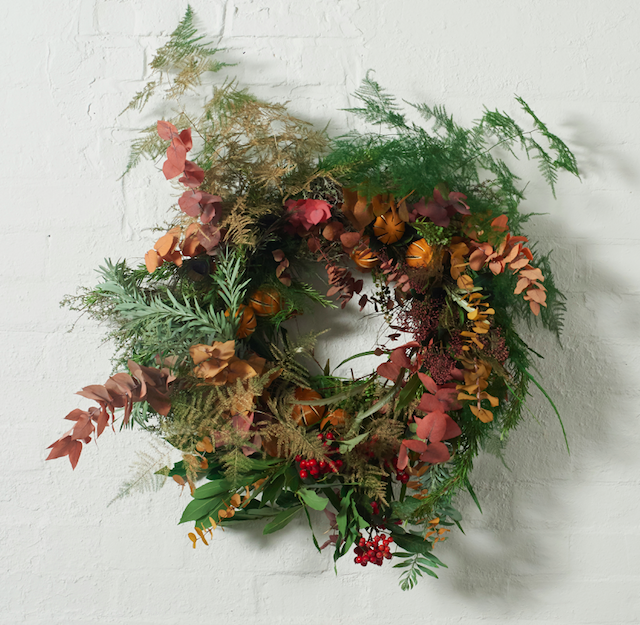 Hipster Holiday Wreath
Succulents are all over pintrest, it really was only time before they became a part of Christmas too. I love the simplicity of succulents - I can see their architectural charm. This wreath would be perfect, for houses and flats with communal hallways where the temperature sensitive succulents will be protected from the elements. Please see this link to book by Debra Lee Baldwin on how to care for these little suckers.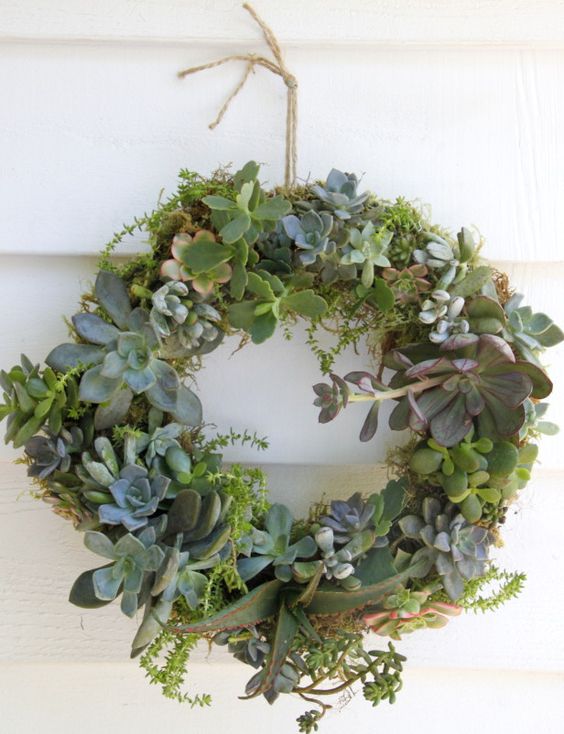 Collectable Christmas
If like me, you find joy in collecting decorations year after year. You will love this felt wreath from Anthropology. My children and I really enjoy the ritual of unwrapping and remembering each hand blown bauble and embroidered reindeer, some made by us and others purchased from fairs and markets. Anthropology have a wonderful selection of collectable decorations, another place to try for hand made pieces is Etsy, although its best to order early!