My blog this week is an introduction to our new collection. For this collection we have focused on the most popular designs within our core range.
For those of you who don't know, we offer a bespoke service that allows our customers to make our core range ' their own' by adjusting dimensions such as arm height, comfort level, or simply a different leg option.
Grace Sofa
The Grace Sofa has always been a really popular design. Its subtle 'cut away' arm detail gives it a lighter feel despite its luxurious deep seat making it a favourite with families looking for a slouchy cozy corner sofa. Historically, the design has 2 or 3 separate seat cushions taking its inspiration from a more classic design and traditionally filled entirely with feathers. However, our unique feather wrapped cushion construction gives all the comfort of a full feather upholstery with far less maintenance. This construction has enabled us to develop large single seat cushions and simple contemporary styles that are as soft as a cloud.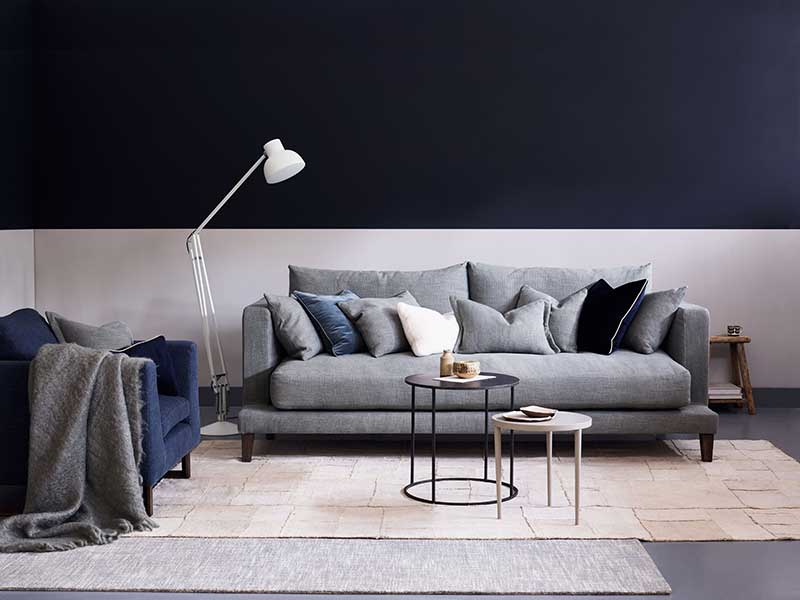 Earl Grey Chaise Lounge
The Earl Grey was launched last year and has quickly become one of our most popular designs and we added the chaise corner to the collection, this year. Since its release, our customers have encouraged us to add a free standing chaise lounge and so we have. The Earl Grey collection is the perfect combination of classic and contemporary, sold most often in our Turmeric Mohair Velvet. So here it is, now shot in New Smart Navy Mohair Velvet, and I'm sure it will soon be overtaking the Turmeric colour in its popularity! We are so pleased with the way it looks and I hope you agree?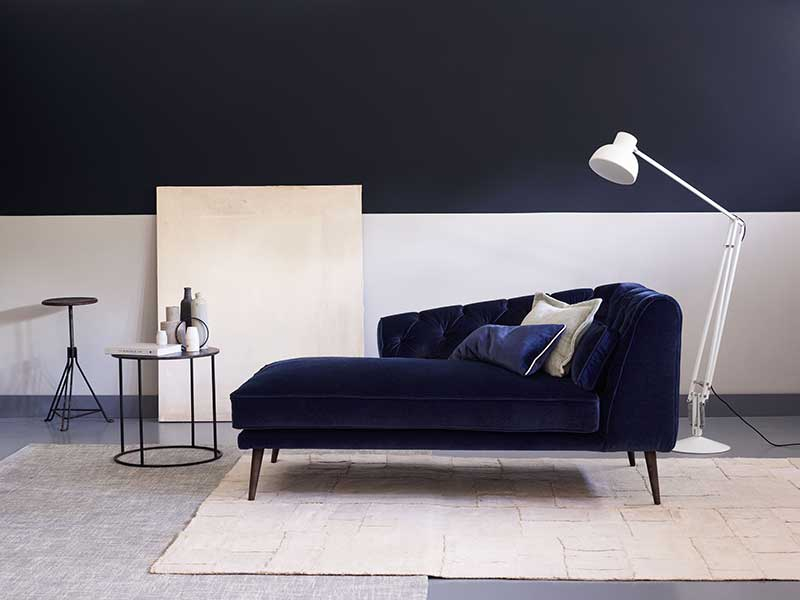 Angelina Corner Chaise Sofa (New legs)
In the studio, the Angelina is our all time favourite with its high arms and wrap around back seat that feels as though its giving you a big cuddle. The original design has chrome sleigh legs which over time have become less popular. Many of our customers choose a more traditional leg, so we have re-styled our beloved Angelina, with a hand turned walnut leg, 'grounding' the Angelina and giving it the 'presence' it deserves. Shown here with a chaise corner, in the most fabulous slubby stain resistant linen, part of our new vintage linen collection.