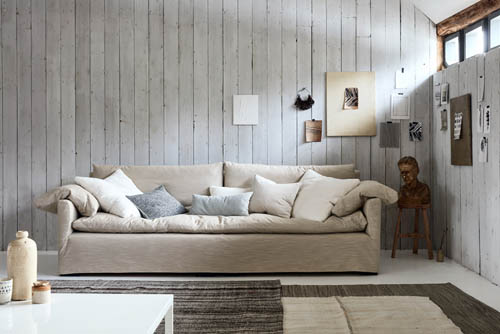 When we begin working on our shoots, I start by dividing the new range into groups. Combining the designs I feel speak to each other. I hope that doing this helps people clearly see the language of the piece and how it could work for them. It can however be very hard for me to not completely loose my sense of reality and completely immerse myself in the life of the person I imagine living in a particular story..
This is exactly what happened with the joseph shot (above). This is one of my favorite designs in the collection by far. I love the loose cover and how the loose relaxed upholstery has a casual, bohemian style. It completely spoke to me. My thoughts were racing imagining the most fabulous artist, living a completely idyllic life surrounded by the most wonderful inspiration, sketches, piles of books and magazines, perfectly warn paint brushes and reams of textured handmade paper... you can see my problem.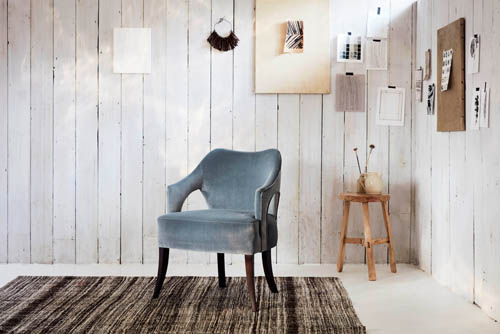 This bohemian art studio story ran through a selection of designs - encapsulated in linen and white textures. I love the informal feel of linen, even on the more formal Disrali sofa bed. It catches the light so well on the pleats and buttons. I also added some designs in our stain resistant velvet (Maddison chair above) to give the look a less transient, more established edge.
It made me think; this would make the most wonderful blog. Inspiring me to create 'A bohemian life' which will run throughout our June blogs.
The bohemian lifestyle is one most commonly associated with artists: musicians, painters, writers and poets. These people are truly committed to their art, often living a nomadic life soaking up inspiration and pouring back into their work, their studios and their homes. The bohemian style is constantly changing and evolving with the world of art and its influences. (See below Disrali Sofabed.)