Kate Watson-Smyth seated on Vita Sofa in Recycled Cotton 'Plaster'
Today, we're excited to introduce our most sustainable collaboration to date; the Kate Watson-Smyth collection. With the impact of climate change becoming clearer, sustainable design solutions which minimize negative environmental impacts, while still delivering beautiful and functional spaces, have a vital role to play in building a brighter, greener future for generations to come.
Award-winning interiors design journalist Kate Watson-Smyth thinks so too. Best known for her acclaimed blog, Mad About The House, Kate has a long history of advocating for environmentally-friendly design and practices. This shared passion didn't go unnoticed and in 2019 Love Your Home began working with Kate, to embark on one of our most ambitious projects yet: to create a truly sustainable furniture range - putting ecological and durable design at its heart - without compromising on beauty.
Kate Watson-Smyth, with the Vita Sofa in Recycled Velvet 'Mulberry'
"I want to make the most eco and most beautiful sofa that has ever been," Kate told Love Your Home. "It must be made from sustainable and natural fibres, use recycled and recyclable materials. Ideally it would have covers you can change with the seasons...Oh and it must be curved."
Two years on, we are excited to announce the release of this collaborative collection!
Combining Kate and Love Your Home's shared passion for design, quality and sustainability, The Kate Watson-Smyth Collection includes the 'Vita' sofa and armchair - with an accompanying footstool to be released soon. Possibly the most tasteful and eco-conscious sofa and armchair on the market right now, these pieces bring together the latest sustainable materials and cutting edge eco technology, with enduring, elegant design - and, of course, comfort!
Vita Sofa in Recycled Velvet 'Mulberry'
So what makes this stunning range so sustainable?
Designed and manufactured in the UK - reducing transport emissions - the Vita sofa and armchair feature ecologically-friendly, removable covers. Available in Recycled Velvet and Recycled Cotton, in a wide range of warm, earthy tones (inspired by Kate's home) these stunning, hard-wearing covers can be easily switched. "This allows for seasonal changes or just mood swings depending on how you want to look at it", Kate explained. So changing your style doesn't have to mean buying a brand new sofa and sending your old one to the landfill; this piece can be loved anew year on year by simply replacing the cover with a different dazzling shade of fabric. As fashion designer Vivienne Westwood advised: "Buy less, choose well, make it last"; the Vita Sofa and Armchair are the perfect stylish pieces to last a lifetime!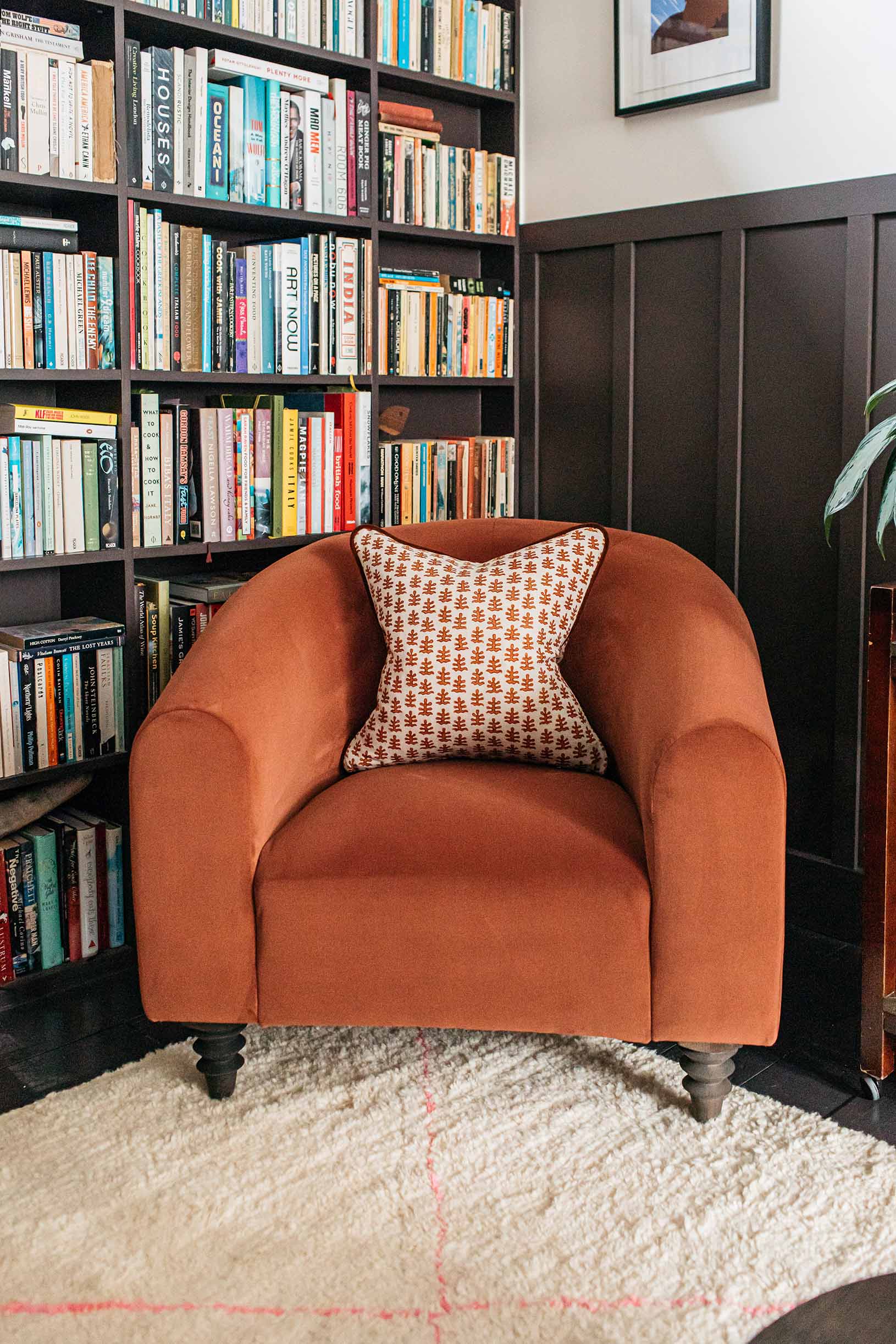 Vita Armchair in Recycled Velvet 'Red Earth'
Vita Sofa in Recycled Cotton 'Plaster'
What's more, these fabrics won't cost the earth. Made from 100% recycled plastic bottles, the Recycled Velvet is free from harmful substances. Woven using solar powered energy, the plastic is transformed from an otherwise wasteful substance into a beautiful, shimmering cloth. Without compromising quality or comfort, this eco-friendly material not only looks luxurious, but feels amazing too!
Similarly, the Recycled Cotton is made from 80% offcuts from the fashion industry - saving high quality material from going to waste and cutting water usage and carbon emissions! Like the Recycled Velvet, this process is chemical free - preventing unnecessary toxins from damaging the earth and its ecosystems.
As sustainability expert, Dio Kurazawa, explained: "If you're able to embrace circularity by the use of upcycled or recycled materials, this would drastically reduce CO2 footprint and reduce the need for many of the traditional steps in textile creation." Preventing additional textile waste and requiring far fewer resources than conventional cotton or velvet, these fabrics have a much lower carbon footprint than other fabrics.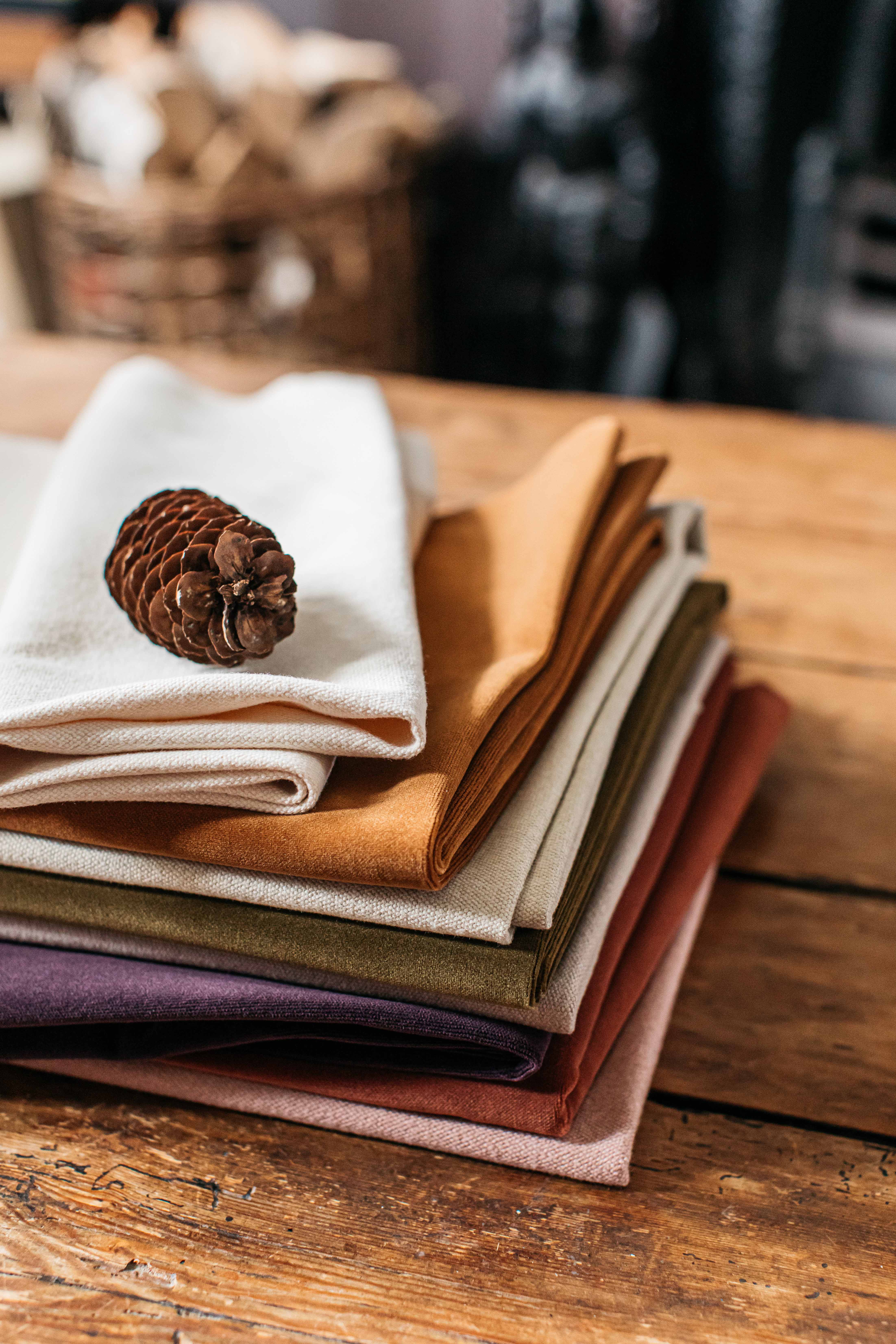 The Sustainable Edit Fabric - Recycled Velvet and Recycled Cotton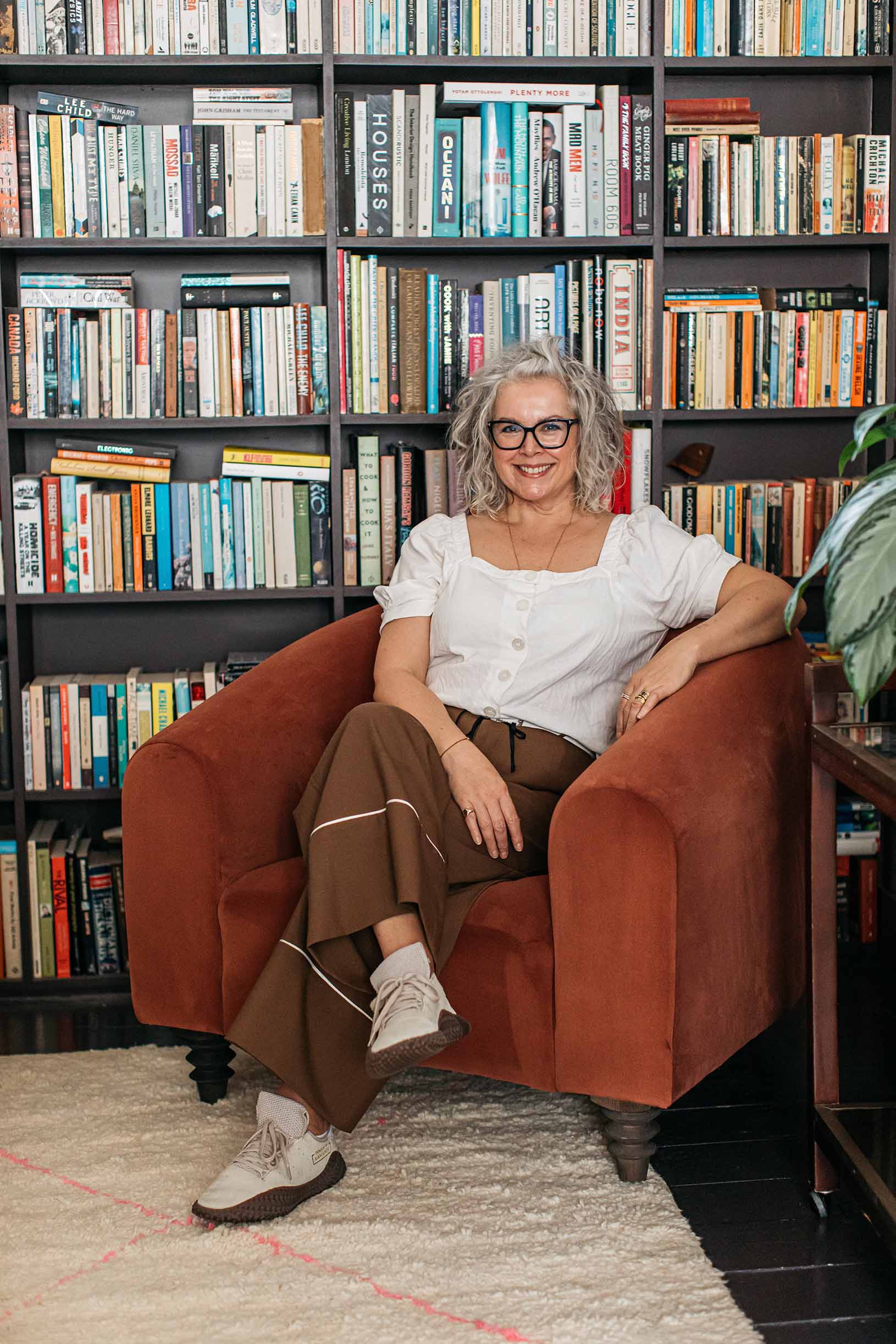 Vita Armchair in Recycled Velvet 'Red Earth'
But it's not just the covers which makes this range sustainable. FSC-certified (meaning it won't harm the world's precious forests!), the timeless wooden frames of the Vita sofa and armchair are guaranteed for life. According to the Environmental Protection Agency, over 9 million tons of furniture ends up in UK landfills every year. Rejecting the wasteful world of disposable furniture, this sofa is built for strength and longevity.
The inner part of the sofa and armchairs are formed of recycled chip foam (which would otherwise have been thrown away) and 'Cocolok' coconut fibre dipped in natural latex - a biodegradable alternative to petroleum foam.
While many modern sofas become sunken after some years due to feather and foam collapse, the traditional coil springs of the Vita sofa will hold their shape much longer - so it'll stay looking and feeling great years from now - however many times you collapse into it!
Vita Sofa in Recycled Cotton 'Plaster'
As the climate crisis becomes an ever-growing concern, we can all do our bit by consuming as ethically and ecologically as possible. But, as furniture industry executive Eugene Chrinian stated: "Sustainability doesn't have to compromise style or durability." The Kate Watson-Smyth collection is the perfect example of this! Combining durable design with eco-friendly materials - this collection is the ideal choice for anyone looking to spruce up their home, with the wellbeing of the planet in mind.
Available for purchase online from November 5th 2021, this stunning and versatile collection is the perfect solution for any contemporary or traditional home. Order your free samples of the Sustainable Edit fabrics and talk to our friendly team to find out more about the collection.