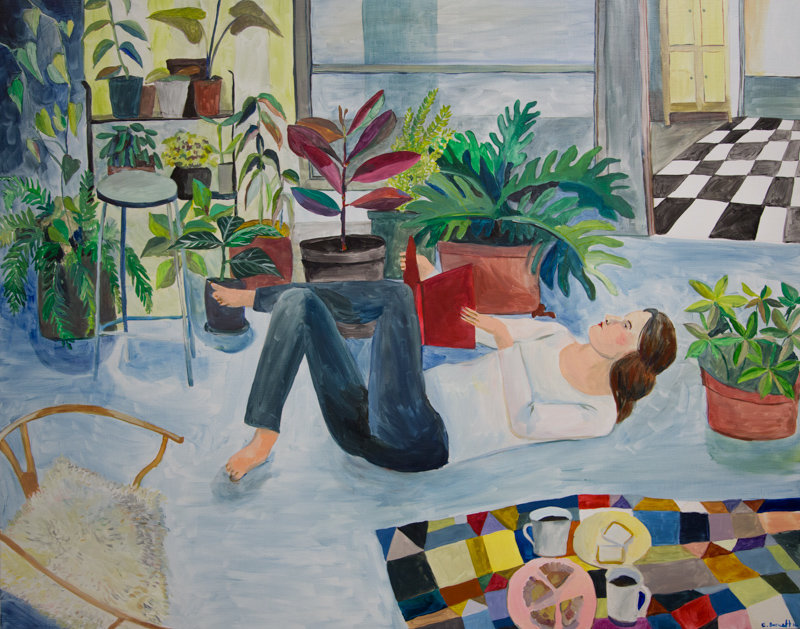 Following my visit to the Pig on the Beach. I haven't been able to get the fantastic textures of the indoor planting out of my head. House plants have been a strong trend for the past few years. There a many fantastic indoor planting and indoor gardens boards on Pintrest, we have a growing board ourselves Indoor planting
I felt that as inspired as I am, indoor planting didnt need much more discussion.
However, the work of Melbourne Artist Elizabeth Barnett has taken this trend one step further.
Elizabeths paintings invariably depict jungle-like spaces, overflowing with Fiddleleaf Figs, Philodendron and Hoya. Elizabeth's work is often inspired by plant life, fuelled in part by her daily walk in Melbourne's Royal Botanic Gardens. Originally trained in printmaking, Elizabeth has shifted to painting in acrylic on linen. Enjoying the immediacy that this medium affords her, and the way she can create an almost watercolour-like effect using translucent layers of acrylic paint and medium.
Her painting are a fantastic way to inject a little colour and texture into your home. I only wish i was the lady reading her red book. These pictures are truly the perfect place to get lost!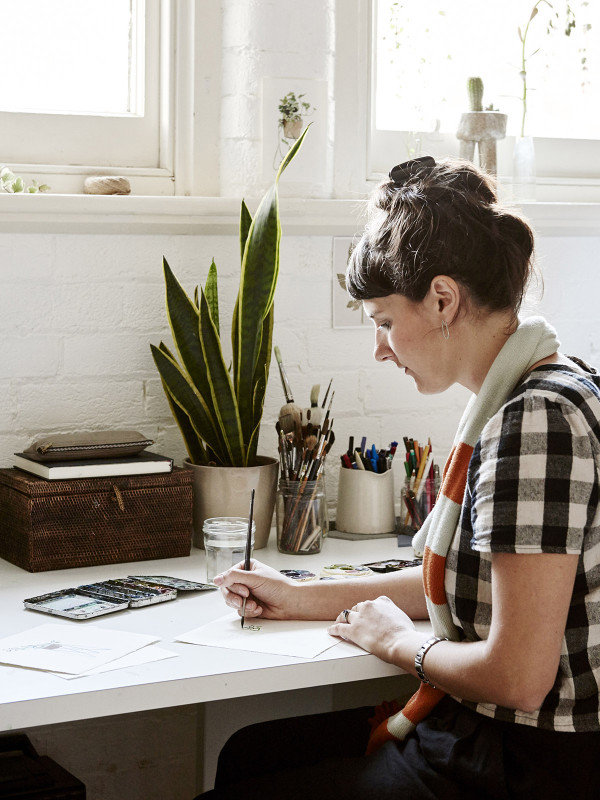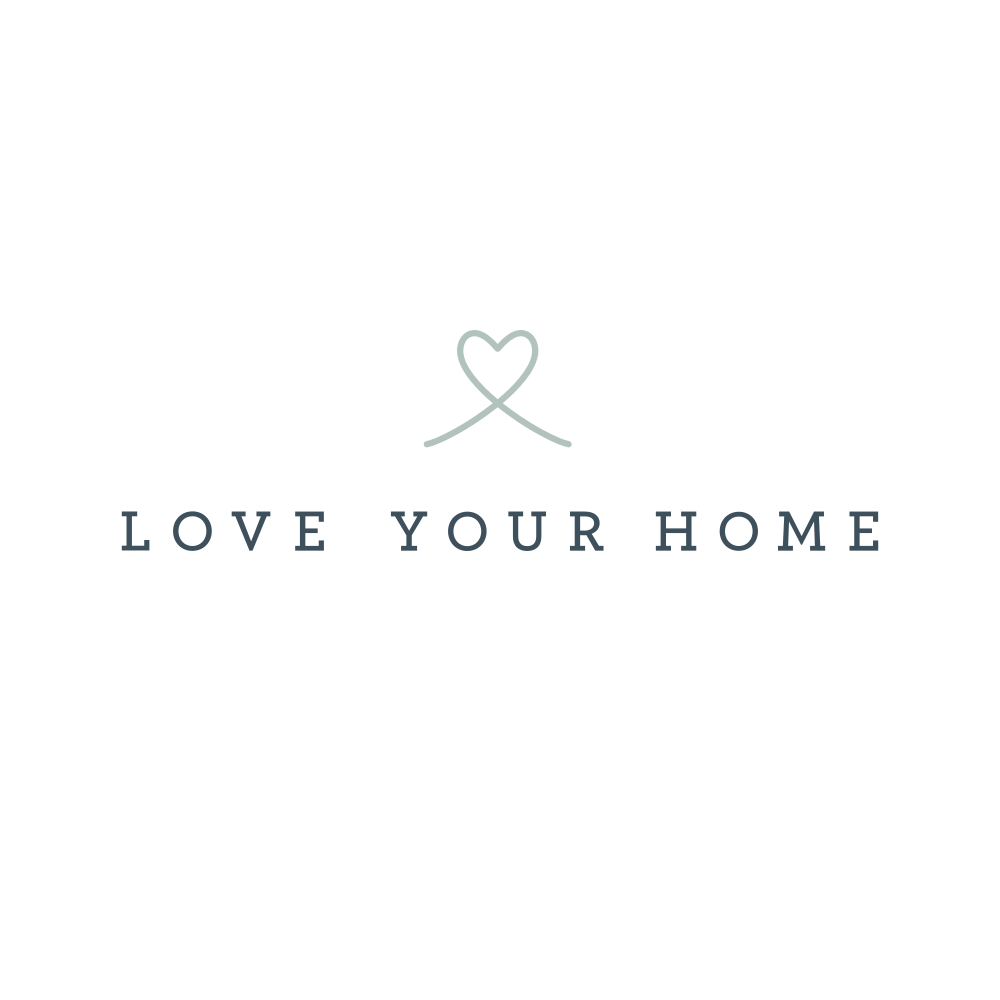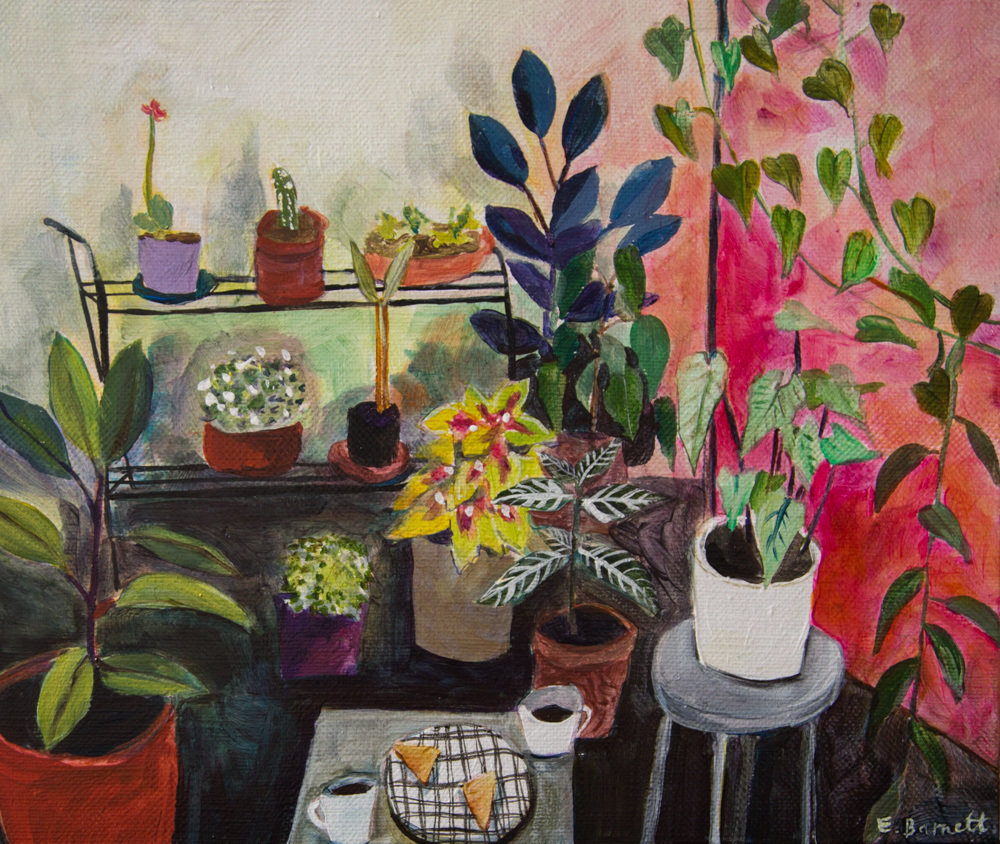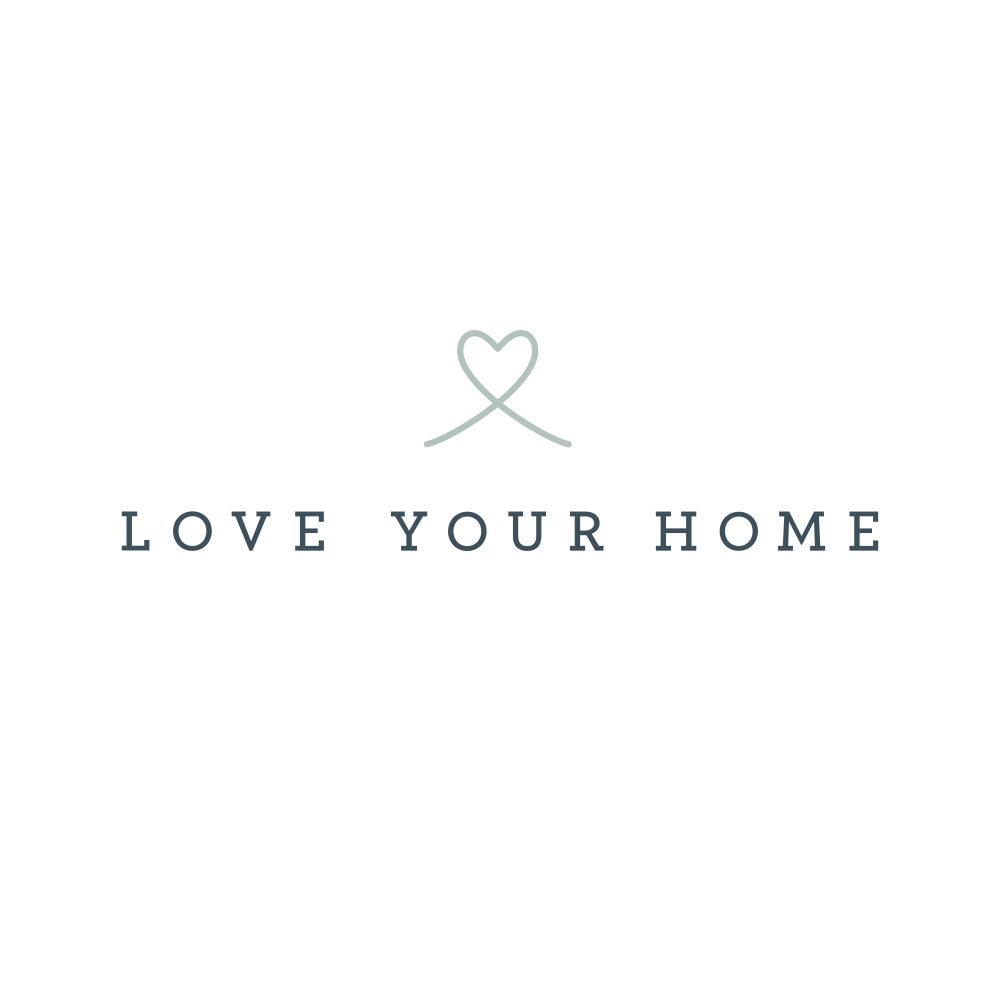 To view Elizabeths full story visit The design files.