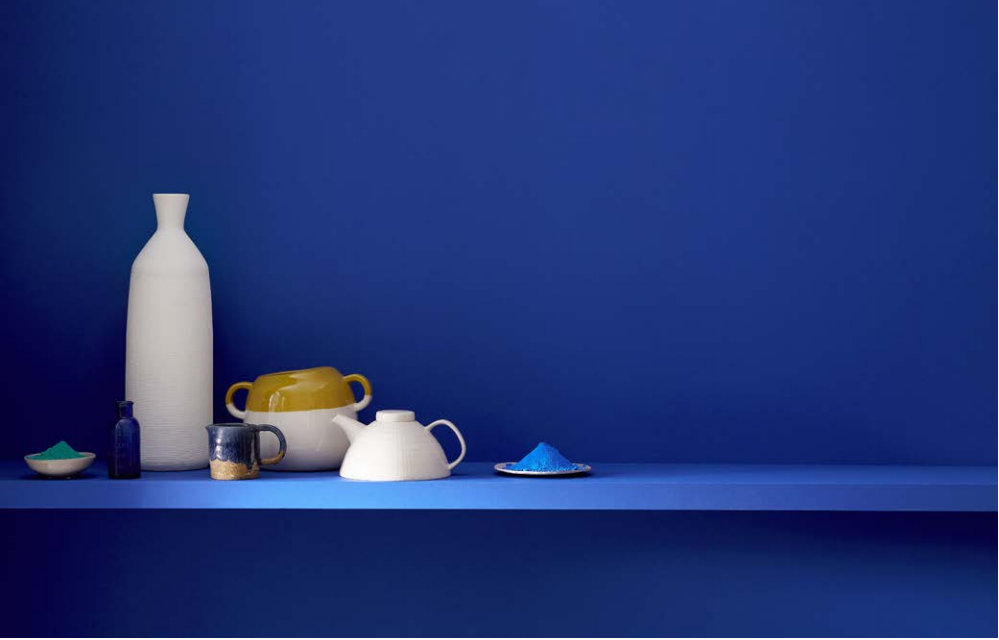 At love Your Home we Love Blue, from Pure cotton velvet 'Airforce blue' to the palest brushed cotton 'Powder'. Whether , patterned or plain, at LYH we are always drawn to blue.
This is hardly a surprise when you look at your staple denim blue jeans the platform for most people's wardrobe. Denim was a huge fashion trend last S/S 2014. Colour Experts, can be discouraging of blue, as it can be considered cold. However the opposite is in fact true, the cold light filling north facing rooms can actually enhance the blue pigment.
It seems we are not alone. The new collection from Little Greene Paint this season is 'Blue' completely dispelling the myth that blue is a cold.
The palette encompasses a wide spectrum of tones, from confident indigo to calm linen hues. And that's not all! There is also the seductive 'Ultra Blue' (above), a uniquely pigmented colour, which is mixed by hand in Little Greene's paint factory and will only be available as a limited edition paint. The 'Blue' Collection will be available from late September.