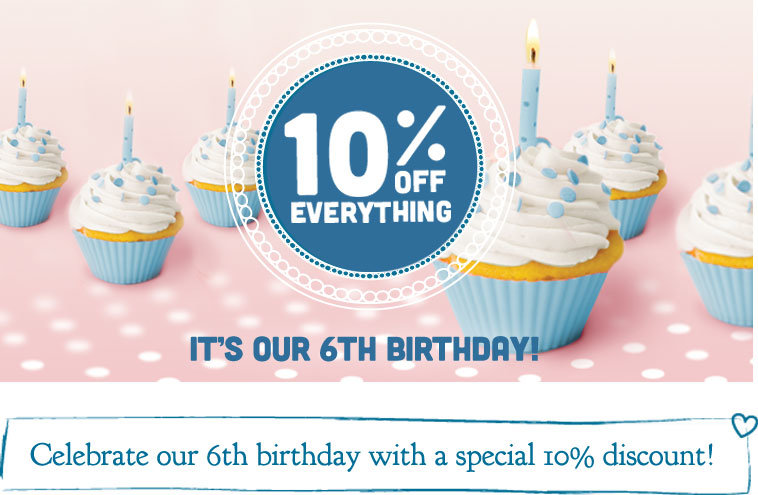 It's our 6th Birthday!
To celebrate, we're offering a 10% celebratory discount on all our designer Sofas, Beds and Sofa Beds (in fact, it's 10% off everything). Order before October the 26th to receive the discount.*
On behalf of myself and Abi, I'd like to thank all of our amazing customers for their support. We love what we do and are really proud that we're able to design, produce and deliver quality furniture at great prices.
Yours,
Leigh Harmer